The Chillies of Mexico - El Pasilla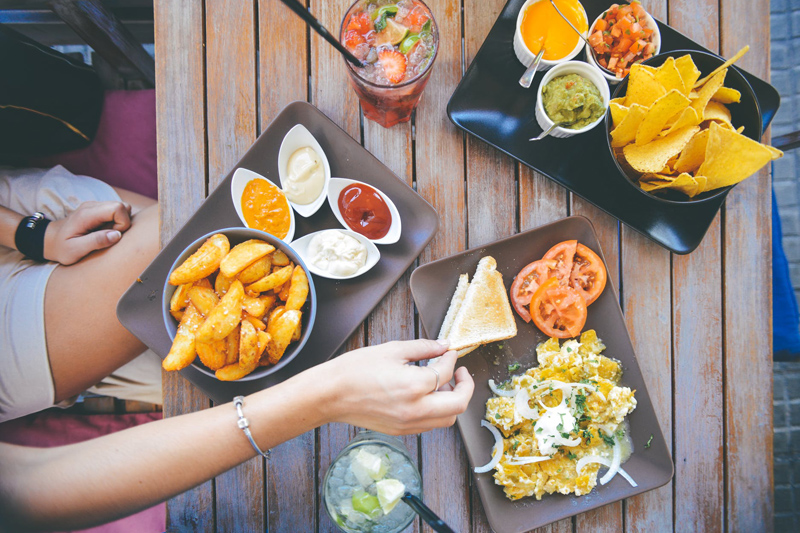 Long, slender and ridged, with a bit of a curve or even a distinct twist and buckle, the fresh chilaca chilli is dark green when young and gradually turns an intense brown as it matures: the fresh chlorophyll content does not diminish as the chilli reddens with age, and it is this resultant rich, chocolatey colour which it transfers to its considerably more famous dried counterpart, the Chile Pasilla.
Pasilla translates as "little raisin", which is an obvious indicator of its flavour: faintly sweet and reminiscent of dried fruit, even of sun-dried tomatoes, quite earthy, even woodsy or herby, with a hint of sharpness and acidity in the background, and a lush, full aftertaste. Its heat can vary quite widely, from mild to pretty hot, and its skin is deeply wrinkled and almost black. This boldness of colour is the reason why it is often referred to as "chile negro", black chilli, or "chile prieto", dusky chilli.
The Pasilla is one of the "holy trinity" of chillies with an important role to play, along with the Ancho and Mulato chillies, in the very traditional and renowned Mole Poblano. Its distinctive taste, however, crops up regularly in other sauces and dishes, like Salsa Borracha and the Salsa de Pasilla below, while strips of the chilli, fried until beautifully crisp and crunchy, are a popular garnish for soups like Sopa de Tortilla, tortilla soup.
It is important not to mistake the Chile Pasilla for the Pasilla de Oaxaca or Pasilla Oaxaqueño. The Oaxacan Pasilla is a smoke-dried chilli, used in one of Oaxaca's famous seven moles, Mole Negro, Black Mole, and is very different from the Chile Pasilla, which in Oaxaca is known as Chile Pasilla de México to distinguish it from the local smoked version – confusing, I know! And to muddy the waters even further, my research turned up the baffling information that a fresh Chile Poblano is sometimes referred to as a Chile Pasilla in the state of Michoacán, and that Pasilla Chiles are often mistakenly labelled as Ancho Chiles. So be sure to buy your dried chillies from a reputable supplier who knows his stuff.
The fruity tones of the Pasilla, together with its underlying acidity, make it an excellent partner for rich, fatty meats like pork and duck, and in my recipe below, I am braising duck portions in the delicious traditional Salsa de Chile Pasilla which includes sharp, tangy tomatillos, Mexican husked green tomatoes; it also often contains "pulque", a very Mexican alcoholic drink made from fermented maguey sap, or in its absence, a slug of tequila. This is a rustic, full-bodied dish, with the duck cooked until it is meltingly tender and almost falling off the bone. If you prefer a more elegant, "nouvelle cuisine" type dish, you could use duck magrets, pan-fried until the skin is crisp and the flesh nicely pink, and simply top them with the sauce.
If fresh tomatillos are not available, tinned ones work perfectly well in this dish. Drain them and then roast in the oven as described below.
Duck with Pasilla Chilli Sauce – Pato en Salsa de Chile Pasilla
Serves 4
500 g/18 oz tomatillos, husked and rinsed
100 g/4 oz pasilla chillies
4 duck leg and thigh portions
150 g/5 oz onions, peeled and coarsely chopped
2 garlic cloves, peeled and crushed
45 ml/3 tbsp tequila (optional)
15 ml/1 tbsp piloncillo, dark muscovado/molasses sugar, honey or agave nectar, or to taste
15 g/1/2 oz fresh coriander/cilantro, coarsely chopped
Sea salt and freshly ground black pepper
Preheat the oven to 220oC/425oF/gas /fan oven 200oC. Line a roasting tin with baking parchment (not foil as this will react with the acidity), arrange the husked tomatillos on it and roast in the oven until the skins are puffed and golden, about 45 minutes.
Heat a heavy frying pan over medium heat and toast the chillies, pressing down on them with a spatula, until they start to smell aromatic, about 3 minutes. Flip them over and do the same on the other side. Place in a bowl, cover with boiling water, put a small saucepan lid or plate on top to keep them submerged, and set aside to soak for 30 minutes.
Heat the heavy frying pan again over medium heat and brown the duck well on both sides – make sure to get a good colour to the skin as this is important for the flavour of the whole dish. Remove the duck to a plate and set aside. Discard all but one tablespoon of the duck fat. Add the onions and garlic to the pan and cook gently, stirring often, until they are soft and golden. Pour in the tequila and let it bubble until most of the moisture has evaporated.
Drain the chillies, discard the stem and seeds, and place them in a food processor. Add the tomatillos, onions, garlic, 1 tbsp of whatever sweetener you are using and plenty of seasoning, and process until smooth. Scrape it all into the frying pan and bring slowly to the boil. Push the duck portions down into the sauce, cover the pan with a lid, and leave to simmer over very low heat until the duck is tender and succulent, about 60 minutes – it should be almost falling off the bone. Check the seasoning and adjust the balance of flavours as necessary – the sauce should be sweet and sharp at the same time, with a nice heat in the background; you may need to add more sweetener, depending on the initial acidity of the tomatillos, and in my experience, the sauce requires quite a lot of salt.
Sprinkle with the coriander and serve immediately.
Buén provecho!
| | |
| --- | --- |
| Chilli and Chocolate Stars of the Mexican Cocina by Isabel Hood is available from Amazon.co.uk | Just The Two of Us Entertaining Each Other by Isabel Hood is available from Amazon.com and Amazon.co.uk |
You Should Also Read:
The Chillies of Mexico
The Chillies of Mexico - El Chipotle
The Chillies of Mexico - El Mulato


Related Articles
Editor's Picks Articles
Top Ten Articles
Previous Features
Site Map





Content copyright © 2023 by Isabel Hood. All rights reserved.
This content was written by Isabel Hood. If you wish to use this content in any manner, you need written permission. Contact Mickey Marquez for details.