Forgiving Family - Childhood Disabilities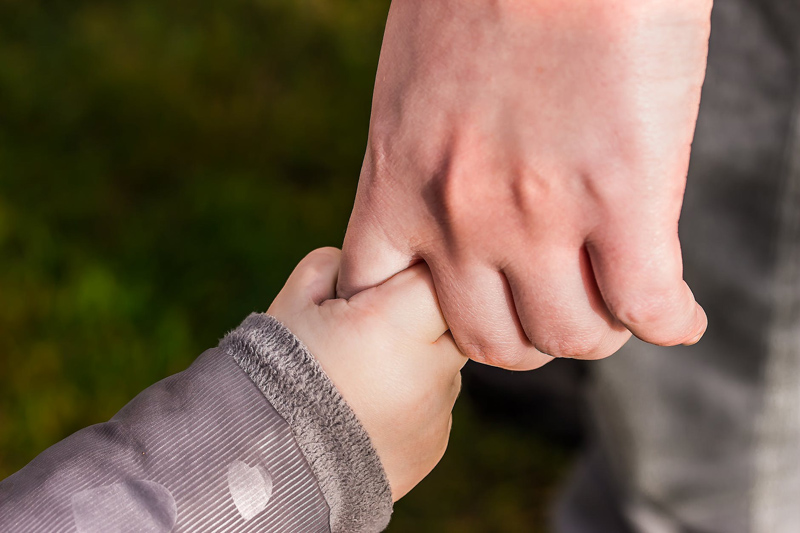 Sometimes family members of children with special needs make remarks that are insensitive, rude, and hurtful. Grandparents may blurt out fears based on outdated attitudes and misinformation, or give advice based on decisions friends made when options were limited for families raising children with disabilites.
Brothers and sisters of parents who have recently heard their child's diagnosis may not realize that moms and dads go through many stages in adjusting to the news. Grown siblings sometimes lack the patience or sensitivity to edit their comments.
Holidays and ordinary family get togethers are often difficult for parents who dread unpleasant discussions and judgmental remarks about their child, the disability, and decisions they have made in treatment, discipline, education and general child rearing issues.
Some families experience this stress because there were toxic relationships in play before the birth or diagnosis of their son or daughter who has a disability. Those who grew up in an atmosphere of emotional or verbal abuse, lack of appreciation, or unrealistic expectations, may not have recognized the damage being done before their child was targeted.
Many others who feel that they had happy childhoods and good support in general as they grew up are shocked by comments and attitudes that extended family members feel free to express. A few wonder if they would have said the same without realizing how hurtful or antagonistic it would sound if the situation was reversed. Adults with autism have reported that they experienced Applied Behavioral Analysis (ABA) during childhood and teen years as abuse. Both parents and teacher may lack the perspective to rescue a student who has been subjected to results-oriented behavior modification that benefits only adults in charge.
Raising a wonderful child with a disability can be a filter for measuring good friends and letting go of others. It's a bit more complicated with family. We can choose to take a break from relatives when the benefits are overwhelmed by the harm done.
I used to think that if we let go completely, we might be shortchanging our sons and daughters who deserve to grow up experiencing the give and take of family life. In conversations with adults who were subjected to Ableism, racist, hateful or neglectful family members has altered my perspective.
Sometimes it's hard to look past what is being said to what our loved ones mean when they are saying it. Grandparents worry about their own child's life as well as the the lives of their grandchildren, and may be frustrated that they can't control what is beyond anyone's control.
As parents, they may wish they had more influence on their son or daughter (and their child's spouse) whether a grandchild has special needs or not. It can be a long time effort to let go enough so that our children can make their own mistakes, or surprise us by finding a different way that works as well as our own.
Parents' siblings may be playing out old scenes based on their own insecurity, jealousy or need for attention. Or they may just feel inadequate to the job of helping a child with a disability grow up to be a capable and independent member of the family. Only time can reassure them about this - and of course any one of them may be our child's favorite relative and soul mate.
Sometimes relatives, and friends, are angry with the parents of a child with a disability because it is a stage of their grieving process, due to the loss of the child that was expected and the change they feel the child will make in the parents' lives and relationships. Parents of newly diagnosed children may find they have anger reactions due to grief as well as in response to what seems like very bad behavior, insensitivity, or plain bad timing of comments.
Some families have a tradition of forgiving one another, perhaps realizing that we all need that from those we love. Others may have difficulty understanding that perfection is not something that is healthy to demand from those who love us. Maybe we should practice more forgiveness for our own shortcomings and forgiving others would come more easily when it is appropriate and necessary for our general mental health and well being.
Our children deserve to grow up feeling secure, welcome, and appreciated in the family. Sometimes we need to make decisions that protect and nurture them that conflict with our preference to stay connected with extended family. Sometimes the conflict is in wanting to escape difficult family situations when a healthy helping of forgiveness would keep us connected.
Our families need to know and stay in contact with our children as much as our children need them. Finding a way through the difficulties every family experiences may be less traumatic if we can help build the tradition of forgiveness and appreciation that helps each one of us get through them.
Although many families suffer through toxic relationships that we imagine will eventually transform to more natural relationships, keep in mind that our children should not be subjected to emotional abuse or neglect directed at them or us. We may not recognize toxic relationships that have been normalized as we grew up.
If there are individuals in your family who are unable to carry on healthy relationships and refuse to consider counseling, medication or professional intervention, you have a right to protect yourself as well as your children from being subjected to their attacks on or indifference to your well-being and emotional health.
Sometimes our families are inaccessible due to conflict, geography, or loss. Staying included in the mainstream of our communities and supporting our children's inclusion in ordinary life are the best ways to build relationships through choice where we and our children can find comfort, companionship and wonderful new connections and family traditions.
Browse at your local bookstore, public library or online retailer for books like
Mental Wellness in Teens and Adults with Down Syndrome - A Guide to Emotional and Behavioral Strengths and Challenges by Dennis McGuire and Brian Chicoine

Shopping through links in articles here or purchasing
Amazon.com Gift Certificates
here will help support the Special Needs Children website
You Should Also Read:
Grandparents of Children with Special Needs
Sibling Support and Rivalry
Home Accessibility and Visitability


Related Articles
Editor's Picks Articles
Top Ten Articles
Previous Features
Site Map



Follow @DownSynAdvocacy
Tweet





Content copyright © 2022 by Pamela Wilson. All rights reserved.
This content was written by Pamela Wilson. If you wish to use this content in any manner, you need written permission. Contact Pamela Wilson for details.