Accept Yourself Completely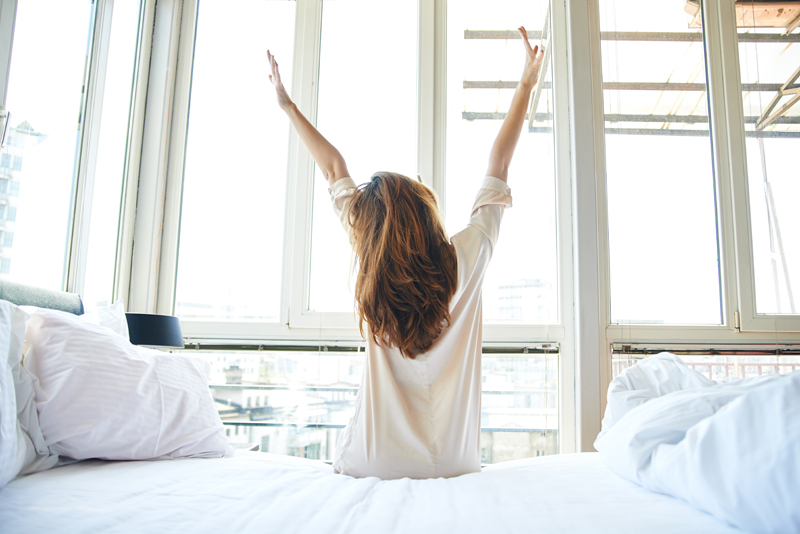 When the Schomburg Center for Research in Black Culture held its 75th Anniversary Africana Heritage Festival in 2001, I was there covering one of the literary panels. Later that week, I churned out two pieces. One was a straight just-the-facts feature story and the other was a personal experience essay. Recently I pulled the essay up and was amazed at how self assured I sounded. I wrote about the well-known panelists: Terry M. Williams, Haki R. Madhubuti, Valerie Wilson Wesley and how I milled around in the crowd after the event.

"In a city with a thousand other things to do, there was no place I'd rather be," I wrote and I meant it. However, what I didn't talk about was how I truly felt in a room full of strangers. I felt insecure, tense, nervous and awkward. The same feelings that tend to encapsulate me whenever I'm out of my comfort zone which is composed of a few close friends, family and solitude.

Before I'd read about the concept of "parsimonious positive action" in Richard Koch's book "Living the 80/20 Way: Work Less, Worry Less, Succeed More, Enjoy More," I'd already mastered the technique. Parsimonious positive action is performing an act despite any negative emotions that you might be experiencing at the time.

In my life I've attended hundreds of events. I've presented at conferences. I've read from my novel and some of my poetry in public. And every time I present myself and/or my work in person, I feel a chronic self consciousness, as if I might die from nerves. My palms sweat, my hands tremble a little, my heart races, I stumble over my words and I wish I were at home safe behind my computer or at the park scribbling in my journal.

Like most people, I grew up thinking that weaknesses must be corrected. For instance a "C" in math can be brought up to an "A" or a "B" if you work hard enough. It's all about will-power, I was taught. So I kicked myself for years for not having a shining public persona no matter how much I put myself "out there." Then I discovered the happiness research of Drs. Martin Seligman and Dan Baker. The new science of happiness reveals that instead of correcting weaknesses, more emphasis should be placed on leading with our strengths.

In a misguided attempt to make personal use of the happiness research I began to create dichotomies when faced with a discomforting public situation. To reassure myself I'd say: this is not the real me out here. It's what I produce in private that reflects who I really am. This internal scheme worked for me because there were a few other aspects of myself—not just the part that suffers from performance anxiety—that I wanted to deny. For example I'd say that I was a "morning person" to distance myself from that grump who occasionally takes over my being at around 7 pm if something has gone wrong during the day.

After reading Gail Sheehy's book "Passages: Predictable Crises of Adult Life," I realize that I'd missed the point. The idea wasn't to go into denial about my perceived weaknesses. The goal is to put them into perspective and ultimately accept them as part of who I am.

"The notion of true self embodying all real goodness is a romantic fiction," writes Sheehy. "…the strategies for living that we develop…causing us to be tender and loving and others egging us on to be competitive and cruel form parts integral to our distinctive character…to 'know thyself' in the full sense, one must eventually allow acquaintance with all these parts."

Not completely accepting oneself—all of yourself—is like not fully forgiving a transgression. When you forgive, you can't break it up into pieces, forgiving some things, but not others. To experience true freedom, you must forgive everything. The same holds true for absolute self acceptance.

Further, perhaps our so-called weaknesses have a higher purpose—which brings us back to my social anxieties. Best selling novelist, Donna Hill, says writers were readers first. I know this is true for me. And maybe I was driven to books because reading is an activity I can do alone. So if this "limitation" led me to my life's work, I can't honestly say it's such a bad thing after all.



Related Articles
Editor's Picks Articles
Top Ten Articles
Previous Features
Site Map





Content copyright © 2023 by Leah Mullen. All rights reserved.
This content was written by Leah Mullen. If you wish to use this content in any manner, you need written permission. Contact Leah Mullen for details.