Stress Nutrition for Fright, Fight or Flight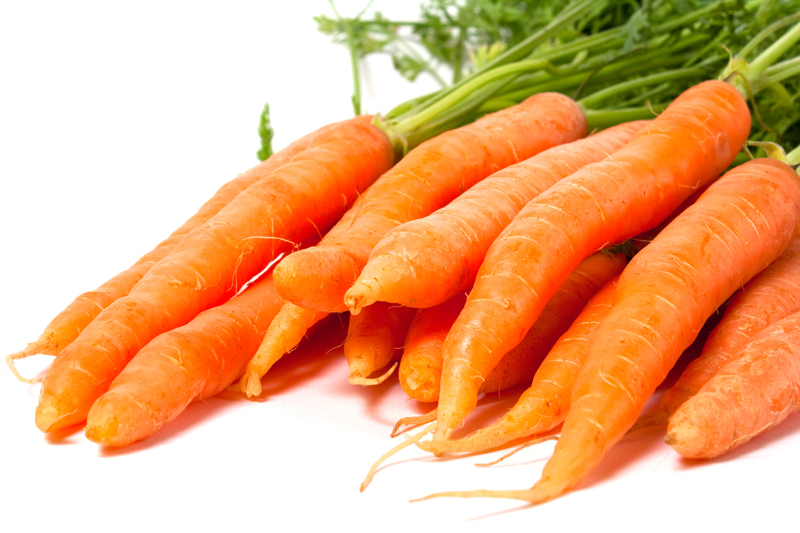 Good stress nutrition can save your life. When you feel stressed out, whether it's from worry or external circumstances, the stress triggers a primitive reaction called the fight or flight response.
The fight or flight response is hard wired into your brain to protect you from bodily harm. Glands in your
endocrine system
release nerve cell signals and hormones, like adrenaline, that prepare your body to either run and escape whatever's causing the stress or turn and attack the enemy.
This is generally not acceptable behavior in our society. But optimum stress nutrition can help.
Stress Nutrition Do's and Don'ts
If you think you're too rushed or stressed to eat well, think again. Poor nutrition is a major contributor to stress. And good stress nutrition is an essential
stress management tool
. When your body lacks necessary nutrients, stress takes a much greater toll on your health.
Too often people turn to junk food, cigarettes, sweets, coffee and alcohol to avoid stress. In the long run, these actions just create more stress. So, it's important to avoid the following:
Caffeine, found in coffee, sodas, tea and some chocolate, can cause high blood pressure, a nerve racking adrenaline release, insomnia and an increased overall level of stress.



Alcohol also stimulates adrenaline secretions, causing tension and irritability. Plus alcohol can increase fatty deposits in the heart, decrease immune function and limit your liver's ability to remove the deadly toxins from the body that are created during times of stress.



Smoking is used by many as a temporary stress coping mechanism. But the health and nutritional disadvantages of smoking far outweigh any perceived short-term relief.



Sugar and other high glycemic index carbohydrates cause blood sugar to spike and then plummet, resulting in adrenal exhaustion, irritability, poor concentration and depression.



Salt and fat in excess create problems. Salty foods can increase blood pressure, deplete adrenals and cause emotional instability. And foods high in bad fats depress immunity.
You may think when life gets too hectic it's easier to just grab some fast food and forget about healthy eating. Life can be crazy at times, but it's still possible to eat healthy amidst the chaos.
Stress Nutrition Dietary Guidelines
No one expects their car to run without gas in the tank. But many fail to fill their body with the necessary
healthy food
"fuel." Then they wonder why they feel stressed and depressed.
A much better choice is to lead a healthy lifestyle and manage stress nutrition. Here's how:
Choose healthy carbohydrates. Low glycemic, nutritious carbohydrates trigger the release of the brain-calming serotonin neurotransmitter, which increases your sense of well being.



Focus on foods high in fiber. Stress can cause indigestion and constipation. High fiber foods help to keep your digestive system working properly. Many high fiber foods also promote the production of serotonin, which can help relieve the anxiety of a stressful day.



Eat more healthy vegetables. Vegetables from the low glycemic index list increase serotonin too. Dark green, yellow and orange vegetables also boost your immune system.



Get enough quality protein. Healthy sources of high protein foods support the brain function that can dramatically impact your moods and help relieve symptoms of stress.



Have five or six meals a day. Eating small, frequent, healthy snacks and meals gives you sustained energy and helps avoid blood sugar highs and lows. This calls for planning ahead.



Maintain daily exercise. The blood circulation produced by physical activity carries nutrition to cells and increases natural endorphins to help you feel better. Exercise also tunes down the fight or flight response and restores your body and mind to a calmer, more relaxed state.



Take high quality supplements. Nutritional health supplements can replace the nutrients depleted by stress and help to boost your stress nutrition level. Stress supplements should include B complex, vitamin C, calcium, magnesium, zinc and omega 3 fish oil capsules.
Omega 3 fish oil has been proven by research to help relieve stress and overcome depression and anxiety. For natural stress relief, my recommendation can be found at the
fish oil
web site.
Be sure to check out my free
Natural Health Newsletter
.
Click here for the
Site Map
.
Articles you might also enjoy:
How Does Stress Affect Health
Healthy Calories to Lose Weight
How To Lower Blood Pressure Naturally
All Natural Health Supplements For Humans


To subscribe to the Natural Health Newsletter, just enter your email address in the subscribe box at the bottom of this page.

©Copyright by Moss Greene. All Rights Reserved.


Note: The information contained on this website is not intended to be prescriptive. Any attempt to diagnose or treat an illness should come under the direction of a physician who is familiar with nutritional therapy.



Related Articles
Editor's Picks Articles
Top Ten Articles
Previous Features
Site Map





Content copyright © 2022 by Moss Greene. All rights reserved.
This content was written by Moss Greene. If you wish to use this content in any manner, you need written permission. Contact Moss Greene for details.