Veracruz - Fish a la Veracruzana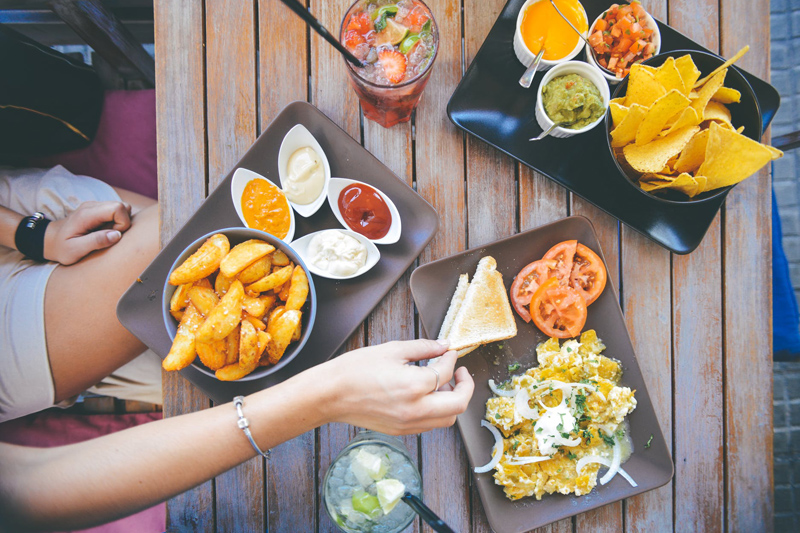 Villa Rica de la Vera Cruz, founded by Hernán Cortés and his Conquistadores in 1519, was the first Spanish city in Mexico, complete with council and coat of arms. The name translates as Rich Town of the True Cross, the "rich" part referring to the magnificent gold gifts presented to the Spaniards by the local Totonaca population. Veracruz today is a bustling, raffish port, and while its "riches" may now consist of coffee, industry, mineral resources and shipping, for a visitor, its culture and cuisine must surely be its greatest wealth and attractions. Its strategic location made it the most important port in New Spain during the colonial period and placed it at the centre of post-hispanic history as well as modern day import/export trade with the United States, Latin America and Europe, turning it into a vast melting pot of culinary influences.
Much of Veracruz's cuisine is based on the local fish, the most famous being Pescado a la Veracruzana: fish in the style of Veracruz, a perfect example of the blending of Old and New World ingredients - and there is no better place to sample it than the small restaurants and food stalls of the central market.
A whole red snapper, huachinango, is normally used, and very beautiful it looks, sitting on a large serving plate surrounded by its red, slightly herby, distinctly tangy sauce: a combination of pre-hispanic chillies and tomatoes with Spanish and other foreign additions to the Mexican table like olives and capers, onions and garlic, bay leaves, parsley and cinnamon. Unusually for a Mexican tomato sauce, the tomatoes in this case are not griddled, but cooked Italian-style in a frying pan. Griddling tomatoes concentrates their flavour and sweetness, takes the edge off their acidity and adds a hint of smoke and caramel, while frying them and letting the excess moisture simply bubble away produces a much lighter, sharper sauce, well suited to the other Mediterranean components of the dish.
Huachinango is the traditional fish for Pescado a la Veracruzana as its home waters are the Gulf of Mexico, but it is therefore not readily available worldwide (and if it is, it can carry a heavy carbon footprint). However, I find that any oily fish is a good substitute, as the richness of the flesh offsets the bite of the sauce. I have used a whole small salmon very successfully, as well as large sardines (a bit bony!) and mackerel, as in the following recipe.
Buén provecho!
Mackerel a la Veracruzana © Philip Hood
Pescado a la Veracruzana – Mackerel Veracruz style
Serves 2
30 ml/2 tbsp olive oil
125 g/4 1/2 oz onions, peeled and chopped
2 garlic cloves, peeled and crushed
500 g/18 oz tomatoes, skinned and coarsely chopped
1 bay leaf
1 heaped tsp dried Mexican or Greek oregano
5 ml/1 tsp runny honey
1/2 tsp ground cinnamon
10 green olives, pitted and halved
1 heaped tbsp capers, rinsed and squeezed dry
1 pickled jalapeño chilli, rinsed and finely sliced
2 large mackerel, gutted and washed
15 g/1/2 oz fresh coriander (cilantro), coarsely chopped
Sea salt and freshly ground black pepper
Heat the oil in a frying pan and cook the onions and garlic until soft and golden, about 15 minutes. Add the tomatoes, bay leaf, oregano, honey, cinnamon and some seasoning, and simmer, uncovered, for about 20 minutes, until the moisture from the tomatoes has evaporated and the sauce is nice and thick. Add the olives, capers and chilli and cook for a further 5 minutes.
Heat the oven to 200oC/400oF/gas 6/fan oven 180oC. Make 3 diagonal slashes on one side of the mackerel and place them, slashed side up, in a baking dish. Pour the sauce over them and bake them for 15 minutes.
Sprinkle with coriander and serve immediately.
You Should Also Read:
The Spanish influence in Mexican cuisine
Mexico's Regional Gastronomies - Veracruz
Veracruz - Arroz a la Tumbada


Related Articles
Editor's Picks Articles
Top Ten Articles
Previous Features
Site Map





Content copyright © 2022 by Isabel Hood. All rights reserved.
This content was written by Isabel Hood. If you wish to use this content in any manner, you need written permission. Contact Mickey Marquez for details.