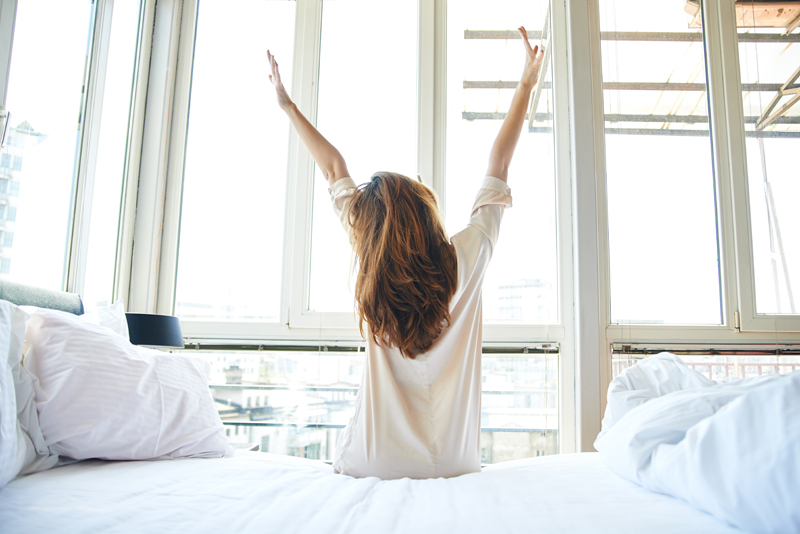 In my pursuit of happiness, I've consistently made two major blunders. First when I was unhappy on the inside, I would always look for some external cause to explain my misery. My second problem is the other side of the same coin. I thought that if I was experiencing inner turmoil acquiring something tangible would make me feel better. As a teenager it was a never ending supply of great outfits. A good job became the Holy Grail when I emerged in to adulthood.

Perhaps part of the problem is that I like many others aren't entirely sure of what happiness is. I grew up in a small industrial town and I used to hear phrases like "life is a struggle…it's hard to make it" etc. Money, education, morals and material attainment were emphasized, but I never heard anyone talk specifically about "happiness."

And today, I don't hear my peers talking much about "happiness" either. We talk about what we 'should' or 'have' to do, but not about what we need to have a sense of well-being overall.

In Dan Baker's book What Happy People Know: How the New Science of Happiness
Can Change Your Life for the Better, he tells of a man who like many of us see happiness as a finite entity into itself "like the Hope Diamond or the Mona Lisa…But happiness never comes all at once," writes Dr. Baker. "Happiness in the final analysis is a catchall term for the condition that comes from several indispensable qualities." According to Dr. Baker, these twelve qualities include love, optimism, courage and a sense of freedom.

Dr. Baker spends the first part of the book defining what he calls "happiness traps" like money, pleasure and power--all of those things most of us were taught to seek out if we wanted to live well. However, according to scientific evidence none of the above has the ability to bring happiness. "Status is a slippery slope," writes Dr. Baker. "No matter how high you climb, there are countless people still above you. And there 's always a long way to fall if your fortunes should fail."

As a writer who believes that words have the power to heal, I especially enjoyed a section in the book called "the Story of Your Life." Dr. Baker writes "We all have different ways in which we can tell the story of our lives…I call the ones that work healthy stories, and the ones that don't horror stories."

Telling healthy stories is like counting blessings and seeing the glass as half full. In an effort to use Dr. Baker's work, this morning instead of being annoyed that my daughter's bus was late I told myself that my daughter was fortunate to have door to door bus service to a such a wonderful school. Further, the delay gave me more time to absorb "What Happy People Know" and write for this column.

I hate to admit it, but I've fallen into more than one of happiness traps Dr. Baker describes. Further I've wasted time dealing with trivialities that in the long run didn't matter much at all. Dr. Baker suggests that we spend time on the three basic interests that we all have in common. A sense of purpose, health and relationships—with people and God.

The quest for happiness is an ongoing venture that must be pursued each day. Dr. Baker reminded me of Richard Koch's 80/20 principle when he wrote "To get to happiness, or anywhere else, you've got to decide what you really want, and then put your energy where it will do the most good."



Related Articles
Editor's Picks Articles
Top Ten Articles
Previous Features
Site Map





Content copyright © 2023 by Leah Mullen. All rights reserved.
This content was written by Leah Mullen. If you wish to use this content in any manner, you need written permission. Contact Leah Mullen for details.