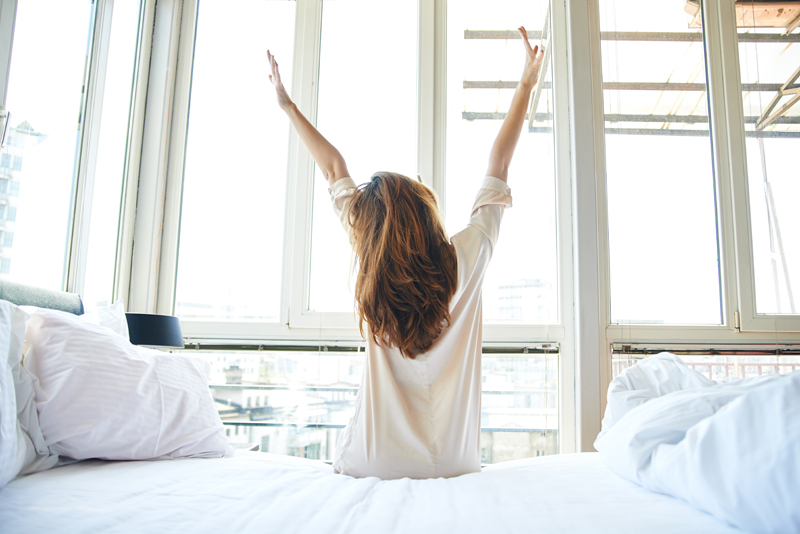 "If you have a plan and it depends on just one person, then it's a flawed plan." I remember FJ Goodridge author of Turn Your Passion Into Profit making this comment while on a panel of authors during a publishing conference six years ago.

The panel had nothing to do with self-help, but as an audience member, his comment is the only thing that's stuck with me all these years later. Perhaps this is because Goodridge's observation dispels many romantic myths permeating this society. The fantasy of "The One." The One pre-destined soul mate who will meet all of our emotional needs. Or The One dream job that will solve all of our money woes while offering satisfaction and security.

And my own personal favorite—the notion that there is an all powerful mentor out there, somewhere. Like the soul mate and the dream job, we have a responsibility to go hunting for her or him. It's a very attractive belief. Wouldn't it be nice if we all had someone like in Celine Dion's hit song "Because You Loved Me." A protector who would shelter us from harm, who could guide us, pick us up when we fall etc.

Wanting acceptance and guidance is only human nature. Within the last year I heard more than one person say they believed their current professional unhappiness was due to their lack of a mentor. Quoting Hillyer in his book Making a Habit of Success, Mack R. Douglas writes: "Self-doubt is caused by the fact that every human activity involves some other person whose praise or blame seems unduly important." What's interesting is that we'll even credit our perceived limitations to people who never existed in the first place—the mythical mentor!

So before you get depressed because you never found The One to teach you the ropes in life and/or your chosen profession, keep in mind what Dr. Anthony Storr wrote in his book Solitude: A Return to the Self. Many of the world's greatest thinkers never formed any close personal ties at all. So if that's the case, perhaps a mentor isn't so necessary.

"Many of us are looking for rescue without even knowing it," writes Dr. Dan Baker in What Happy People Know: How the New Science of Happiness Can Change Your Life for the Better. "One of the terrible problems with rescue is that the rescuer is almost always idealized, since the rescuer started out as a product of the victim's imagination in the first place."

I too—because I was told I should—believed that I needed a mentor in order to be successful. While in my twenties, I was like the protagonist of John Van Druten's novel, The Vicarious Years when he said "I wanted to know what was right, what was true, what was admirable; I wanted to be told what to respect and what to condemn..."

And for a long time, I thought I'd meet The One. The Mentor. Someone with all of the answers and enough time to give them all to me. An oracle, a master teacher. My own personal Yoda.

Well as it turned out, I never found that One person. But here is what did happen, I took myself in hand. When I had a question, I'd see echoes of the problem everywhere. I read and read and read. I worked and worked. I questioned many people. I took lots of classes. I learned to keep my own council. And most importantly, I put my faith in a higher power.

To this day I'm still learning, I still ask for help, only now I know that it's not one person who has all the answers. It's multiple teachers, my own powers of discernment, experiments, time and grace. These are things we all have access to.

Want to become your own guru, guide and expert? Below are some tips:

**Write down all the things you feel you need to learn. Then go to the library and check out books on the subjects you have listed. Put yourself on a two-book-a-week diet.

**While you're reading take note of the books listed in the bibliography. Then add a few of them to your reading list. You'll see certain authors mentioned over and over in various books. Make note of this, they are the leaders in your field. Everyone references them. This is how I discovered the work of Gail Sheehy and Martin Seligman.

**Then as soon as you're ready, find ways to use what you learn. Volunteer for a non-profit organization. Write an article for a website or community newspaper. Join an interest group on the internet.

Remember because of your self knowledge and vested interest in your success, you have the ability to plan your edification better than one expert ever could.



Related Articles
Editor's Picks Articles
Top Ten Articles
Previous Features
Site Map





Content copyright © 2022 by Leah Mullen. All rights reserved.
This content was written by Leah Mullen. If you wish to use this content in any manner, you need written permission. Contact Leah Mullen for details.