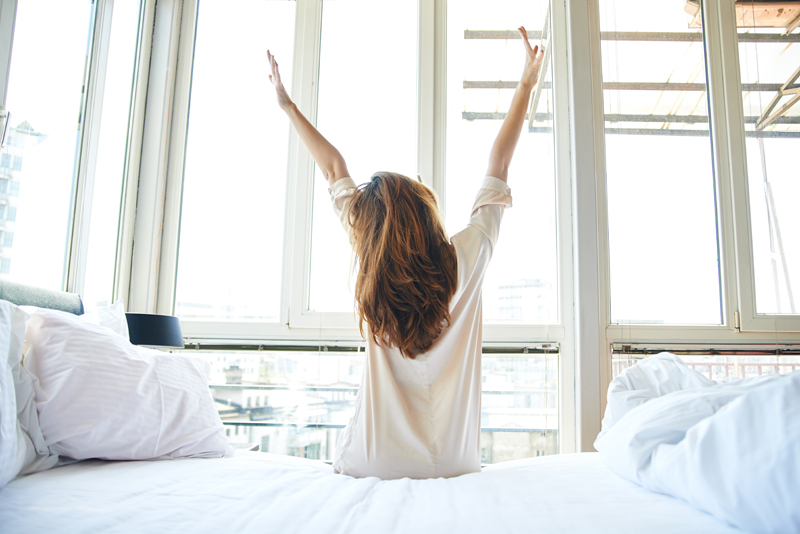 It was around 9 pm on a Friday night when my six-year-old daughter became inspired. Without saying a word to anyone, she went about the apartment gathering various tools—scissors, tape, paper, stapler, glue, crayons etc. Then she proceeded to patch together a bunch of eclectic objects. Unfortunately she had to go to bed before she could finish the masterpiece, but sure enough later the next day she finished the project, creating a sort of collage with paper, strings, a tag from a new pair of gloves and a toy airplane she bought home from a birthday party months ago.

This is my daughter's gift, something she was born with—self-initiated creativity, industriousness and extreme independence. Should I have asked her if I could help with the project, she would have resisted my intrusion.

Then there's my eight-year-old, the born collaborator. He is often inspired to suggest group activities for the family like board and card games and trips to Chuck E. Cheese and Coney Island. He's an "early bird" at school. Early birds are invited to go to school a half hour early for extra instruction which will hopefully give them the push needed to move from "Silver" honor roll to "Gold."

However it is not enough for my son to get there at the appointed time, he wants to arrive even earlier to beat out other "early birds" he's in friendly competition with. Teamwork, relationships, cooperation, companionable rivalries and time management are all very important to this third grader.

Same parents, same gene pools, yet never were two people more different than my son and daughter. I didn't teach them these things they are so good at. In fact when I see them being who they are naturally, most of the time I try to stay out of their way and merely observe.

As I'm always saying here in this column, the more I watch my children as they grow and develop, the more I learn about life. There are some things we just own, we don't have to train up on them. They are just there. We are born with them.

One of the problems as I see it has been in correctly identifying those traits we can tap into and use for our success. Most adults today grew up with parents who didn't have access to all of the child development and success literature that is currently available.

Many well meaning parents of yesteryear focused on the wrong things. Either our weaknesses—those things they wanted to change in us and/or the grades we received in school. What's unfortunate about this approach is that neither is an indicator of how successful and happy you can be over a life time. Current happiness research tells us that trying to change inborn weaknesses is futile. And I know a few people who graduated from college with top honors yet are unhappy in their chosen careers.

Perfection is impossible and good grades aren't everything. Knowing yourself fully and completely and acting in accordance with this self knowledge is one of the keys to lasting success and happiness.

So it's time to remove that critical teacher or parent from your consciousness. Know that they meant well. Know that they did the best that they could. Realize that thinking about their disapproval of you back then is doing you no good now.

Think about the non-academic gifts you've been blessed with since childhood and write them down. My gifts are the ability to be by myself and the desire to listen to the same songs and stories over and over again. No one taught me these things, yet they are mine.

On the surface, the above may not seem like blessings since we've come to think of blessings in terms of things like lottery winnings, but they are! My ability to be by myself led me to reading, which led me to writing. And my persistence has it's roots in my desire to do the same things every day without getting bored.

I do not know if I'm a good writer right now. But I know for a fact that I'm a determined one. And I will get better and better with time. It's not always the end thing that's the blessing, but the subtle engines we are born with. Our work is to name those unique success/happiness vehicles and fix them up. When we know our means of transportation, we can then chart an appropriate course. And most importantly we must to find the right fuel if we ever want to get anywhere.













Related Articles
Editor's Picks Articles
Top Ten Articles
Previous Features
Site Map





Content copyright © 2023 by Leah Mullen. All rights reserved.
This content was written by Leah Mullen. If you wish to use this content in any manner, you need written permission. Contact Leah Mullen for details.