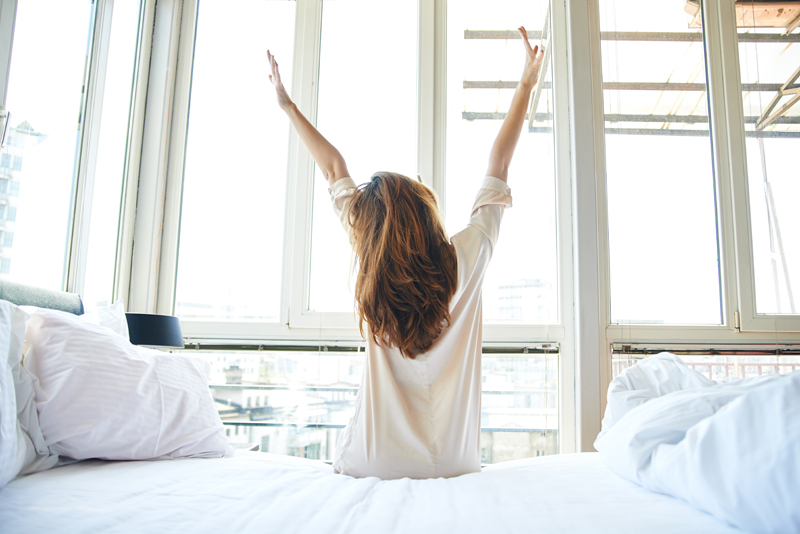 This is the story of two interviewees. The first was a young woman who interned with a top radio show based in New York City. We'll call her Sally. So impressed with Sally's work, the show's host highly recommended her for a job interview for a station in nearby Philadelphia. The second job applicant was a young man we'll call Ben. Ben was a technical person. He needed to get from Brooklyn to suburban Long Island for an interview with a software testing company.

Both Sally and Ben had bright futures ahead and options. There was only one problem. They were both flat broke. On the day of their interviews neither had the money to get to and from their interview destinations. In a panic, on the day of her interview Sally called the radio station and confessed all. She said she wouldn't be able to make the scheduled appointment because she didn't have the $30 it would take to get from New York to Philly and back again.

Ben took a different route. He had enough money to get out to Long Island, but not enough to make it back. So he went on the interview and when it was over, he asked his potential boss for a $7 loan. Believe it or not, the man who interviewed Ben, not only gave him the money, he hired him too!

I know about Sally because the radio show host who recommended her for the job in Philly got on the air as soon as she heard what Sally had done and chastised her for the entire city to hear. My husband told me about Ben and suggested I write an article about how to ask for assistance when you need it.

As I write these articles I learn myself. I'm notorious for not being able to ask for help. Call it foolish pride or what have you, but I find it difficult to admit when I can't do something alone. This is a mistake. As we know from the African Proverb made famous by Hilary Clinton, it takes a village to raise a child. In fact, it takes a village to do most anything.

"You can't do it alone, nor do you need to," wrote Jean Erickson Walker, career adviser and executive vice president of Pathways/OI Partners Inc. Pathways is an executive coaching, management and consulting firm. "Your whole life is a series of interactions with other people, those whose lives you touch and those whose lives touch yours."

According to Sobonfu Some writing in The Spirit of Intimacy: Ancient Teachings in the Ways of Relationships, "most of the time our crises are not complicated. When we keep them private they grow fatter every day, and then they start to strangle us."

So how can we find a way to ask for assistance when we're disinclined to do so? The following is a list of possible solutions.


Barter

Bartering works for those who don't' want to feel like they're taking a hand out. In each interaction there's a trade of some sort. For example I once wrote two grants for a daycare center in exchange the tuition for my children was waived.

Spread the Request Around

In the case of the young radio professional we talked about earlier, the radio show host said that instead of canceling the interview at the last minute, Sally should have asked five friends for six dollars. Or ten friends for three dollars. I never thought of this. If you ask a number of friends for a small amount, most likely you'll get it, especially if it's for a good cause like getting to an interview in another city.

Be Direct and Ask for a Favor

If I were Ben, I doubt I could have asked a potential employer I did not know for a loan, no matter how small. He took a risk and it paid off. However being much more cautious, if I were in a similar position, I would have called and apologized for the late notice and then ask to be rescheduled. Asking a potential employer to reschedule an interview is a favor in and of it self. Then I would have spent the next few days raising the $14. If I had to ask someone for transportation funds, I'd prefer to ask friends or family.

Give Help

Remember the law of reciprocity. When you give, you also receive. The website Every Day Giving (I've attached the link to the bottom of this article) features an article listing 18 ways volunteering can help you. These benefits include: building a personal and professional network, gaining self-confidence, and improving your health.

Knowing how to ask for help when needed is an important life and professional skill. "Overcoming the natural reluctance to reach out to other people is the first step in a successful career search," writes Walker.




You Should Also Read:
Every Day Giving


Related Articles
Editor's Picks Articles
Top Ten Articles
Previous Features
Site Map





Content copyright © 2023 by Leah Mullen. All rights reserved.
This content was written by Leah Mullen. If you wish to use this content in any manner, you need written permission. Contact Leah Mullen for details.