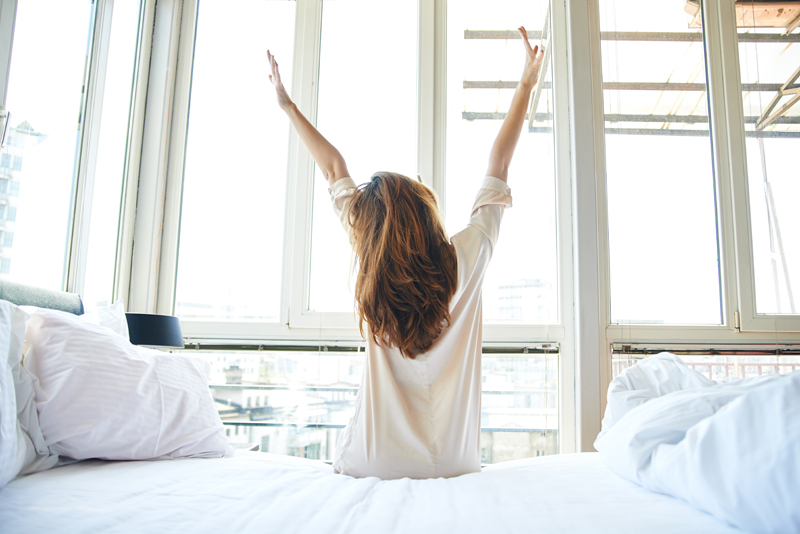 Perhaps in the past you've followed the "Secrecy Principle" as outlined by Dr. Robert Anthony in his book The Ultimate Secrets of Total Self Confidence and for a long time you didn't tell a soul about your new project, book, or planned career change. You kept your own council. A locked diary was your best friend. And like the High Priestess in a tarot deck, you worked your magic—but not openly. Mum was the word.

You followed this sound advice to shield yourself from any negativity and/or criticism while your idea was still in embryonic form. Or perhaps, like me, you kept your ideas to yourself because you're cautious. And before you leapt from total obscurity for the very first time, you wanted to put a safety net in place, just in case.

There is nothing wrong with keeping your projects under wraps for awhile, however there will come a day when you must share your gifts with the world. That is the purpose of gifts, why we have them—so we can contribute to the betterment of society. In his book How to Read for Self Improvement, Frank K. Levin says it's not enough to just study, you must find ways to use what you learn.

Sobonfu Some, a spiritual guide who offers workshops with her husband Malidoma Some wrote that you must locate your community. When you're without a community, Some says "you don't have people to affirm who you are and to support you in bringing forward your gifts. This disempowers the psyche…it leaves many people who have wonderful contributions to make holding back their gifts, not knowing where to put them."

Holding back, according to Sobonfu Some, can cause spiritual, mental and physical blockages. "We are left without a home to go to when we need to be seen."

When searching for a community it's important to find the best possible place to showcase your talents.

"Life will never be a one-woman show," writes Emmy Award winning journalist, Lena Nozizwe in her book Starring in Your Own Life. "…The cast of characters in our lives impacts us in profound ways…Starring in your own life means actively selecting…rather than letting people simply drift into your life."

In my case although I was an adequate news feature writer, I wrote short stories in private for seven years before I thought I was good enough to even take a fiction writing class with other writers. Finally I did sign up and the class became my soft landing, my community, my home—a place to be seen. Then I began to participate in online writers groups.

After some time I grew confident enough to move forward. I self-published a novel and submitted several short stories to magazines. I even read my fiction a few times in public to complete strangers.

But cautious by nature, I'm still on the journey. The good news is that I can see my self-consciousness and extreme reserve dwindling little by little. After putting my stuff out there it began to dawn on me that overriding my fears, I had a message: the growth process is never ending. I believe that I'm better today than I was yesterday and tomorrow I'll be better still. I give these sentiments to the characters I create and write about it over and over again. This is my niche, my function, my contribution. It's what I have to say and therefore, what I have to give.

I was watching New Morning on the Hallmark Channel the other day when the show's host Timberly Whitfield quoting from the Tao said when we give to others we gain more and more. When we serve others we receive everything and are fulfilled.

But I wouldn't know this fulfillment had I not stepped out from the shadows and found a place to shine.



Related Articles
Editor's Picks Articles
Top Ten Articles
Previous Features
Site Map





Content copyright © 2022 by Leah Mullen. All rights reserved.
This content was written by Leah Mullen. If you wish to use this content in any manner, you need written permission. Contact Leah Mullen for details.