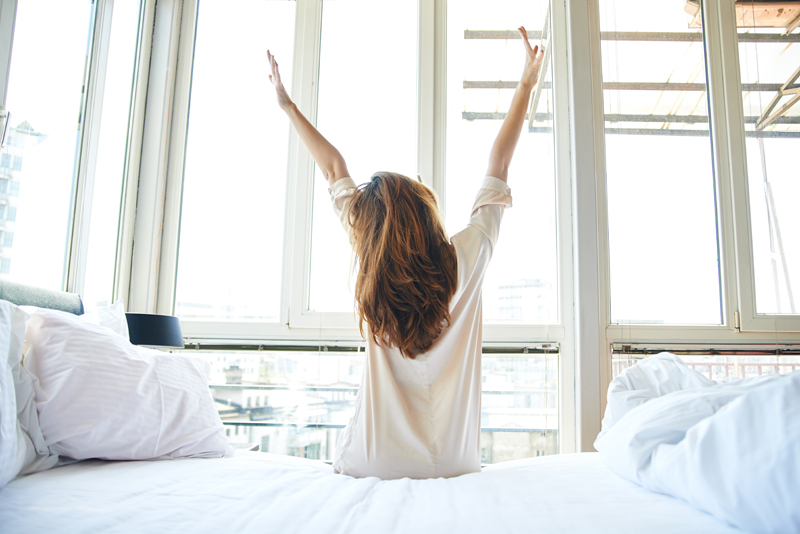 "No one likes their job," my father said to me one day when I was in my twenties and on the verge of quitting a job. As was my pattern, I was in a state of high anxiety and despair because yet another opportunity I'd originally viewed as promising had fallen from grace in my eyes.

I didn't believe my father when he said that no one likes their job although outside of reading magazine profiles, at that point I'd never met one person who sang the praises of their workplace or chosen profession. Still I felt that if I worked hard and turned over every stone, I'd find my own world of work paradise.

Turning over every stone meant repeatedly resigning from one position then hanging all of my hopes on another job, only to be disappointed again a few weeks later. I followed this pattern for several years.

Looking back now, fifteen years after handing in my first letter of resignation, I can see that when you consider my youth and level of experience, every job I had during that time, every single one of them, was perfectly fine. The problem in fact was me. I had a degree and a strong desire to succeed, but I had no clear direction.

And while I had a strong thirst for spiritual things, I was still in the beginning stages of learning. Because no one ever told me, I was not aware of the fact that I had power over my day to day shifting moods. If for example I encountered a co-worker who would give me a hard time for using the only working copy machine in the building (true story) I'd let her actions wreck my day.

I'm working on eliminating all regrets. One regret that I've spoken of before is my wish that I'd chosen to be happier when I was in my twenties. As I'm slowly letting go of the desire to change the past, I do wonder what would have been different had read something like The Complete Idiot's Guide to Spirituality in the Workplace by C. Diane Ealy.

Ealy and others theorize that there are only two emotions love and fear. Kindness, understanding and compassion are different aspects of love. While anger, jealousy and despondency all have their roots in fear. So when I wanted to hang up the towel and start all over again with a new job four times in one year, it was because I was afraid.

In Ealy's book she uses the term "spiritually responsive" which means that before you react in a situation you first focus on your inner connection with your spirituality. This connection will allow you to react in a way that is loving.

I know, I know. Some of you might be caught up in a feud at work and think there's no way you'll ever "love" so and so. But love doesn't necessarily mean friendship and long talks over lunch. According to Ealy, being spiritually responsive and loving means that you focus on what's going on inside of yourself—identify your fears and deal with them—then follow certain guidelines when you interact with others.

"Being a spiritual employee is about…accepting your power to respond through love rather than giving your power away to fears and fear-based reactions," writes Ealy.

One way of being spiritually responsive that I'm personally adopting is to look at work situations without making negative judgments. I'm training myself to listen to what people say without thinking about how they say it or whether or not I like the person who is making the statement. Aside from Ealy's work I also learned of this technique in Ekhart Tolle's Power of Now. And I learned about how to make objective observations in early childhood classes. This is an important skill to have no matter your profession.

When you reserve judgment on a situation you deal with the facts of the matter only. No labeling co-workers as "incompetent" or "rude" etc. Don't say: "This file system is poorly managed…" Instead say: "The inactive files need to be labeled and the loose files around the office should be incorporated into the system."

Similarly you must interpret statements made to you in the same way. For example the co-worker who didn't want me to use the copy machine in her department. She would make comments about my using the machine, but never once did she forbid me access because she had no authority to do so. That should have been the focus—the fact that I did have permission to use the machine, regardless of her opinions.

The next step is to offer to help. As for the copy machine situation, I could have asked the co-worker if there was perhaps a certain time that was better than others to make copies. Then maybe I could have worked it out with my supervisor to make copies once or twice a day. Instead I let the situation (and others) get to me until I was very, very unhappy.

Now after reading tons of self-help, I see that my father had a point. Work in isolation of everything else can't make you happy. I've learned from psychologists like Martin Seligman and Dan Baker that there are dozens of factors all functioning together that produce happiness, and having the right job is only one.

The workplace nirvana I was looking for doesn't exist. Still I can't accept that a job has to be this dreaded thing. Work can be peaceful if you learn and employ not only the technical skills to perform your assigned duties, but workplace spirituality as well.







Related Articles
Editor's Picks Articles
Top Ten Articles
Previous Features
Site Map





Content copyright © 2023 by Leah Mullen. All rights reserved.
This content was written by Leah Mullen. If you wish to use this content in any manner, you need written permission. Contact Leah Mullen for details.