Life Coach Offers Free Teleclass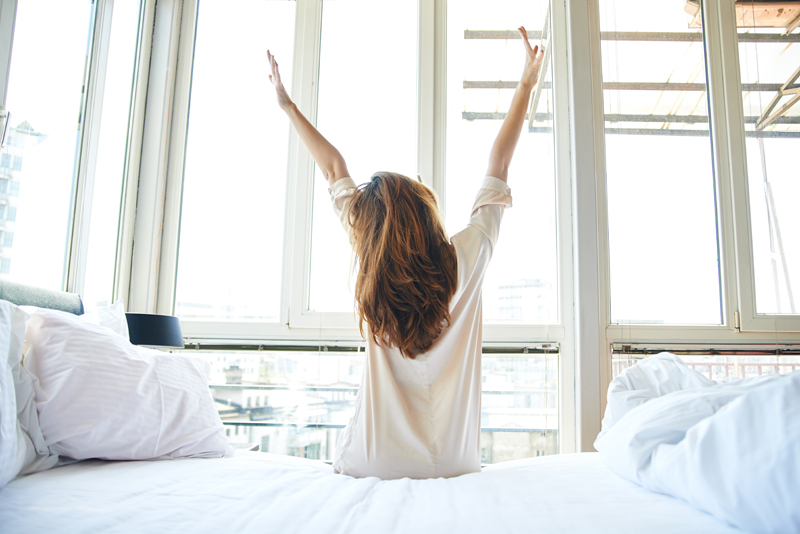 This is the final installment of our three part conversation with Fran Miller, a California based life coach. Fran's coaching practice (Full Circle Fulfillment) helps clients to explore possibilities in a variety of areas including quality of life, team development, job transitions, personal development and work/life balance.

Since life coaching is a relatively new field, whenever I interview a coach, I ask her or him to talk about criteria they use to determine whether or not they're achieving. I posed this question to Fran.

BELLA: How do you gauge or define success in your field? Said another way, how do you know when you've helped someone?

FRAN: I know when I've helped by hearing from them how they are utilizing the strategies and nontraditional tools I teach and how relaxed they are each time we talk. One lady was in the crux of making a major decision – to leave her job of many years because it had become too taxing on her. She had taken time off from her work and realized that it was too stressful. She told me she needed to move on but didn't want to let down her old worksite and tell them she wanted to resign. She was in a rut. I partnered with her and she was able to make the call and move forward. She was so very relieved to have someone backing her up with her decision.

I lead groups in outdoor retreats, day long adventures, and in workshops. These are full of chances for learning new information about ourselves, how we can have close relationships with our natural environment, and what is of utmost priority to focus on for each participant. There is time for personal reflection and time to listen to each person in the group. Everyone shares the different aspects of their new awareness of themselves and how they can use the wisdom of the group in making future decisions. The take away from these groups is pure success.

Some clients call me just to have confirmation when making decisions.

BELLA: What are 3 books everyone should read?

FRAN: I can recommend reading Barbara Sher's books especially "Wishcraft"; Cheryl Richardson's "Life Makeovers"; and Chin-Ning Chu's "Thick Face Black Heart."

BELLA: What are you reading right now?

I am reading "Crucial Conversations" by Patterson, Grenny, Mc Millan and Switzer which has wonderful ideas and tools for bringing about necessary conversations in groups who have a stake in making decisions. And I'm reading "The Gifted Adult - A Revolutionary Guide for Liberating Everyday Genius" by Mary Elaine Jacobson which speaks about maximizing intelligence and creativity.

BELLA: What do you see as the future of Life Coaching?

FRAN: The world needs leadership that focuses on changing the attitudes of the 20 to 30 year olds towards more fun and creativity in their lives and focuses on giving them permission for life to be light. We have created this overly serious generation of great workers. In order for us to have a sustainable future, we need to change towards simplification in our teachings, diet, actions, and principals. Finding a way of life that is sustainable for the entire length of our lives is why life coaching will be necessary.

BELLA: In terms of "finding a way of life that is sustainable for the entire length of our lives," are you saying that life is a marathon as opposed to a sprint?

FRAN: Quite the opposite of a marathon - perhaps a good metaphor is walking at a pace that suits you, as we are all different as to what flow means. Developing a way of life that is sustainable refers to how we all make choices that affect our work-life balance, the number one problem for employees today. My professional development program gives people a chance to step back, reflect, and make choices to resolve their challenges to
increase their satisfaction in life.

BELLA: Tell us about the free teleclass you offer each month.

FRAN: My free teleclass is offered for those who would like an easy and fun tool
for focusing on balancing their life. The teleclass is "Ancient Tools for Unearthing Bliss Today". It meets every third Friday of the month at noon 12-1 PM (PST) or 9-10AM (EST). The indigenous Native American and eastern Indian cultures had myths and lifestyles that were based on age-old traditions for health and sustainability. Some of their secrets are given as examples and I use a modern tool to use today to change your perspective and life.

BELLA: Who should attend?

FRAN: Anyone who would like to attain an integrated work-life balance. Anyone who has not found time to do the fun things they always wanted to do. Anyone who is frustrated with overworking or who is searching for fun things that they want to do

BELLA: Do you feel that everyone should, no matter their vocation, use
their talents to help others?

FRAN: I think the happiest people are using their talents to serve or make improvements to help others. Also each of us has touchstones or areas of interest that make us come alive. We may be skeptical of our talent in these areas, but they are what we value and strive to be a part of. Helping others is one way for us to realize our strengths and have them recognized.


***

This concludes our conversation with Fran Miller. On behalf of Bella I'd like to thank Fran for providing us with such valuable information regarding the exciting and growing field of life coaching. To learn more about Fran, visit https://fullcirclefulfillment.home.comcast.net/ or www.tinyurl.com/qolnl. Fran's email address is frajmi@comcast.net. Also you can call (707)799-3538.

You Should Also Read:
Coach Fran Miller


Related Articles
Editor's Picks Articles
Top Ten Articles
Previous Features
Site Map





Content copyright © 2022 by Leah Mullen. All rights reserved.
This content was written by Leah Mullen. If you wish to use this content in any manner, you need written permission. Contact Leah Mullen for details.