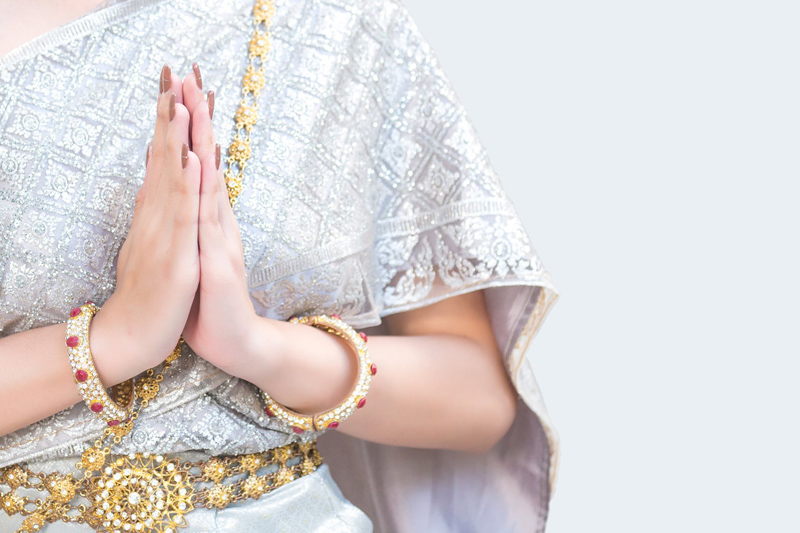 This is an all "Thai'd up" approach to gazpacho or salsa. The marriage of the flavours is exciting and refreshing. Tomatoes with mangoes and avocado is spiced up with the Thai chiles and lime jui e plus plenty of garlic. The cucumber adds a cooling effect and great texture contrast to the smooth sweetness of the mangoes and avocado buttery flavours.

This can be chilled and served in individual small soup bowls, or as a salsa-type dip for shrimp chips. It is also a wonderful side for grilled chicken, shrimp or pork tenderloin.

The avocado should be just ripe but not too soft, the same for the mango. Choose tomatoes that are meaty and not with large jell areas. Using fresh lime juice and fresh cilantro is key to a great flavour. Please use fresh garlic not the already crushed preserved type of garlic. Even Spring garlic is nice in this recipe if it is available.

Another nice way to serve this is on grilled bacquette bread slices ot on a long diagonal sort of a Thai bruschetta.

This refreshing Summer recipe is perfect if you are watching your calories.

INGREDIENTS
1 mangoes - peeled, seeded and diced
1 avocado - peeled, pitted, and diced
5 medium tomatoes, diced
3 Thai Dragon Chiles (Phrik Chee Fa), minced and seeded, to your taste
1 medium English cucumber, diced
1/2 cup chopped fresh cilantro (Pak Chee)
5 cloves garlic, minced
salt to taste
3 tablespoons fresh lime juice
1/3 cup chopped red sweet onion


DIRECTIONS
In a medium bowl, combine the mango, avocado, tomatoes, cucumbers,
chiles, cilantro, and garlic. Stir in the salt, lime juice, red
onion, and lime juice. To blend the flavors, refrigerate for about 30
minutes before serving.

Serves 8

A variation can be made by using green papaya shredded in place of cucumber if you want a firmer contrasting texture. You also can use slivers of mint or Thai basil (bai Horapha) in place of cilantro (Pak Chee), or slivers of Kaffir Lime leaf (bai Magroot).

This is a fun Summer recipe to serve with lemongrass skewered prawns, Bangkok Style Barvecued Chicken, or Pork Satay.


Related Articles
Editor's Picks Articles
Top Ten Articles
Previous Features
Site Map





Content copyright © 2023 by Mary-Anne Durkee. All rights reserved.
This content was written by Mary-Anne Durkee. If you wish to use this content in any manner, you need written permission. Contact Mary-Anne Durkee for details.