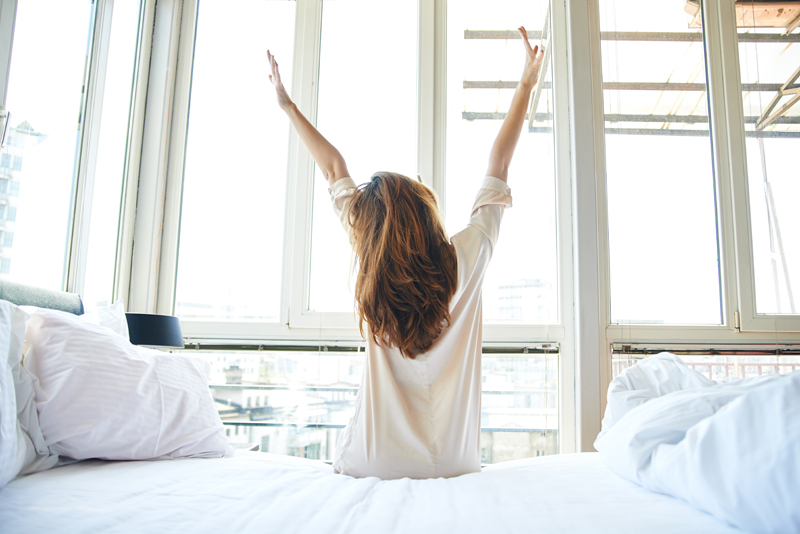 One fine spring morning I woke up with a vision. As clear as day, I could see my by-line within the pages of Time magazine. And I wondered if when I began to write for the big national magazines—as in my vision—would I spell out my whole name Leah Yvonne Mullen, since some people know me by my middle name or would I suffice with using just the initial.

I went about my day as usual editing a few pages of a novel, drafting a new self-help article, sending and checking emails etc, all with images of national bylines dancing in my head. In the midst of all this writing work, I consulted my to-do list, my master list, my journals and my calendar. For me preparation, planning and organization is everything. I was happy and in my element.

I'd done 20 minutes on the Stairmaster—while reading the morning paper—and was drawing a bath when the phone rang. I recognized the number and picked it up thinking the caller was the public relations representative for a businessman I was trying to contact for a feature story. Just the day before I'd spoken to the rep about potentially setting up an interview for later on in the week. She said she'd get back to me with a specific date and time. Well as it turned out, it was the businessman himself calling more than a day earlier than I'd expected.

I have to add here that this was no ordinary businessman catching me off guard. This was a history making billionaire who I'd worked very hard to connect with. Now he was personally contacting me for the interview and I was not ready. He wasn't officially on my calendar, my notes were not out, I was breathless from exercise and my bathwater was about to flow over.

At first I tried to stall, I asked if I could either put him on hold or call him right back. He offered to hold the line. So I ran to turn off the running water and hustled back to the phone. I proceeded to conduct the interview still out of breath, completely frazzled and without prepared notes. I stammered. I could hear the quaver in my voice. The businessman had been featured in a magazine recently and I called the mag by the wrong name. I corrected my mistake but still, the whole thing was a completely disconcerting experience to say the least. By the time I ended the interview Time magazine seemed like an impossible dream. A reporter for Time should be able to interview under any conditions, I said to myself.

Then I realized something. I had conducted the interview. No one did it for me, I did it myself and under less than ideal circumstances. I could have asked the billionaire if we could reschedule until I was ready, instead I took a leap of faith.

I will always be a planner. I love to stay organized, to have an idea of what's coming up. Yet I realize that sometimes if you have a dream, you have to put yourself in challenging situations where the outcome is uncertain. I do wish I'd been able to represent myself better on the fly when interviewing the billionaire. I wish that I sounded like the multimedia journalist, Farai Chideya or talk show host, Tavis Smiley. Only I'm not them, I'm me and I did the best that I could. When I hung up the phone, I had a page full of notes. Like all of the other distressing moments I've had—I lived through it.

Later that day I was in the auditorium of my son's school waiting for the third graders to come back from a school trip. To pass the time I practiced my by-line leaning more toward just using the middle initial. Despite my less than perfect performance that day, my dream was still alive.



Related Articles
Editor's Picks Articles
Top Ten Articles
Previous Features
Site Map





Content copyright © 2023 by Leah Mullen. All rights reserved.
This content was written by Leah Mullen. If you wish to use this content in any manner, you need written permission. Contact Leah Mullen for details.