Dolls for Children with Disabilities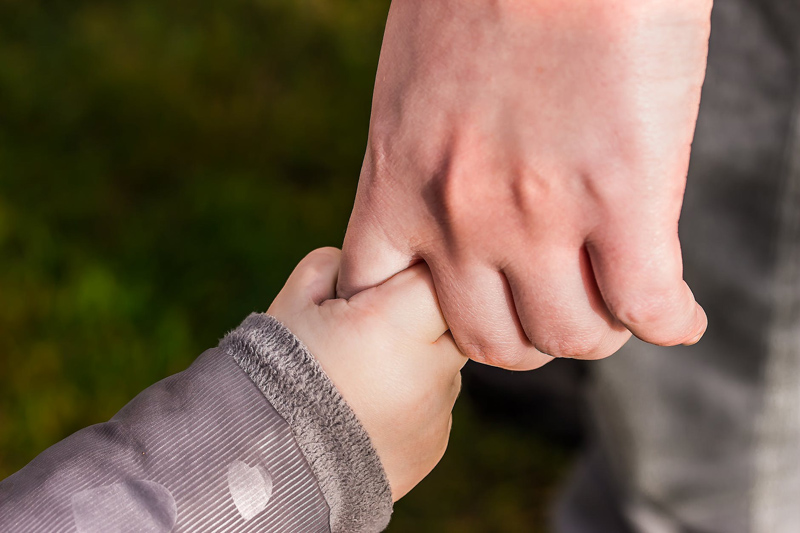 Dolls for children with special needs hold the same value and roles as they do for mainstream peers. Dolls for babies and young children are comforting, understanding companions who become familiar through their individual weight and scent, tactile experiences of cloth and other materials, and long term shared experiences.
Children see themselves in their dolls, and also may assign them power over fears or lonliness. For children with specific health conditions or physical challenges, just like other children, a doll may be the only other 'person' they feel understands their own individual perspective. Weighted dolls may be especially comforting, providing opportunities for informal calming, sensory or deep pressure that helps some children focus on activities or improve sleep.
For many years, families have searched for dolls that bear a resemblance to their own child's skin color, eyes, hair, gender and clothing. Many doll makers responded by enhancing their product lines to include different ethnicities. Teachers and therapists often use dolls for role playing, skill training examples, and diversity awareness.
Today, we can also find dolls that reflect our children's physical challenges, health conditions and other special needs. These dolls and other toys that reflect the diversity of our world and neighborhoods are not only important for building children's self esteem, they can be great tools for teaching others that our children are more like their mainstream peers than they are different. Some dolls seem more like caricatures of children with disabilities, are of low-quality and high priced, and have infuriated parents. Others are updated and fashionable, with features and accessories that are more subtle and stylish.
Dolls can help a child feel more comfortable as well as comfort them; giving them a companion that understands their innermost feelings and an alternate persona that can get them through distressing experiences. Weighted dolls can help children sleep or be comfortable in a variety of locations when travelling, having medical tests or treatments. Boys can find 'action hero' dolls that provide the same dramatic play opportunities that girls find in their more traditional dolls.
If you had a beloved doll as a child, did your doll look like you? My sister and I had several dolls who we used as action figures and social role models; I'm not certain that I identified with any of them beyond that. It could be that we give our dolls different personalities and characteristics because they do serve as alternates for friends (or instigators for mischief) when we are on our own. I'm fairly certain that my mom, aunts and grandmother bought us dolls that they fell in love with and wanted to give to amaze us.
I still remember the pleasure I felt in finding a brown eyed, dark haired doll for my daughter after plowing through aisles of blue-eyed blonds. That motivated me to look for a blue eyed blond doll with those beautiful tilted Down syndrome eyes for my son a few years later. He seemed happy enough with a G.I. Joe doll his sister told him was a librarian, but I kept looking for a long time.
Browse at your local toystore or online retailer for products like
Dolls with Down Syndrome
American Girl Dolls,
the Barbie Sign Language Doll,
Barbie Becky Paralympic Champion
or Becky the School Photographer,
or just a baby doll wheelchair
American Girl Lavender-Colored Wheelchair for 18" McKenna Doll or American Girl NEW Berry Wheelchair - Red With Star - Inner Ster Logo
American Girl Dolls Embrace Differences and Disabilities
https://abcnews.go.com/blogs/health/2012/11/29/american-girl-dolls-embrace-differences-and-disabilities/
A mom's search for a doll for her daughter with Down syndrome turns into growing business
https://www.post-gazette.com/stories/local/neighborhoods-south/robinson-moms-search-for-down-syndrome-doll-turns-into-growing-business-681244/
Dolls with Down syndrome characteristics spur questions https://www.sheknows.com/parenting/articles/980841/down-syndrome-dolls-spur-questions https://bit.ly/RGqvIE
Hearing Aids A Nice Fit for American Girl
Service dog-in-training set, wheelchair accessory, alopecia
https://abledbody.com/2012/07/17/hearing-aids-a-nice-fit-for-american-girl/
American Girl Doll McKenna has dyslexia, cast and crutches after gymnastics meet
https://tinyurl.com/8ykjuh2
Researcher, 17, conducts Down syndrome doll study
https://www.ocregister.com/articles/saha-343450-doll-syndrome.html
See the doll based on the darling actress with Down syndrome featured as the character
Clarinha
in the Brazilian soap opera, 'Páginas da Vida' - Bonecas com Síndrome de Down
https://www.inclusive.org.br/?p=2570
The Clarinha doll can be seen in this museum:
Boneca com síndrome de Down entra para acervo de museu
https://www.inclusive.org.br/?p=177
Empathy Dolls
from Beyond Bullying whose persona changes after role playing
https://www.beyondbullying.com/teachers/2674.html
Despite good intentions 'disability dolls' stir fury in parents
https://www.patriciaebauer.com/2008/07/07/disablity-dolls/
Barbie's Deaf Friends
- Imaginary Line of Deaf/HOH Dolls - Cochlear Carrie, Cuein' Caitlin, Oral Oriana, HOH Harriet and Profound Paula, Exact Elizabeth, Deaf Daphne
https://deafness.about.com/
Parents' fury at 'Down's Syndrome dolls' designed to help children deal with disability
https://www.dailymail.co.uk
Compare dolls with asian features to dolls with Down syndrome features
or a cloth doll with Down syndrome features
to a cloth doll with Asian features from the same company.
American Girl Dolls Embrace Differences and Disabilities
https://abcnews.go.com/blogs/health/2012/11/29/american-girl-dolls-embrace-differences-and-disabilities/
Use of Weighted Dolls -
Psych O.T. and Sensory Integration
https://www.ot-innovations.com/
Deep Pressure - Use of Weighted Items
for
Children with Autism or S.I. Disorder
https://www.quietquilt.com
Joy's Waldorf Dolls
Weighted Dolls, Dollmaking Kits
https://www.joyswaldorfdolls.com/
Salt of the Earth Weighted Dolls
and Teddy Bears -
Sensory and Sleep
https://www.saltoftheearthweightedgear.com
Lakeshore (lego-type) Play People with Differing Abilities
https://www.lakeshorelearning.com/
Six vinyl dolls, all under six inches tall, diverse in ethnicity, age and gender with adaptive equipment (Guide Dog, Harness and Cane, Protective Helmet, Wheelchair, Leg Braces, Forearm Crutches,Hearing Aids, Eyeglasses, Walker & Accessory Bag).
Beyond Play Ethnic dolls & disability doll accessories
https://www.beyondplay.com/ITEMS/D899.HTM
Wheelchair, Seeing Eye Dog & Cane, Walker, Leg Braces, Crutches, Doctor Outfit Lab Coat, Vinyl Glasses, Dark Glasses, Hearing Aids
Available in the UK through Bright and Early (with dolls reflecting specific faith communities)
https://www.articlesoffaith.co.uk/index_files/Page510.htm
Shadow Buddies
Doll friends and teaching tools for treatment and awareness
https://www.shadowbuddies.org
Buddies are 12 inch 10 oz. doll with a brightly colored hospital gown.
Burn Buddy, Cerebral Palsy/Pump Buddy, Day Surgery Buddy, Diabetic Buddy, Dialysis Buddy, Down Syndrome Buddy, Guardian Angel Buddy, Heart Buddy, HIV/AIDS Buddy, Identification (ID) Buddy, Liver Transplant Buddy, Lung Transplant Buddy, NFL Tony Gonzalez Buddy, Oncology Buddy, Orthopedic Buddy, Ostomy Buddy, Port-A-Cath Buddy, Pre-Op Buddy, Respitory Buddy, Seizure Buddy, Senior Buddy, Sickle Cell Buddy, Survivor Buddy (Breast Cancer), Vision Buddy
AbleData Links -
Dolls
https://www.abledata.com/
You Should Also Read:
Advocating in Multicultural Communities
Perfection and Gift Giving
Bilingual Children with Down Syndrome


Related Articles
Editor's Picks Articles
Top Ten Articles
Previous Features
Site Map



Follow @DownSynAdvocacy
Tweet





Content copyright © 2022 by Pamela Wilson. All rights reserved.
This content was written by Pamela Wilson. If you wish to use this content in any manner, you need written permission. Contact Pamela Wilson for details.