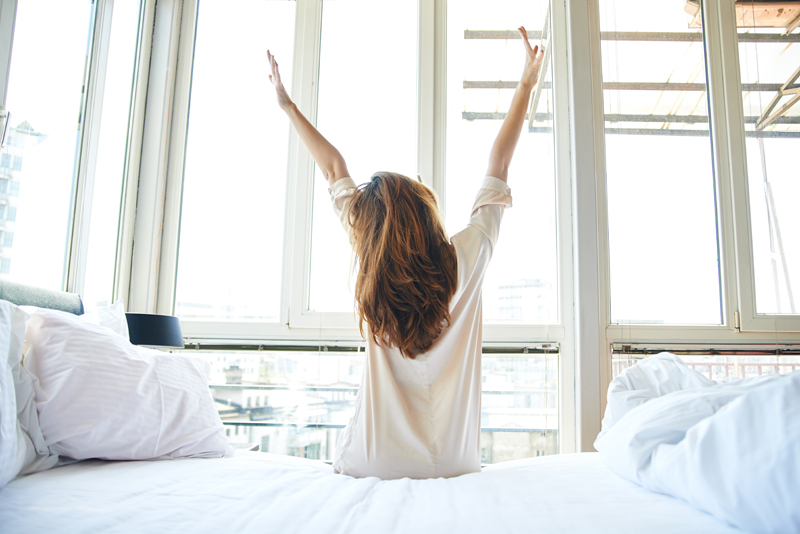 After I'd read the leading sentence to my latest news article for the 15th time, I realized something. In order to be a writer you've got to be able to tolerate repetition. I'm sure some writers can come up with a great lead sentence—or the hook as it's sometimes called—on the first try. But my guess is that most of us have to work at it. That's why we're advised to write what we like to read.

According to Mack R. Douglas, it's not only writers who need tenacity. Anyone interested in success should be aware of the power and necessity of repetition. "How do we learn?" asks Douglas in his book Making a Habit of Success. "By repetition."

In fact you'd be hard pressed to pick up a self help book on any subject that doesn't extol the virtues of affirmations. Affirmations are positive phrases we repeat to ourselves over and over. "Affirmations are a powerful way to shift your thinking and move to a positive state of mind," writes Andrea Molloy in Stop Living Your Job, Start Living Your Life.

Across the board experts believe that repeating affirmations is good for you. However exactly how they work is still a mystery.

"The mechanism of affirmations is not entirely understood," writes Dr. Hamilton Beazley in No Regrets: A Ten Step Program for Living in the Present and Leaving the Past Behind. "Apparently often repeated affirmations are received by our unconscious mind as fact rather than fantasy, which leads it to conclude that what we want to happen has already happened."

Steve Chandler in 100 Ways to Motivate Yourself and Change Your Life Forever says "Your subconscious mind doesn't distinguish between what is real and what you imagine."

"What accounts for it," explains Dr. Don Greene in his book Fight Your Fear and Win, "is the mechanism of the mind. Whatever words issue from the left brain, whatever images arise from the right brain all take root in the subconscious, which hasn't the analytical capability to pass any judgments or what it receives…It can't distinguish reality from what's merely imagined."

It takes time to get your inner world in order. So just like writers who should write what they like to read, those who want to train their subconscious for success should choose affirmations that they enjoy repeating over and over again.

My first affirmation "All things work together for good for them that love God," came from the Bible, my first self help book. Eighteen years later I still use it because it helps to remind me that no matter how chaotic things appear to be in the end, good always happens.




Related Articles
Editor's Picks Articles
Top Ten Articles
Previous Features
Site Map





Content copyright © 2022 by Leah Mullen. All rights reserved.
This content was written by Leah Mullen. If you wish to use this content in any manner, you need written permission. Contact Leah Mullen for details.