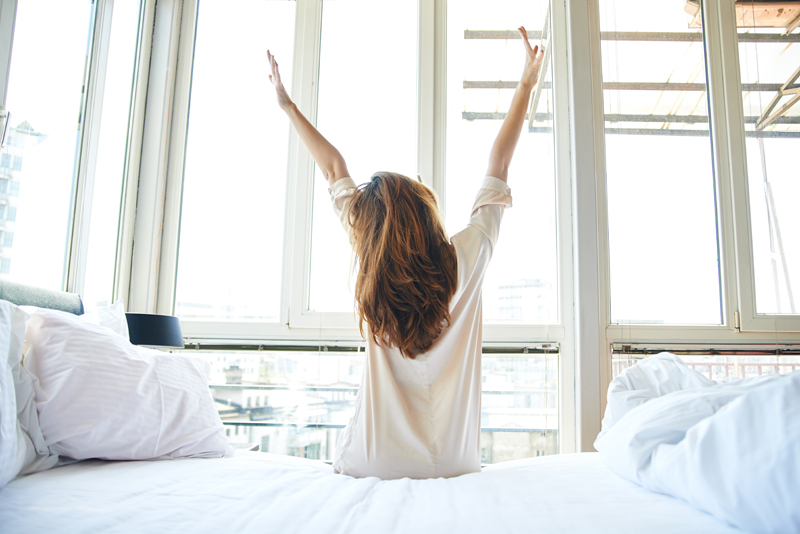 In your chosen field, whatever that may be, there are those who have risen to the top. Award winning teachers and marketing professionals, amazingly successful sales people, celebrity professors etc. Find out who is considered royalty in your desired profession, then learn all you can about their lives.

With the internet this research should be a breeze. Most likely if someone is the best in their field either someone has written about them or they've written about themselves. Like grant writer extraordinaire, Robert Lefferts once wrote "Success is not self evident: It must be communicated." So you should be able to discover who the leaders are by simply going on line.

Once you've identified your role models read interviews they've granted and books written about or by them. Like Debra Ginsberg's memoir Waiting: The True Confessions of a Waitress. In this work Ginsberg exposes the downside of working in the food service industry while also listing the many pluses such as the freedom and tips. Or perhaps check out Pete Jordan's Dishwasher: One Man's Quest to Wash Dishes in All Fifty States. Jordan drifted from job to job until he found dishwashing, which he refers to as "fun."

I mention Ginsberg and Jordan—perhaps two unlikely champions—because as you are looking for leaders you don't have to stay within one category. There are rock stars in every type of job you can imagine. Find them and use their careers for your own edification.

A few years ago when I was a clerk with an insurance company, I had a friend who was also a clerk but on a higher level who idolized two of the biggest proponents of entrepreneurship—mogul Donald Trump and Robert T. Kiyosaki of Rich Dad, Poor Dad fame. When last I checked in my friend was still working with the insurance company **and** he owned several properties.

That's an important thing to keep in mind as you follow the leaders, don't become a slave to their particular paradigm. Instead tailor what you learn to meet your own needs. Jazz great John Birks "Dizzy" Gillespie was influenced by Roy Eldridge and Louis Armstrong. Later Gillespie went on to be one of the originators of bebop and modern jazz. First you may emulate, but don't remain a mimic. Establish your individuality and move to another level.

These role models you choose don't have to be physically alive. I recently interviewed two African American super business executives who said that draw inspiration from the legacy of baseball icon, Jackie Robinson. And the role model can be younger than you. In 2005, when I saw the then 20 year old millionaire, Farrah Gray, being interviewed by Tavis Smiley, I put his book Reallionaire: Nine Steps to Becoming Rich from the Inside Out on my reading list.

As you're selecting your heroes and heroines I offer one word of caution. It's easy to become discontented when you're reading stories of success if you're not where you'd like to be at the moment. For years I had a hard time reading Black Enterprise because I was unhappy with my own journey. Now I know that the super successful aren't so very different from me. Georg Christoph Lichtenberg, a pioneering 18th century scientist, put it best when he said "in each of us, there is a little of all of us."




Related Articles
Editor's Picks Articles
Top Ten Articles
Previous Features
Site Map





Content copyright © 2023 by Leah Mullen. All rights reserved.
This content was written by Leah Mullen. If you wish to use this content in any manner, you need written permission. Contact Leah Mullen for details.