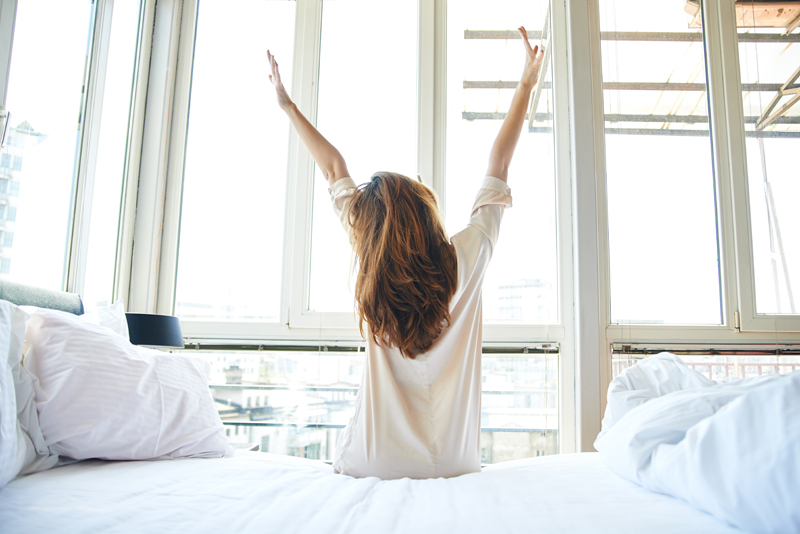 California based therapist and short story writer, Anjuelle Floyd, who recently released her new book, Keeper of Secrets...Translations of an Incident, says the central lesson in the process of creating art and in living life is that the search for "perfection" is a wild goose chase.

In this third installment of our talk with Anjuelle, she shares with us methods of self discovery through our dreams and art.

BELLA: Tell us about your dream work. What can we learn from our dreams?

ANJUELLE: When practicing therapy I had my clients bring in a dream each week which they wrote down on entering session. They then did a drawing. This took about 10-15 minutes. Oftentimes I would do a drawing as they did theirs. They then entered into our discussion of what was on their mind.

In 9 out of 10 cases, clients each week during our conversation said or realized something that reverberated back to the dream they had written, which oftentimes they had not divulged to me. And in many cases, the drawing reflected aspects of both their dream and the dream's connection to their waking life.

The amazing thing is that I did not have to point out these connections. The clients in their wisdom made them on their own.

What's important to remember or know about dream work is that there is immense power in just knowing that someone outside of you wants to hear your dreams. The act of listening aids the dreamer in not only recalling and telling their dream, but remembering aspects they had forgotten or would have otherwise in not reciting, have never noticed.

Carl Jung says two things that I always offer up to clients and individuals I'm addressing on the subject of relationships—those with one's own self and others.
These statements are:

(1) "Nothing effects children any more than the unlived lives of their parents."

(2) "Dreams serve both a compensatory and complimentary effect to our
waking/daytime lives."

These two statements are tightly connected. Nothing influences us more than the unlived dreams of our parents and those with whom we are closely associated. True happiness and peace comes from listening to our dreams, allowing them to guide us in making day-to-day decisions. Dreams tell us, shed light on--underscore what we are ignoring in the daily round of the busy-ness of carrying out our responsibilities that if we don't attend to we will not be able to continue to maintain our responsibilities. In other words, dreams allow us to achieve the goals of our lives, both in the areas of play AND work.

BELLA: I see from your website that you give talks about how to use writing for self-discovery. Can you give readers one tip on how to do this?

ANJUELLE: The easiest way is to do morning pages, like Julia Cameron describes and instructs in her book, The Artist's Way. On awakening in the morning you write a minimum of three pages never stopping to edit, basically keeping your hand moving and not thinking. Morning pages is a way to directly tap into the unconscious. Studying and engaging our own unconscious through writing in this way—without thinking, not unlike painting without thinking or direction—are ways of accessing the source of our who we really are, the essence of who we are beyond, and beneath our thoughts and feelings.

Another way of using writing as a way to healing—healing as in the sense of again getting to the root of our thoughts—is to simply write stories. Write what comes into your mind regarding a story you want to tell, or better yet, serving as transcriber or stenographer of the tale the universe sends through you.

Again you must suspend judgment, as in Vipassana (Buddhist meditation) or as if in prayer. In this way, not unlike with morning pages and process painting which I will address later, the act of writing becomes a sort of spiritual work, something to which we surrender, a process of resisting the ego's desire to control and make perfect. For in very act of writing what is being dictated through our senses we surrender to life, that which lives beyond and above us. And in so doing we expand our consciousness AND strengthen our ability to trust and have faith.

The ultimate joy in doing all of this, the great discovery is that perfection or the seeking of perfection is the true enemy of good. If we keep writing and we keep painting against the loud voices that tell us, "This is horrible! What are you doing? Don't mess it up!" we learn to trust our gut not only when at the easel or when facing the blank page, but out in life when at the grocery store and purchasing food, or shopping for a car, on a date, when praying, when breathing when trying to decide whether to turn right or left as we search for the friend's house where a party is being held.

Within us, we have all we need to survive. All we need to do is listen and honor the voice emerging from our hearts.

***

Next week we'll talk to Anjuelle about process painting and the secrets to having a happy family, so stay tuned. In the meantime for more information visit Anjuelle's weekly blog: www.artistspassion.com. Or visit her website: www.anjuellefloyd.com. Those interested in seeing what books Anjuelle likes to read can browse her bookshelf at shelfari.com.

You Should Also Read:
Anjuelle's weekly blog
Anjuelle Floyd online


Related Articles
Editor's Picks Articles
Top Ten Articles
Previous Features
Site Map





Content copyright © 2022 by Leah Mullen. All rights reserved.
This content was written by Leah Mullen. If you wish to use this content in any manner, you need written permission. Contact Leah Mullen for details.