Tap Into the Wonders of Your Imagination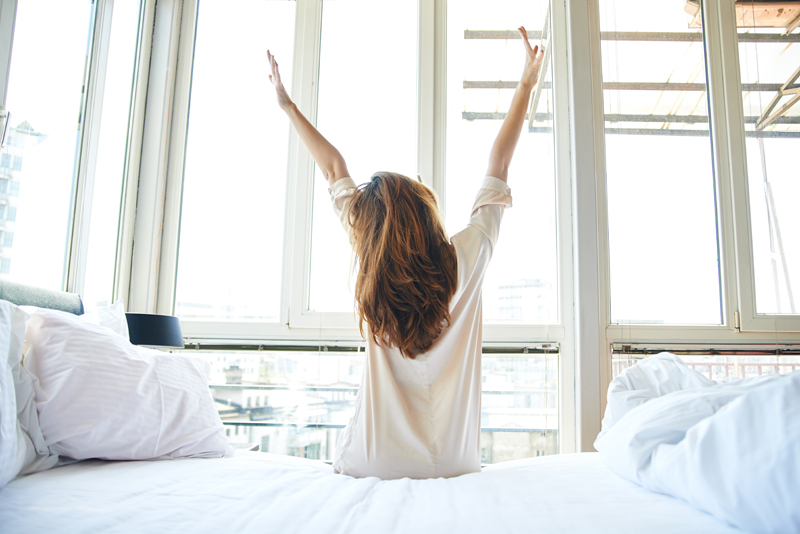 Last week, California based family therapist and short story writer, Anjuelle Floyd shared with Bella her views on using writing for self-discovery. This week we're talking to Anjuelle, who recently released a new book Keeper of Secrets...Translations of an Incident, about another aspect of her work—process painting.

BELA: What is process painting?

ANJUELLE: Process painting is a process of creating paintings wherein you paint what you feel. You don't worry about how the painting looks. You let your emotions guide your hands holding the brush. The goal is to eliminate thinking and go with your passion. It lays the foundation for following one's bliss in life.

It's also another way of accessing the unconscious. I worked on my first book, which is a trilogy, for nearly 5 years. Then after painting twice weekly for a year I wrote my second book in two weeks.

Since that time I've done painting retreats with my teacher, Chris Zydel, under whom I've studied for nearly a decade. The retreats are great because they provide time for you to sink into the process and do several paintings. On my last retreat I discovered how my mind was working to trick me into not trusting my heart. It's important for a writer to trust the story, the words that your heart gives you in the first draft of a story. Without that first draft, no matter how messy, you have nothing.

Process painting teaches you how to live the process of your life in ALL aspects of your life, marriage, work, raising children, friendships, family, AND to get out of rat race of self-editing, self-censuring—to just be who your are. It also teaches non-judgment.

Criticism is overrated in America. These voices cry out when we are about to make an important self-discovery. Painting is a wonderful way of receiving these revelations.

It's interesting to note that Carl Jung kept no notes on clients, only their drawings. Drawings, like the dreams of our stories evolve. Every time we see them or re-read them, we see something different, provides wider and broader perspective on ourselves and ourselves in the context of our lives. We learn more by observing what's working and focusing on that than trying to pick it apart.

BELLA: What's the secret to creating a happy family?

Having accomplished my personal goals as defined by my passion, but doing it in a way that brings me closer to my family, not in a manner that tears me from my family or strains our relationships.

An astrologer told me nearly eight years ago that I was writing for my daughters. My first reaction was, "Yes, I'm working to make some money for them." Well anyone that knows anything about the publishing business knows very few people make a lot of money by writing. We do it because it's our passion, we as writers write because it's our obsession. We're compelled to. If we don't write we go crazy and make life difficult for all those around us.

What I now realize with my book in print, and my children having watched me do this, is that I've given them a living example of what it means to follow your dreams, how to stick with something and see it through. This is important for all children, but especially girls. I think that more daughters and sons need to realize that you can have both--most likely not at the same time, but with patience and perseverance, you can accomplish your passion and remain loyal and responsible to those you love.

It's great to have fans that love your work and anticipate your next book. But you cannot nor should you expect them to be your family. It's unfair to them and to you, the artist.

My motto is: "Imagination is the key to freedom. The artist's job is to cultivate and nurture imagination in others." This is what I seek to do with my writing and my painting.

BELLA: How do you gauge or define success in your field? Said another way, how do you know when you've helped a family?

I know I've helped another family when I've become an example with my own family. Said another way—if I may borrow the phrase—I believe I assist families when I show charity to my own family and display the behavior I think every family and its members should strive to accomplish with their relations.

I try to involve my children in every aspect of my life, particularly my publishing.

The idea for me to read at Shakespeare & Co. Bookstore arose from the fact that I would be traveling to Spain to join my college age daughter in returning home after studying abroad for the summer. It became a working vacation allowing me write off, tax-wise, some parts of the trip. Because I had not traveled with my 8 year-old who last year in 2nd grade wrote as one of her spelling sentences, "My Mommy travels a lot," I decided she would join me. My 9th grader accompanied me last summer to a writing conference in England, where I presented my paper.

And of course my family attended graduation where I received my MFA in Creative Writing. My two oldest daughters were present nearly 16 years ago, much younger in ages, when I received my MA in Psychology. My daughters, all three have seen me in school. They've seen me stay up all night—they go to bed and I'm typing at the computer in our study and they awake to find me still there before my husband or I take them to school. My daughter in college has no qualms about staying up to study or write papers. She's a history major and along with wanting to attend law school, she has dreams of writing and directing movies.

As a family we discuss our hopes, dreams, and wishes. I share with them my concerns for my career and listen to theirs about what is presently occurring in their lives and their desires for the future.

BELLA: Has your life changed since you became a published author?

Yes. Definitely.

It's very exciting and some part of me still can't believe I've accomplished the first part of my goal, which is to become a published writer. The second part of that goal is to develop a loyal readership that looks forward to reading my books. So for that I feel extremely thankful and grateful. Life is good.

On another level I've reached a challenging part of my mission—that of balancing the artistry of my writing and staying connected with my muse AND becoming a businesswoman.

BELLA: What are 3 books everyone should read?

Black Boy: American Hunger by Richard Wright

A Sin of Color by Sunetra Gupta

An Intimation of Things Distant: The Collected Fiction of Nella Larsen Charles R. Larson (editor)

BELLA: This concludes the interview. Thank you Anjuelle for sharing your story.

Please note that since we started this Q and A with Anjuelle, she's been named the African American Literature Editor for Bellaonline! For more information visit Anjuelle's weekly blog: www.artistspassion.com. Or visit her website: www.anjuellefloyd.com. Those interested in seeing what books Anjuelle likes to read can browse her bookshelf at shelfari.com.



Related Articles
Editor's Picks Articles
Top Ten Articles
Previous Features
Site Map





Content copyright © 2022 by Leah Mullen. All rights reserved.
This content was written by Leah Mullen. If you wish to use this content in any manner, you need written permission. Contact Leah Mullen for details.