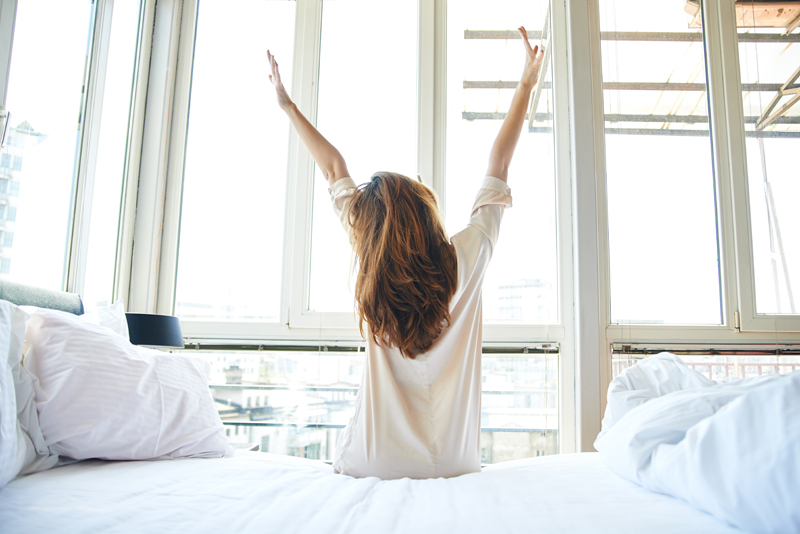 It's been close to ten years since I interviewed an incredible woman named Leila Danette Smalls for a publication called Sisters in Motion. At the time Leila was 88 years old and described herself as a "late bloomer" since she did not embark on her life's work until she was in her late fifties. The former schoolteacher turned actress/spiritual adviser didn't seem to lament lost time or mourn the past, though. In fact, at the time I'd interviewed her she'd recently conducted a workshop on "How to Live in the Moment" as part of a seminar called Exploring the Journey.

Speaking to Leila about her work was a fascinating experience. As I scribbled notes onto my pad, I tried to figure out who was president in 1909 when Leila was born. I listened to her voice, which is slightly deep as she chose carefully enunciated words tinged with a slight southern accent, and I still couldn't remember. We were sitting in her cozy studio apartment in Midtown Manhattan. Her white hair and lightly lined face which gave her the appearance of a wise grandparent, and I marveled at the fact that this lively woman is just about a decade shy of having lived for a century-- and she was still working.

Theodore Roosevelt! The name suddenly emerged from the buried memories of my seventh grade history class. Teddy Roosevelt was president when Leila made her entrance into the world, the daughter of Leila Joplin and Daniel Madison in Jacksonville, Fl. It's been a very long time since those days in Jacksonville where as a child Leila used to recite poetry as part of the Baptist Young People's Union every Sunday. She remembers fondly reciting the poetry of Paul Lawrence Dunbar. These early performances would set the stage for a career that would take flight almost 50 years later.

Leila's own life journey took her from her hometown in Florida to a 25-year teaching career in Baltimore and Washington D.C. During this time, Leila studied at Morgan State, Howard University, Catholic University and other schools. Though Leila trained extensively in the field of education earning a BA from Morgan State and an MA from Catholic University, her first love was always the theatre.

"Ah ha ha," Leila chuckled before she explained why she chose the teaching profession and how she eventually made the transition to Broadway. "I didn't go into acting, I found it late in life" she states. "I always had the desire…as I became more economically responsible, the career as an actress grew further away…I was prepared to make my living in another profession, so, I became a teacher."

Teaching is what she called "an economic necessity," but she kept her dreams of becoming an actress alive. In the sixties she began studying acting at the Arena Stage, a theatre company in Washington D.C. At the time Leila describes a city that was experiencing unrest after the assassination of Dr. Martin Luther King, Jr.

"The Arena Stage came out into the community to see if they could sooth the way, and I took one of the classes. One of them was being taught by the director of The Great White Hope, the original presentation that was made in Washington, D.C."

The director's name was Edwin Sherin. He asked her why she was not auditioning for the play. Leila answered that the idea of making a career as an actress had been put on the backburner but she added that she was still interested. A few weeks later Sherin called saying he had a small role for her. "Of course I broke all speed records getting there," she said with a smile.

A few years later Leila made her professional debut on Broadway in The Great White Hope at the tender age of 60. The Great White Hope was based on the life story of Jack Johnson, the first black heavy weight boxer to be the world champion, and starred James Earl Jones as Johnson. Leila played a friend of Johnson's mother. That was in 1969, after that Leila has performed in all three versions of The Great White Hope and worked in television as well as theatre.

Leila was married once when she was in her twenties, but her husband died in 1929 and she never had any children. Nevertheless, Leila was enjoying her life and her second career. She lived alone in a Manhattan studio that housed an array of people who were in some way also connected to the entertainment field. Her balcony overlooked an enclosed swimming pool that belonged to the complex.

Right inside the balcony, capturing the sunlight of the beautiful spring day, was her alter. Since her early days in the Baptist church, Leila has always been a spiritual person. However in the early seventies, a few years after making her way to Broadway, Leila was to discover another side of spirituality.

"The spiritual side of me began developing about 25 years ago," she said. "I've always been spiritual. I was raised in a very religious family, which did not answer my personal questions." Then around 1972, Leila met Baba Muktamandi who taught her Sidha Yoga, and her spiritual development was given a "jump start."

Leila then taught others Sidha Yoga, which involves the practice of meditation. Is this a conflict I wondered considering her Christian upbringing. "I didn't feel a need to abandon it [Christianity], she responded. "I just needed to enrich it…In organized religion the feeding is from the outside. Now I get my feeding from the inside."

Her acting and her spiritual work complimented each other. She said that she does her spiritual work when she gives life to the characters she portrays. "In order to do the work of being an actress, you have to rely on spirit," she said.

Of course, I couldn't walk away from an interview with someone like Leila without asking her what the secret is to living a long, healthy, fruitful life. She told me three things. "The tribal people of the world believe that there are three things that everyone should do to be a good person," she said. "First, everyone should pray everyday. Second, everyone should give gratitude everyday. And third, everyone should perform a service for someone or something every day."




Related Articles
Editor's Picks Articles
Top Ten Articles
Previous Features
Site Map





Content copyright © 2022 by Leah Mullen. All rights reserved.
This content was written by Leah Mullen. If you wish to use this content in any manner, you need written permission. Contact Leah Mullen for details.