Sweet & Sour Chicken Soup (Kaeng Som Gai Wan)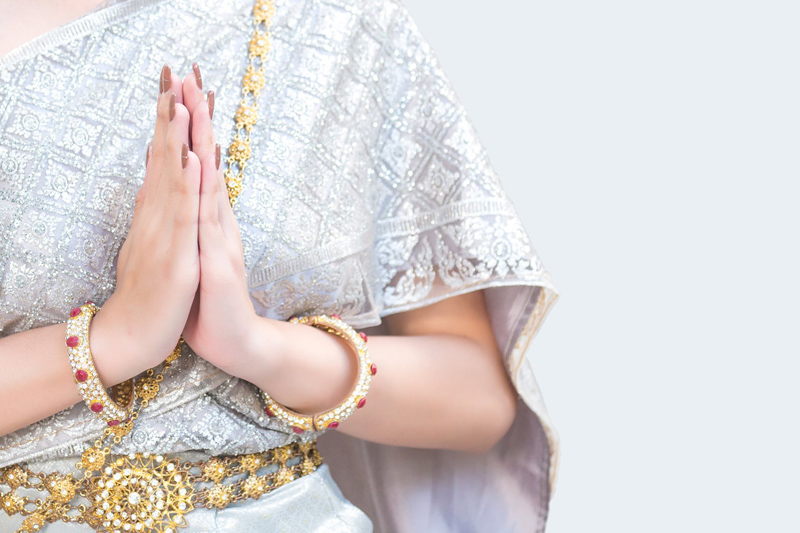 I learned this recipe back in 1995 or 1996 from Muoi Khuntilanont and her husband the late Col Ian Philpott-Khuntilanont of Korat (Ubon Ratchishima)in Northeast Thailand. This is typical of the lovely food of this area of Isaan. The dishes share many commonalities with the Laos people. At one time Isaan and Laos were one country. Even the language today is still much the same and differs from Thai spoken in Bangkok.

On our last trip to Thailand, almost two years ago, we tried to relocate Muoi but had no luck. Perhaps she is living with one of their children. I learned so much from both of these amazing Thai-friends of their culture and cuisine.

This is a variant of Kaeng Som, which is a popular fish soup. Keang Som is quite sour, and this dish has been given a degree of sweetness in keeping with making it from chicken.

If you can't find krachai (lesser ginger) then use ordinary ginger. Often Thai markets will carry this rhizome frozen from Thailand. It is also known as Chinese Keys.

Ingredients about one and a half pounds of chicken, skinned, filleted, and cut into bite sized pieces.

Ingredients

4 cups of fat free, low sodium chicken stock
3 tablespoons of sesame oil (can be reduced to eliminate some fat)
1 tablespoon ginger, freshly ground
3 tablespoons of chopped garlic
3 tablespoons of chopped shallots
3 tablespoons krachai (lesser ginger), thinly sliced
3 tablespoons of mixed red and green prik chi fa (Thai Dragon Chiles), thinly sliced or julienned.
1 teaspoon kapi (shrimp paste)
1/4 cup fish sauce
1/4 cup tamarind juice
1-2 tablespoons of palm sugar (to taste)
2 cups of very coarsely chopped green vegetables
1 cup of pineapple chunks (preferably fresh, not tinned)

method

prepare the chicken and then add three tablespoons of sesame oil and one tablespoon of freshly ground ginger, mix, and leave to marinade for one hour.
Heat a wok, and then stir fry the chicken in the marinade until it just starts to change colour.

Heat the stock to simmering point, and add all the ingredients except the chicken and pineapple, and return it to the boil.
Add the chicken and the marinade and simmer until the chicken is cooked through. Add the pineapple, bring to the boil and then serve.

This dish can be eaten as a soup course, but as I have remarked before in Thailand soups are normally eaten with the other dishes of the dinner, rather than before them. Therefore you should use a slotted spoon to remove the chicken and serve it in individual bowls to the diners, the soup liquor is then placed in a large serving bowl, from where they can help themselves (you can use a fire pot or fondue cooker to keep it hot if you wish).
Note that this can also be prepared as a stir fry still dish (whence it becomes Pad Som Gai Wan) by simply omitting the chicken stock. (If it is a little dry, then add a couple of tablespoons of stock to the wok). Dry curries sans coconut milk are common in Isaan.





Related Articles
Editor's Picks Articles
Top Ten Articles
Previous Features
Site Map





Content copyright © 2022 by Mary-Anne Durkee. All rights reserved.
This content was written by Mary-Anne Durkee. If you wish to use this content in any manner, you need written permission. Contact Mary-Anne Durkee for details.