Chile Paste (Nam Phrik Pao)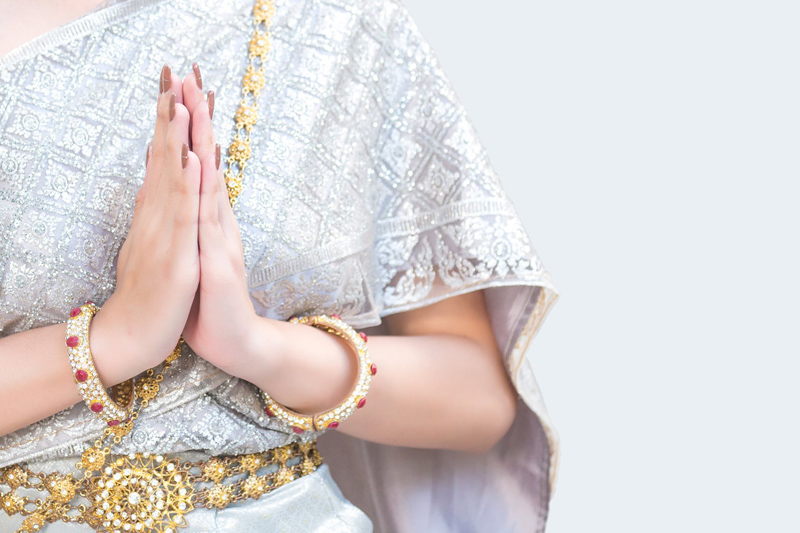 This a favourite condiment as well as a flavour giving ingredient for soups, stir-fried dishes, noodles, rice, dipping sauces, and even as a salad dressing. The flavour is addictive and you will find yourself spreading it on a piece of toast or crackers. It is amazing on the crispy fried sticky rice crackers used for Miang Kam.

Nam Phrik Pao

2 cups shallots, thinly cut (about 12-14 shallots of medium size)
1 1/2 cups garlic, sliced (40-60 cloves)
1 cup peanut oil
30-40 (3/4 cup to 1 cup) dried Thai red chiles* (I have used fresh, but dry has best taste)
Few grinds of sea salt
2/3 cup dried shrimp
2 tablespoons kapi (shrimp paste)
2-3 tablespoon tamarind paste mixed in 1 tab hot water
2 tablesoons fish sauce (nam pla)**
1/3 to 1/2 cup date palm sugar
2 1/2 to 3 tablespoon water

* I love the roasted-smoked Thai chiles that are a dark brown-red colour, but can be difficult to find in the US. The flavour is amazing. If you are in Chiang Mai these can be found in the back side of Warrarut Market. They are from the Hill-tribes and wonderful. We buy several kilo on eah of our trips to share with family and friends.

** Please use Golden Boy or top quality Thai fish Sauce

Required equipment:

Coffee grinder/spice grinder
Large Mortar Pestle

Method:

Prep shallots and garlic the day before, keep them separate in the drying step, as you will cook separately.

If the weather is hot sun-dry them or place in dehydrator. (I use an American Harvester inexpensive dehydrator). You also can spread them out on a cookie sheet and place in 135 Deg F oven keeping the door ajar. Be sure and check regularly as you don't want them to become crisp - just dry.

Heat oil in wok, add shallots fry on medium heat stirring occasionally as you only want them to be a golden brown. If they burn it will become bitter and have a dreadful taste. Using "spider" or skimmer remove the fried shallots from the oil and reserve. Now add the garlic and proceed to fry until lightly golden, skim and reserve.

The oil will be used latter.

If you are NOT using roasted chiles-proceed: Open window, as you need some cross ventilation to avoid the chile-choking-sneezing-cough attack. In a heavy skillet place the chiles, add a few grinds of salt to help dissipate the choking chile fumes, stir the roasting chiles and roast until a dark red-brown.

Remove and reserve.

Wipe pan with paper towel, now add the dried shrimp and roast until lightly browned.

Remove and reserve.

Allow the chiles and shrimp to cool prior to grinding in a coffee grinder.

Obviously do not use your coffee grinder-you should have a coffee grinder reserved for spice grinding. Pulse the grinder until the chiles and shrimp become a fine powder.

Sit aside.

Allow the shrimp and chiles to cool.

Grind separately in coffee grinder.

Sit aside.

You now need to roast the kapi/shrimp paste to develop the flavour and dissipate some of the odor. Remember to keep that window open as kapi is very "aromatic". Kapi has a very strong smell until roasted. Place the kapi on a triple layer of tin foil. Preheat toaster oven and place this foil packet in the toaster oven until fragrant-do not burn.

Place ground shrimp in the mortar and pound with pestle until thoroughly reduced. My husband is very good at this pounding. They say it helps relieve tensions.

Repeat with the chiles doing the same.

Place together in bowl or large cup together and blend.

Cut cooled kapi/shrimp paste into small bits. Place half of each into the mortar pound together until thoroughly blended and the same consistency, keep adding some of each to incorporate all the kai/shrimp paste, ground roasted chiles and dried shrimp. Keep pounding!

These steps can be done in a food processor but the taste and texture will not be as good as hand pounded which releases flavours and oils that don't occur in food processor.

Combine the fish sauce, water, and date palm sugar until a smooth paste.


Reheat wok with remaining oil from frying shallots and garlic over medium heat.

Add the chile-shrimp-kapi mixture and fry until fragrant, then add the fish sauce-water-date palm sugar mixture. Reduce heat to low and simply roast the mixture until a dark reddish-brown, stirring often. The mixture will be quite thick, but if too thick add hot water as required a teaspoon at a time and blending together.

Now when the desired consistency is obtained, taste and adjust the hot-sweet-sour taste-it should be sweet but still very hot and spicey. You can add more sugar or tamarind or chiles as your taste desires.

Place in clean jar and keep in refrigerator for several months.

Yield: 1 quart or 2 pints.

This makes an awesome gift for a Thai food lover.





Related Articles
Editor's Picks Articles
Top Ten Articles
Previous Features
Site Map





Content copyright © 2023 by Mary-Anne Durkee. All rights reserved.
This content was written by Mary-Anne Durkee. If you wish to use this content in any manner, you need written permission. Contact Mary-Anne Durkee for details.