Houston Author Says Women Can Have it All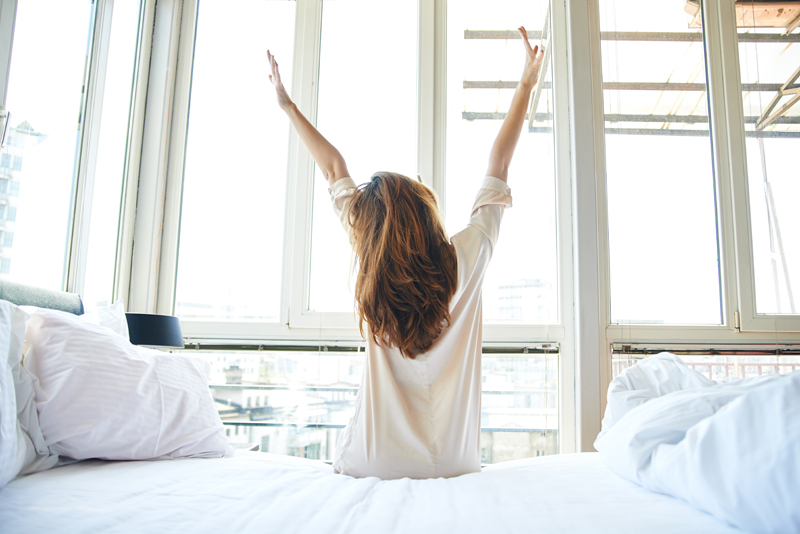 After hearing friends talk about focusing exclusively on careers at the expense of pursuing serious relationships, Rhonda Jackson Joseph decided she'd write a book about it. The novel, Call It What You Want, is the romantic tale of two ambitious professionals, Cee Cee and Tonzell, who believe they are simply having a casual fling—that is until one day they realize they're in love. The novel was released by Tea and a Tome Publishing earlier this year.

"So many times we say we're too busy and we pass up opportunities to be with someone special," explained Rhonda in a recent telephone interview from Houston. "Instead we choose material gain when we can have both."

Rhonda, who is married with four children, readily admits that having both does present a challenge. In fact Rhonda has been juggling family and career responsibilities for years. She started off in the banking industry, then after the birth of her first child, she became a homemaker. That's when she decided to turn her life long love of writing into a career. "I always saw writing as a job, just never my job," she said.

Call it What You Want was initially slated for a major publishing house. Rhonda, who has been writing since she was 12, sent the work out to different houses and agents only to have the story returned over and over again. This went on for almost six years.

During this time Rhonda learned something important: when pursuing a dream while raising a family, patience is more than a virtue, it's indispensable. "With writing," she says "We wait so long to get approval. Even if no one is on your bandwagon, you still have to keep going." After accepting this lesson, she transformed the project into a self-publishing venture.

The day I caught up with Rhonda she was in between appointments and running errands which is usual for the busy mom whose life reads like a page out of Ann Crittenden's book If You've Raised Kids You Can Manage Anything: Leadership Begins at Home.

This is a typical morning for Rhonda. "I get all four children up and take the potty training two-year-old to the bathroom…the ten month old gets a cup of milk while I get my eldest son and daughter ready for school. All this time I'm also diffusing any emergencies that might be caused by the two-year-old (for example her undressing the baby after I've already dressed her, her taking the 13 year old's school ID card etc."

After the two eldest children are off to school, Rhonda fixes breakfast for the babies, while trying to squeeze in some work. "Throughout the morning, I make phone calls, do some writing, check out promotional opportunities. At midday I lay the children down for a nap and do some house cleaning and dinner preparations. On a good day I also cook dinner at that time."

Whew! And that's just half of the day. The rest of the day is filled with pickups, errands, family chats, homework and dozens of other domestic details. Then somehow, someway, Rhonda manages to take advantage of small pockets of free time for writing.

Rhonda says she has a rather organic writing style and rarely works with an outline. "Usually I just let the story unravel. I had to teach myself to get it down when it's fresh." Even if the story doesn't go anywhere and the characters don't have much to say, she never, ever, ever completely abandons a project. Rather all work is saved for possible use at another time.

The hardships faced by a writer/mother/wife/business woman are endless. "Let's see, where do I even begin," Rhonda said chuckling. "Balancing work and family is a challenge because it's hard for everyone to understand that I'm working. They're so focused on the finished product. Regardless if you're self-published or with a major house, you still have to write."

Currently the busy mom is working on several other novels and a screenplay. Her new short story "The Act" is available through Amazon Shorts. Stacey Seay
of The RAWSISTAZ™ Reviewers says the short story highlights "the idea that you can find love at any age and sometimes from the most unexpected places."

When asked why she's chosen to write romance Rhonda said, "because I'm in love with love! I think it's great when you find the person you want to spend the rest of your life with."

For more information email Rhonda at rjacksonjoseph@yahoo.com.

You Should Also Read:
Rhonda Jackson Joseph


Related Articles
Editor's Picks Articles
Top Ten Articles
Previous Features
Site Map





Content copyright © 2023 by Leah Mullen. All rights reserved.
This content was written by Leah Mullen. If you wish to use this content in any manner, you need written permission. Contact Leah Mullen for details.