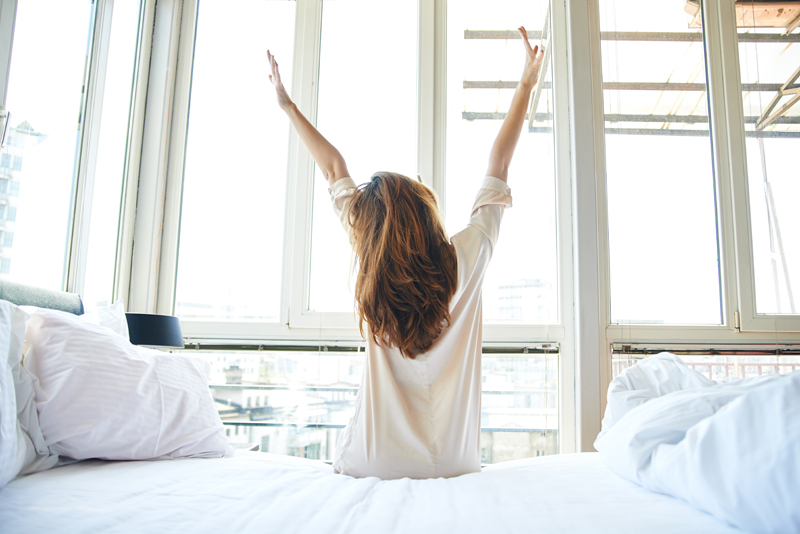 I'm sure there are people out there who have very little distractions. These folks are able to pursue their passions full steam ahead without having to worry about managing multiple careers, children, dishes, school work etc.

Then there's the rest of us who chug along day after day juggling many different elements—our life's work being only one of a dozen things we administer to during the course of one day. And because of our circumstances we don't feel adequate in any of our varied roles.

In fact Annemarie Segaric, a career coach at Segaric.com told AM New York that no one seems to multitask particularly well "because going back and forth between unrelated projects just consumes more mental energy, is never an efficient use of time and just creates a chaotic mind-set."

Here's what was going on while I was writing this particular article. I was outside of the laundromat with my children. We were seated on folding chairs waiting for two loads of clothes to finish washing. While we waited my kids fired questions at me. Since we live in a city, my daughter wanted to talk about the pigeons that were wandering around the street and the sidewalk hunting for scraps of food.

As I talk to her about how many birds I see and the one that I think has the prettiest coloring—one large bird was a collection of black and brown earth tones—I opened up Don Greene's Fight Your Fear and Win: 7 Skills for Performing Your Best Under Pressure—at Work, in Sports, on Stage in search for the section called "Adversity Training."

I read about one sentence before my son, who is reading a homework assignment, asks me what happens when someone is struck by lightening. He wants to know if the skin disappears and only a skeleton is left. I don't know. I tell him that we have to look it up on the internet later on in the day. By now the clothes have finished washing and I've hand written two paragraphs. We load two driers and then take home the clothes we air dry. We have about twenty minutes before we have to go to pick up the clothes we're drying.

During this respite my daughter plays checkers on the computer and my son disappears into his room to catch the end of his favorite show. I get onto the computer to type in what I wrote outside of the laundromat, and I add a paragraphs. I'm happy to see that even while distracted by children and laundry I'm still half way to my daily goal of 400 words.

"Try preparing your taxes with your kids running around the room, or with the television going or someone talking on the phone," suggests Dr. Greene who says that once you've developed a sense of focus, it's good practice performing under less than ideal conditions. "Try finding your center when you're jogging up a steep hill and your legs and lungs are about to give out. Layer on distractions—sights, sounds, and sensations—one by one, until you can sustain your focus despite all of them going on at once. It's a form of adversity training because adversity is the environment in which you'll be called to perform."

Dr. Greene is so right. As my children grow and I master certain things that were new to me a few years ago, I do have more time to write, but as I have a full life there are always, always distractions. There are phone calls, emails, jobs, helping children with homework, art projects, trips to the park, friends, family, internet searches among the other miscellaneous details of my life. And I juggle. Really I have no choice, I must tough it out doing what needs to get done.

In terms multi-tasking, Dr. Greene says that chaos doesn't have to be the result. "Multi-tasking is not, as most people seem to think, the application of your divided attention to many things at once," he writes. "It's not a spray of bird shot. It's just the opposite: It's a rapid shift of your total attention. You concentrate intensely on one thing at a time, but because you shift that concentration so quickly and effortlessly from one thing to another it appears that you're handling them all simultaneously. Multitasking is having a flexibility of total focus. It's sharpshooting."







Related Articles
Editor's Picks Articles
Top Ten Articles
Previous Features
Site Map





Content copyright © 2023 by Leah Mullen. All rights reserved.
This content was written by Leah Mullen. If you wish to use this content in any manner, you need written permission. Contact Leah Mullen for details.