Cataracts and Down Syndrome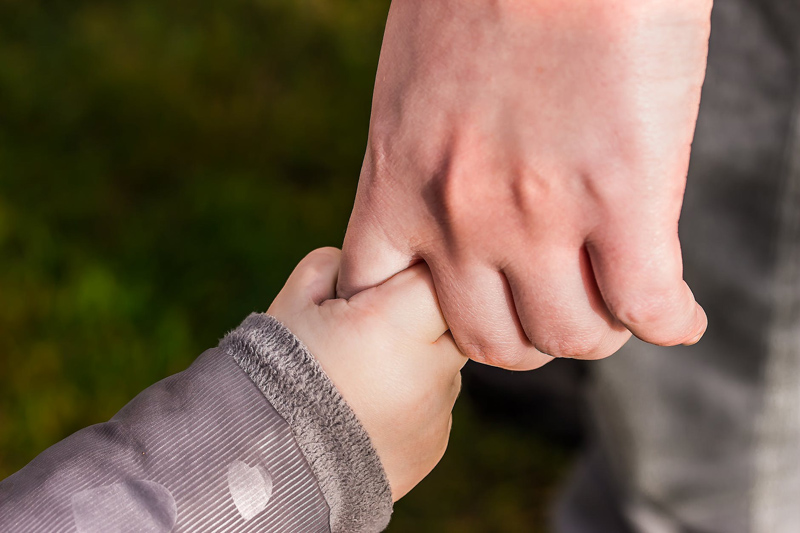 An eye evaluation is recommended before a baby with Down syndrome is six months old because there is a higher incidence of congenital as well as acquired cataracts in children with Down syndrome.
Although any childhood cataract is a more urgent matter than those seen in adults, babies born with a cataract in one or both eyes face significant risk of serious lifelong vision impairment. All babies should have what is known as the 'red reflex' of the eye at birth. It is important that babies have clear enough vision so that their brains learn to translate images. It may be more difficult for children with significant vision problems to learn to speak because they cannot see the mouth movements their parents make when talking.
Dr. Danielle Ledoux at Children's Hospital in Boston urges early detection and treatment of cataracts in infants and children to avoid 'deprivational amblyopia' due to significant congenital cataracts.
Dr. Ledoux also reports that there is also a unique form of cataract in Down syndrome patients found through their research and recommends "every person with Down syndrome, no matter what age, have a complete eye examination if they are starting to show reduced cognitive function, or changes in their normal activities" and yearly eye evaluations whether they show symptoms or not.
Although there is a higher incidence of congenital cataracts in babies with Down syndrome the estimated occurance is less than 2%; about half those children in the 2006 Danish study underwent corrective surgery during childhood, and a third of those had surgery in their first six months.
If your child with Down syndrome has cataracts, statistics don't mean as much as up to date and accurate information, and medical support. Finding other families whose children have had a similar diagnosis can be an excellent source of support and information.
There may be other babies and toddlers in your local or regional Down syndrome support group who wear fabulous baby eyeglasses or who are being treated for other eye problems slightly more common among children with Down syndrome. Eye drops and sunglasses, and accommodations for children with vision problems, may be rare even in Down syndrome and other childhood disability support groups.
You may also connect with other parents and family members through internet support groups like Down with Cataracts at Yahoo, or the public Down Syndrome Discussion Group.
Local families often provide information about their child's specific diagnosis to pediatricians, opthamologists and other eyecare professionals. When in doubt, share what you learn so that other families may benefit from the research and encouragement we have found.
Browse at your local bookstore, public library or online retailer for more information on cataracts in children, like:
Congenital Cataracts (Medical Intelligence Unit)
or children's books like:
Baby Duck and the New Eyeglasses
.
National Down Syndrome Society
Cataracts
Vision Problems in Down Syndrome
https://tinyurl.com/NDSSvsnprblms
Down with Cataracts
https://tinyurl.com/DScataracts
Down Syndrome Yahoo group for families dealing with cataracts
https://health.groups.yahoo.com/group/downwithcataracts/
Eye Problems in Children with Down's Syndrome
UK DSMIG PDF
Down's Syndrome and Early Cataract
https://www.ncbi.nlm.nih.gov/pubmed/16672328
"The frequency of early cataract among children with Down's syndrome is estimated to be 1.4%, with cataracts requiring surgery during childhood being even rarer. In one third of the 29 cases, bilateral cataract was detected in the neonatal period."
Communicating with Individuals having a Vision-Related Disability
https://www.disabilityliving.ca/people-with-disabilities-communicating-with-vision-disability
Caring For Kevin: An Autistic Man, An Exceptional Doctor, A Life Renewed
Behavior, driven by fear and the inability to understand why things are growing darker, can deteriorate further toward what looks like aggression. Rowe, the surgeon, says anyone with a disability or severe mental illness whose mood, anxiety or behavior gets worse should immediately have their vision checked.
https://commonhealth.wbur.org/2013/05/autistic-man-exceptional-surgeon
You Should Also Read:
Wearing Glasses in Early Childhood
Encouraging Late Talking Children
Braille for Children with Vision Impairments


Related Articles
Editor's Picks Articles
Top Ten Articles
Previous Features
Site Map



Follow @DownSynAdvocacy
Tweet





Content copyright © 2022 by Pamela Wilson. All rights reserved.
This content was written by Pamela Wilson. If you wish to use this content in any manner, you need written permission. Contact Pamela Wilson for details.