Build a Bridge to Your Dreams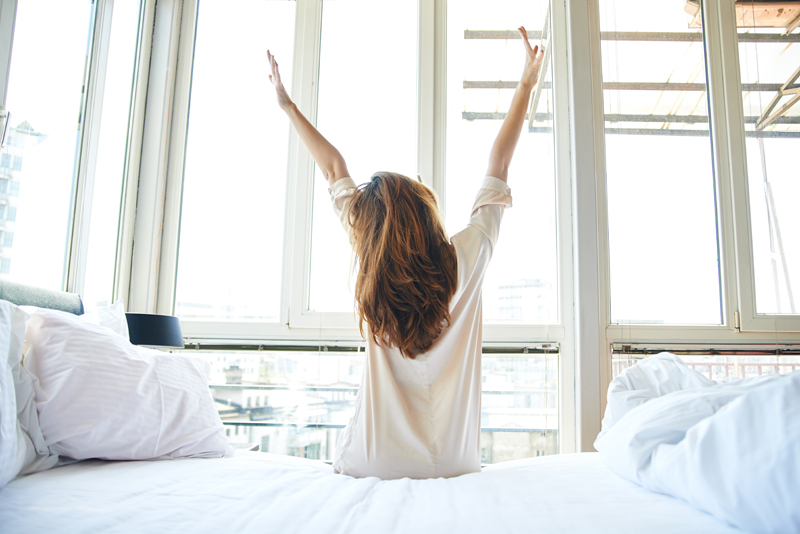 It's not unusual for most of us to wind down during the holiday months of November and December. This is a time for enjoying friends and family and to reflect on the happenings of the previous ten months. But now that 2008 has officially arrived, it's time to get back in the saddle.

This week, Niquenya D. Fulbright, Executive Life Coach, Management Consultant & Motivational Speaker was kind enough to share with us her thoughts on how we can start this New Year off right, by taking steps to turn our dreams into reality.

Life coaching, according to Niquenya, "is much different than counseling, consulting or psychotherapy in that it provides a very personal, individualized approach to looking at where you are right now in life and where you would like to be." The theme of Niquenya's practice is "Building Bridges between Your Dreams & Ultimate Reality."

BELLA: Is structure important when you're working toward your goals? Why or why not?

NIQUENYA: Structure is definitely important when working toward your goals. What I find is that people tend to only see the desired end result when defining their goals. They know what they want but because of the enormity of the dream (goal), they have trouble determining "the how."

The difference between a fantasy and a dream is that you have no control over the outcome over a fantasy but you can plan a dream into reality. Winning the lottery is a fantasy because you have no control over the outcome. Buying that mansion is a dream because you can plan for it to happen.

Planning involves creating the interim steps that will move you closer to realizing your dreams (goals). One of the primary reasons people have so much trouble making their dreams come true is because they get overwhelmed by the bigness of the dream. It seems too far away. By creating a plan, you have a roadmap to take you to your dream.

BELLA: So what specific actions can we take to make our dreams a reality?

NIQUENYA: The most important thing to do is to write it out. As long as your goal is in your head, that is where it will stay. Write it down. Goals should be written using the SMART concept. Your goals are Specific, Measurable, Action-Oriented, Realistic and Time-constrained.

Secondly, figure out what action steps you need to take to arrive at your goal. If your goal is to purchase a new home, then some steps you may need to take are to save $500 per month, check your credit score, contact a realtor, put your current home on the market, schedule site visits of prospective locations, survey the desired neighborhood, etc. Another word for these action steps is objectives.

Next, it is important to realize that big dreams often take a team effort. A great way to institute structure into our lives, regardless of how small or large the intended goal, is to delegate responsibility. Sometimes we simply can not do it all by ourselves.

BELLA: After we've clarified our goals in writing, what else can we do?

NIQUENYA: The secret to achieving success is often in how good of a support group you have built for yourself. Take a look at your action steps and determine which you can do by yourself and which could benefit from someone else's expertise. Passionately share your goal with that person and recruit them to your team. Do not be afraid to ask for help.

People have a genuine desire to help others. There are only two reasons people say no: either they didn't understand what was being asked or you asked too much. If you encounter a no, ask why. Clarify anything that wasn't understood correctly or ask what part of your request they could help out with. You would be surprised by how many willing team members you already have within your reach. Don't forget to include your kids or spouse in the equation.

BELLA: Any other words of advice?

NIQUENYA: Finally, to really get yourself started on the road to reaching your goals, begin each week by creating a W.O.W. This is a term that I borrowed from Marcia Wieder, America's Dream Coach, which means Within One Week. Determine what you could do within one week that will move you closer to your goal and then do it.

Going back to my dream home example, one thing that you could do within one week may be to examine your credit report for items that need to be removed or creditors that need to be addressed. By creating a written plan with SMART goals and action steps (objectives) that can be delegated and implemented each week, you will be well on your way to achieving success.

***

Thank you Niquenya for your words of wisdom! For more information visit Niquenya's website and her blog by following the links below.








You Should Also Read:
Niquenya D. Fulbright
Chicago Life Coach Blog


Related Articles
Editor's Picks Articles
Top Ten Articles
Previous Features
Site Map





Content copyright © 2022 by Leah Mullen. All rights reserved.
This content was written by Leah Mullen. If you wish to use this content in any manner, you need written permission. Contact Leah Mullen for details.