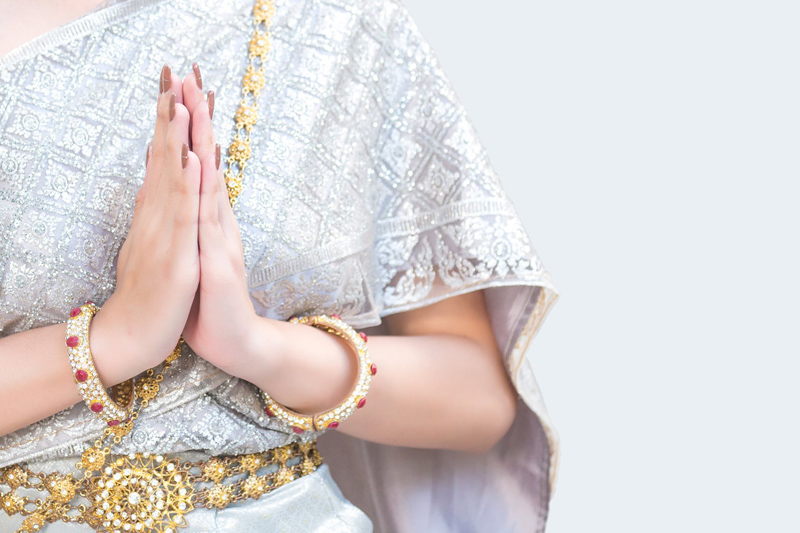 Serves 4

3 large purple eggplant (about 4# lb.)
1 tbs. Peanut oil
5 garlic cloves, minced
3-4 finely chopped chile peppers (or 1 Tablespoon prepared ground chiles)
3/4 lb. pork loin chopped into small pieces
3/4 lb. shrimp, peeled, deveined and chopped
3 tbs. fish sauce
1 tbs. sugar
fresh ground pepper
pinch of salt, to taste
3-4 scallions, white and light green parts, thinly sliced
Optional - 8 oz. rice noodles, cooked according to package directions

Place eggplants on barbecue to roast and smoke them, or hold with tongs and rotate over open flame of burner. Once charred place them on a cookie sheet in a 350 deg F oven for 30 minutes to roast until flesh is soft and has released a lot of its water onto the baking sheet. Cool to room temperature. Use a fork to scrape stringy strips of eggplant flesh into a bowl, slice across to eliminate strings.

Preheat the oil in a large skillet over medium-high heat. Add the chiles and cook until soft, 1 to 2 minutes. Add the pork and cook until the meat just starts to brown. Add the shrimp and cook until opaque, 1 to 2 minutes. Add the garlic and cook, stirring constantly, for 1 minute. Add the fish sauce, sugar and eggplant; stir to combine and simmer for 2-3 minutes. Taste to check seasoning and add salt and pepper to taste. Serve in individual bowls or serve over rice noodles and sprinkle with scallions.
Rice or bean thread noodles are softened by soaking in very hot water for 20 minutes. Allow one bundle of the thin noodles per person.
This recipe is based on the recipe from The Elephant Walk Cookbook by Longteine Monteiro and Katherine Neustadt. I used less fish sauce and less sugar than called for and added the chiles which are not in the original recipe.
When we ate this dish years ago in a Cambodian restaurant they added the chiles and served it in the eggplant shells. Very nice touch. As I added the sugar and fish sauce, I taste and stopped short of the ¼ of fish sauce and 1 ½ tablespoons of sugar. I added the minced chiles to taste. The recipe says to bake the pricked eggplant in the oven or for better flavour to smoke it. I made the dish with one eggplant pricked and baked and mixed it in to less than half the meat shrimp mixture. It was amazing, but for lunch the next day we picked up two more eggplants and I did the charring over the open flame and all I can say is do it! The smokiness makes the dish very special.

It made 5 servings for us and I had the leftovers over bean thread noodles. Simply love this dish!

This recipe is based on the recipe found in Elephant Walk Cookbook by Longteine de Monteiro and Katherine Neustadt. This cookbook, was the first volume of traditional Cambodian cooking published in the U.S.

The first part of the book is an amazing read of Longteine De Monteiro and her husband who were forced into exile in 1975 by the Khmer Rouge takeover of Cambodia via France and finally settling in Boston where they own three restaurants.

Cambodian cooking blends influences from surrounding coutries as well as France and India. The balance of flavours of salty, sour, sweet, hot, and bitter are quite similiar to Thai and Laos tastes. It is also a colourful cuisine of contrasting textures.

I highly recommend the book.

Available from the author autographed from


https://www.elephantwalk.com/






Related Articles
Editor's Picks Articles
Top Ten Articles
Previous Features
Site Map





Content copyright © 2023 by Mary-Anne Durkee. All rights reserved.
This content was written by Mary-Anne Durkee. If you wish to use this content in any manner, you need written permission. Contact Mary-Anne Durkee for details.