Don't Just Survive, Self Actualize!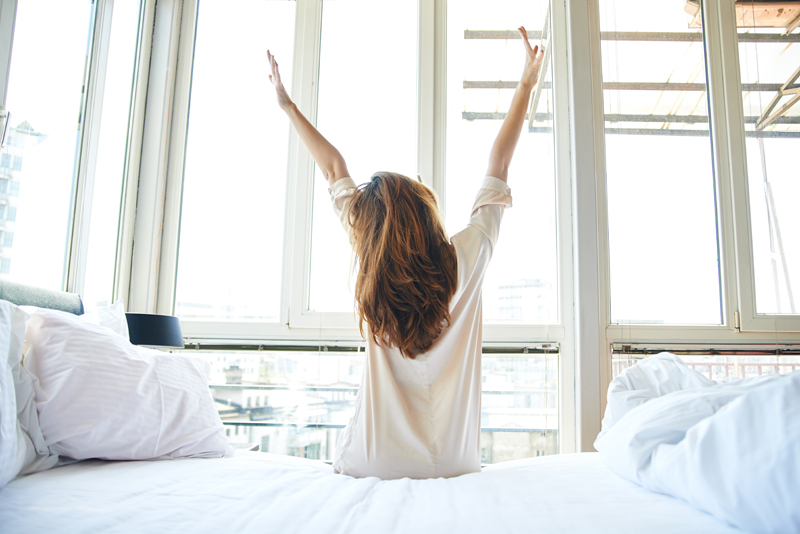 Probably one of the major reasons people don't pursue their dreams is because to be honest there's no real pressure to. You won't get struck by lighting if you work as an accountant for 20 years when your secret ambition is to own and operate a day spa. Aside from living with either inner turmoil or perhaps a vague ambiguity about your life, nothing truly horrible happens.

Most of us think like this: "as long as I keep the wolf from my door, pay the bills, maintain a certain lifestyle etc., I'll survive." And you will. There's always the option to choose survival. But on the opposite side of the continuum, for those who dare to strive, there's self-actualization.

"First there are physiological needs such as hunger and thirst. Then comes our need for safety. Then a sense of belonging. At the top of the hierarchy are needs for self-esteem and self-actualization," write Lauire Ashner and Mitch Meyerson in their book When is Enough Enough? What you can do if you never feel satisfied.

Self-actualization is when you feel whole and complete, when all of your parts are in harmony with one another. A major tenet of being self-actualized is to make use of your unique strengths and to spend some time each day doing what you know you were born to do. Despite it's importance, self-actualization is extremely underrated.

"Many important things that contribute to our overall objectives and give richness and meaning to life don't tend to act upon us or press us," write Stephen Covey, A. Roger Merrill and Rebecca R. Merrill in their book First Things First. In other words, we must go out find and manage those things that important, but not urgent—like our dreams.

So how do you make an effort to be your best, true self when A) there is no real incentive and B) time is a scarce commodity?

The main goal of life coaching is to assist people in closing the gap between their current reality and their ideal life. I personally believe that there are no quick fixes and self-actualization must be achieved little by little. There's a saying that goes "Yard by yard it's very hard, but inch by inch it's a cinch." This is how I've chosen to live—in a steady, consistent and yes at times painfully slow progression toward complete authenticity. In terms of specific actions, I schedule a little time every day—at least ten minutes—to engage in work that is consistent with who I am.

According to the Franklin/Covey Planner time management system, you should treat the items on your "to-do" list like film stars—give each an alphabetical rating according to their importance. For example, while Halle Berry receives major kudos as an A-list actress in Hollywood. For me the other day I gave "journaling" top billing on my agenda.

The house won't crumble if I don't work with my journal, and unlike my fiction and news articles, I'll never make a cent via writing in my diary, nevertheless I "A-listed" this item because I feel most like myself when I scribble on the page.

More importantly, Covey says journaling is a vital, non urgent activity that "significantly increases self awareness."



Related Articles
Editor's Picks Articles
Top Ten Articles
Previous Features
Site Map





Content copyright © 2023 by Leah Mullen. All rights reserved.
This content was written by Leah Mullen. If you wish to use this content in any manner, you need written permission. Contact Leah Mullen for details.