Thai Barbequed Beef (Seua Rong Hai)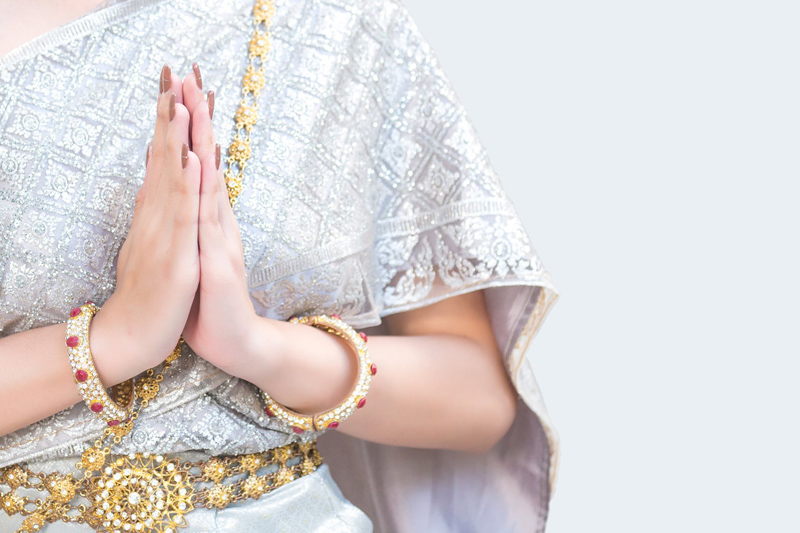 Barbequed Beef (Seua Rong Hai)
with Hot chile Sauce - Crying Tiger

Serves 4 - 6

Ingredients
2 pounds beef steak (sirloin or other tender cuts)
1/4 cup fish sauce - nam pla
1/4 cup lime juice
1/4 cup of dark, sweet soy - see eu dam

Garnish
Lettuce leaves (Boston, Bibb, or Red Lettuce)
1/2 cup Coriander leaves, remove from stems
10 dried, roasted or smoked Thai chiles

Preparation for serving: Line a large platter with lettucr leave- I use Bib or Boston lettuce leaves as you can combine ingredients and roll up in this tasty leaves for out of hand eating.

Method - Steak
Mix the sweet soy, lime juice, and fish sauce together in a small bowl.

Marinade the meat in the fish sauce, lime juice, and dark, sweet soy mixture for about an hour.

Tenderize beef with blade tenderizer if desired.

Place steak on hot barbeque and grill, turning the steak after nice grill marks are created, grill unti medium rare or until done to your taste.

Remove steak from grill, allow the steak to rest for 10 minutes to set the juices. Slice the steak slice the steak diagonally across the grain into 1/4 inch thick, 2" long strips.

Arrange on the bed of lettuce

Garnish with the fresh coriander leaves and dried roasted Thai chiles. Fresh chile flowers and green onion flowers mak a nice edible garnish. To make these-slit leaving stem end of chile and top of onions intact. Place in a bow filled with ice water and ice cubes for 30 minutes to allow them to curl into flower shapes.

Dipping sauce
1-2 tablespoons Thai chili/chile powder - found in Thai and Asian markets in coarse and fine grind.
2 shallots thinly sliced
2 tablespoons coriander leaves, chopped finely
2 tablespoons chopped chinese chives
1/3 to 1/2 cup of fish sauce to taste - nam pla (Golden Boy is a good brand)
10 tablespoons fresh lime juice (1/2 cup + 2 tablespoons)

Method
Combine the ingredients the day before they are required for use.
Serve in a bowl, one bowl to each serving.
Dip the beef into the sauce and place into a lettuce leaf and eat out of hand.

Serve with a platter of fresh raw and or blanched vegetables such as Asian or English cucumber slices, Thai basil and mint, spinach leaves, spring onions, blanchd 2" lengths of green beans and quartered eggplants.




Related Articles
Editor's Picks Articles
Top Ten Articles
Previous Features
Site Map





Content copyright © 2023 by Mary-Anne Durkee. All rights reserved.
This content was written by Mary-Anne Durkee. If you wish to use this content in any manner, you need written permission. Contact Mary-Anne Durkee for details.