Selective Mutism and Shyness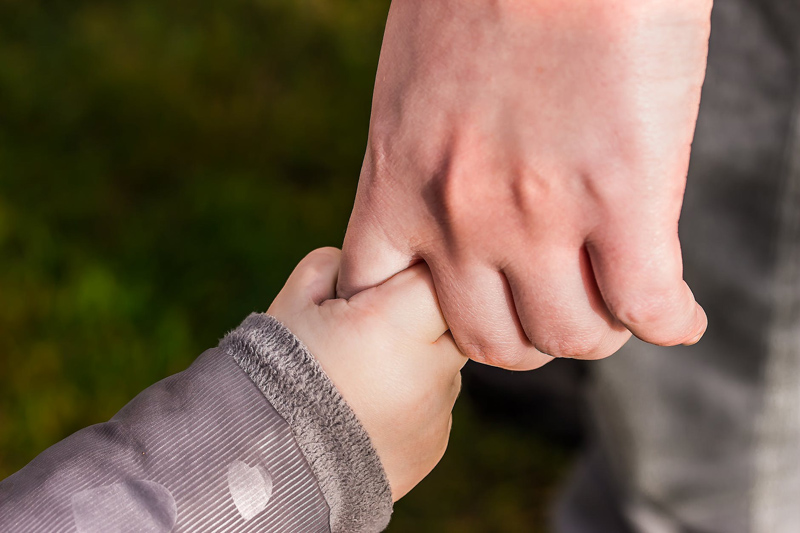 Children with selective mutism have a social anxiety disorder that prevents them from speaking in social situations like school or family gatherings. Some educators, family members and even trained professionals might still attribute a refusal to speak in these circumstances to shyness, stubbornness, bad manners or defiance. They may have the opinion that it that can easily be overcome by encouragement, higher expectations, demands for performance, or discipline.
These responses have been found to have the opposite effect on a child's ability to speak, adding to the frustration and worry that parents experience who seek to help their children communicate in school or at large family gatherings as they usually do at home. It does not help to put forward an explanation or a label of shyness to explain or disregard a child's reticence to participate. Every child is a complex individual who may need years to develop or enhance different aspects of their personalities.
There is help for children with selective mutism, including techniques that combine cognitive and behavioral therapy; learned coping strategies; medication; and just giving them time to take whatever small steps moves them in a direction toward more comfortable communication. Early diagnosis and immediate (appropriate) intervention can help most children overcome their initial anxiety sufficiently to begin communicating and participating in class.
It may be difficult for adults to understand the reaction that a child with selective mutism experiences in a preschool or primary grade setting. Although surveys in recent years have shown that fear of public speaking is one that is rated higher for most people than catastrophic physical injury, it may be difficult to understand children who have the same feelings. Adults can 'self-medicate' to help overcome their fear of public speaking.
Those who have been called upon to speak at a conference or in front of a large audience without practice or prior experience may find the behavior of children with selective mutism understandable. We should appreciate that even with the best support and encouragement, or with stern comments and even threats from family members or supervisors, those feelings remain.
The physical and physiological symptoms of fear that adults experience before a speech in front of a huge audience may be the same that a kindergartner with selective mutism feels every day of the school year. It is no wonder that a five year old in that circumstance would develop avoidance habits that take a while to undo, and might need to take small steps over a longer period of time to practice and build new habits.
There is a great deal of diversity among children in comfort levels and communication styles as they grow up. Thoughtful, quiet and also somewhat shy children make up an important part of every classroom and grow up to contribute positively to their communities. Not every adult chooses to address large gatherings or give impromptu speeches in front of unfamiliar audiences, so having such expectations and putting that pressure on young children to perform whenever asked is probably inappropriate.
The storyline in the movie
Maid in Manhattan
has a storyline about public speaking and the classroom equivalent that spoke to this issue. Many students who would otherwise earn excellent grades choose to stay home or otherwise avoid giving oral reports even though they have done the research and written a report on the topic. It may take more than a paperclip and a mentor to address most of these difficulties, but that's a good start.
Building inclusive classrooms, and supporting every child's temporary - or lifelong - special needs, helps us discover each individual's potential, unexpected gifts and talents. If you suspect your child or student experiences selective mutism or shyness over which they have no control, there are excellent resources available for support, encouragement and intervention.
Browse at your local bookstore, public library or online retailer for books about shyness or selective mutism like
Helping Children with Selective Mutism and Their Parents: A Guide for School-Based Professionals by Christopher A. Kearney (Paperback - May 26, 2010)
2011 Selective Mutism Conference: Speaking Out for Kids
The latest in SM research, treatments, and hope for a better tomorrow for our children
https://www.childmind.org/en/posts/articles/2011-11-2-2011-selective-mutism-conference-speaking-out-kids
Quitting the Quiet: Program Helps Selectively Mute Children Overcome Anxieties
https://abcnews.go.com/Health/program-helps-selectively-mute-children-overcome-anxieties/story?id=15164953#.Tv5EjJgqND2
How Parents Can Help Their Selectively Mute Children Become 'Brave Talkers'
https://abcnews.go.com/blogs/lifestyle/2011/12/how-parents-can-help-their-selectively-mute-children-become-brave-talkers/
What is it Like to be the Parent of a Child with Selective Mutism
https://ht.ly/8Ybwi
The children who choose to stay silent: The sad and surprisingly common
plight of youngsters with selective mutism
https://tinyurl.com/cr8soad
https://www.dailymail.co.uk/femail/article-2124284/The-children-choose-stay-silent-The-sad-surprisingly-common-plight-youngsters-selective-mutism.html
It's all about communication: the ACAMH Emanuel Miller Lecture 2012
https://www.preventionaction.org/prevention-news/it-s-all-about-communication-acamh-emanuel-miller-lecture-2012/5773
SLP Corner: Individualized Education Plans or Section 504 Plans for children Diagnosed with a Childhood Anxiety Disorder and Selective Mutism
https://www.pediastaff.com/blog/slp-corner-individualized-education-plans-or-section-504-plans-for-children-diagnosed-with-a-childhood-anxiety-disorder-and-selective-mutism-18896
You Should Also Read:
Encouraging Late Talking Children
Children and Sign Language
Recognizing Early Signs of Autism


Related Articles
Editor's Picks Articles
Top Ten Articles
Previous Features
Site Map



Follow @DownSynAdvocacy
Tweet





Content copyright © 2022 by Pamela Wilson. All rights reserved.
This content was written by Pamela Wilson. If you wish to use this content in any manner, you need written permission. Contact Pamela Wilson for details.