DIR Floortime Model Techniques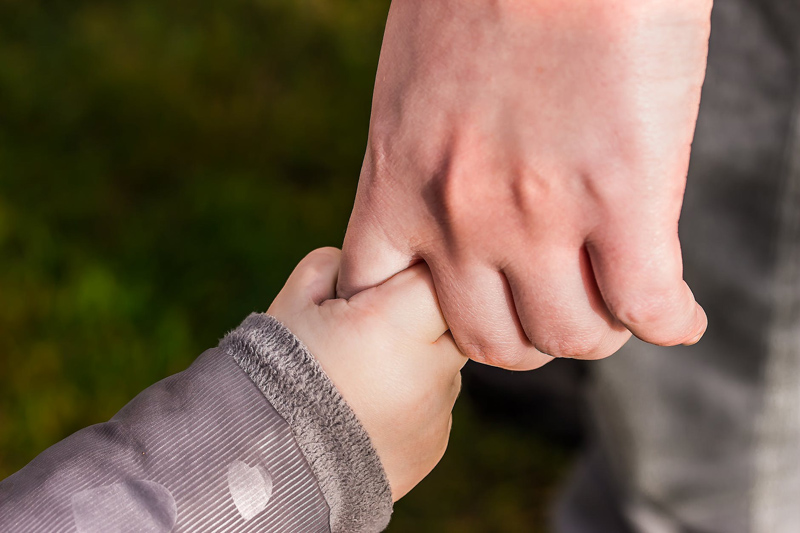 Therapies for children with autism spectrum disorders or other complex challenges have been positively influenced by the DIR model and the Floortime concepts. Dr. Stanley Greenspand explains that the five activities for teachers and other adults to engage children in Floor Time are to observe, approach, follow the child's lead, extend and expand play, and let the child close the circle of communication.
His Floor Time technique is a way of interacting with babies and children through respectful everyday activities that acknowledge the child's individuality, and build upon simple and developmentally-appropriate awareness and communication stages, to allow them to engage us in play.
The DIR Model refers to a Developmental, Individual-Difference, Relationship-based approach that considers what stages of awareness and communication skill each child expresses with people who are important in their lives at places that the children spend time. In certain situations, with different people, at various times of day, children may be able to interact or express themselves using skills that might not be consistantly available to them.
Originally, Floor Time sessions may have been on-the-floor play therapy times to insure that the adult interacting with the child was physically reflecting the child's position through close and direct contact and observation, becoming more naturally a part of what the child chooses to observe and do.
It may have been more natural for an adult to follow a child's lead down at the child's own level, and helping us to understand the child's experience and sensitivities while sharing their perspectives from the carpet, floor or ground. Sometimes as grown ups our memories are jogged about what is seen and what is actually fun (or not) when we revisit our children's physical positions, perspectives, and games.
I think of it as communicating as a driver to another driver, rather than communicating with a driver as a back seat passenger - or worse, a 'back seat driver.' Drivers know what distractions are irritating or unbearable, and are more familiar with local landmarks, road conditions and traffic signs - and where it is just more fun to drive.
Drivers focus on different sights and sounds than passengers, and explore the limits of their ability to control the vehicle; they can accelerate and brake, coast or climb, feel the difference between straightaways and curves. To a passenger, a route from Point A to Point B may seem the same no matter who drives. It could be that Floor Time methods work because they acknowledge the shortcomings of treating the diagnosis rather than the individual child.
DIR puts the parent, therapist or teacher in the position of being a driver following the lead of the child as a driver - it's easier to be intuitive, creative, cooperative and useful from that perspective than from being the best informed passenger who has read up on what the route and scenery.
The destination may also change the experience of the drive - imagine yourself as a child being driven to a cozy play room at grandma's house to meet your favorite cousin, or to your scowling uncle's house where dodge-ball on a concrete playground is the favorite game of the neighborhood. When we become familiar with the child first and follow their lead, they may take us to the uncle's house for reasons we don't know, and want to avoid grandma at all costs.
Children whose only current method of communication is behavior may confuse, frustrate or annoy us when they share unexpected messages that don't make sense from our perspectives. The Floor Time technique is respectful and can lead to much more enjoyable time together because we don't have to understand why a child has a certain preference before we explore how much fun we can have together.
There are excellent resources online that explain how the Floor Time model and Developmental, Individual-Difference, Relationship-based Approach are used at home, in therapy sessions and at school. Browse at online booksellers, local bookstores and your public library for resources about DIR and Floor Time to find out whether it could be helpful for your child.
Most parents hope when they meet new people who work with them to support and encourage their children that the technique is kind, appropriate and effective, and that the person who is offering the service is talented, well trained and a good match for the child and family.
Browse at your local bookstore, local library or online retailer for books like
Engaging Autism: Helping Children Relate, Communicate and Think with the DIR Floortime Approach or
the Floortime DVD Training Series - Relating and Communicating, Sensory Regulation and Social Interaction, Symbolic and Logical Thinking
Floortime Foundation - Reaching Beyond Autism
https://www.floortime.org
Floortime Foundation Frequently Asked Questions
https://www.floortime.org/index2.php?pageid=79
PatriciaEBauer.com
How to Reach Teenagers with Autism
https://www.patriciaebauer.com/2008/10/17/autism-teens/
The Community School - DIR/Floortime - for Young Men with Autism
Reaching Teenagers with Autism
- New York Times October 19, 2008
https://www.nytimes.com/2008/10/19/magazine/19Autism-t.html?_r=2&ei=5070&oref=slogin&emc=eta1&pagewanted=all
Review - Terri Mauro -
The Child with Special Needs
by Stanley I. Greenspan, M.D., and Serena Weider, Ph.D.,
https://specialchildren.about.com/od/developmentalissues/gr/specialneeds.htm
Floortime Foundation Web Radio
https://specialchildren.about.com/b/2006/06/29/site-of-the-day-thursday-june-29-2006-floortime-foundation-web-radio.htm
Floortime vs. ABA Applied Verbal Behavior
https://specialchildren.about.com/od/homebasedtherapies/a/floortimevsaba.htm
You Should Also Read:
Recognizing Early Signs of Autism
Person Centered Planning
Encouraging Late Talking Children


Related Articles
Editor's Picks Articles
Top Ten Articles
Previous Features
Site Map



Follow @DownSynAdvocacy
Tweet





Content copyright © 2021 by Pamela Wilson. All rights reserved.
This content was written by Pamela Wilson. If you wish to use this content in any manner, you need written permission. Contact Pamela Wilson for details.