Feeding Therapy for Children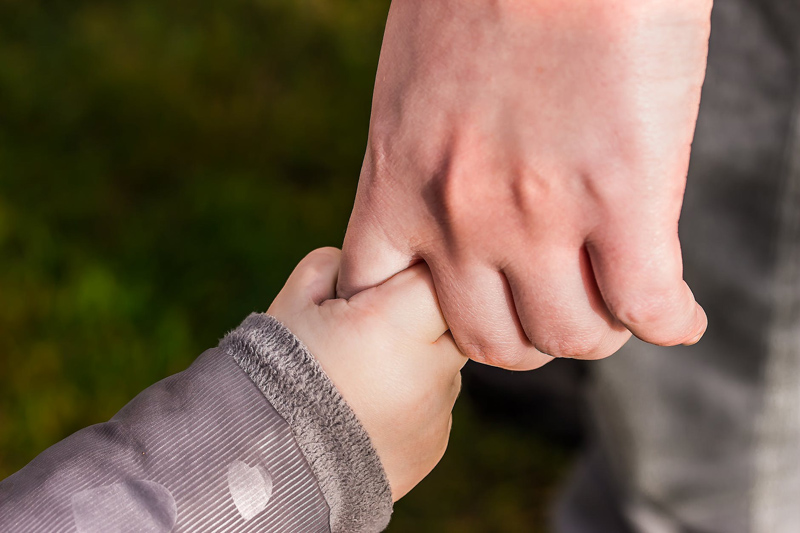 Babies and young children sometimes have nursing, eating or mealtime issues that benefit from the observations and suggestions of a speech therapist or other professional familiar with the developmental, sensory and motor planning issues involved.
Parents may be concerned that an otherwise healthy baby is not gaining weight, refuses to nurse, chokes while nursing, or has other difficulties. Some infants show no difficulty in nursing but have physical or behavioral problems when transitioning to spoon or finger feeding, or when they are introduced to new textures or combinations.
Sometimes babies with special needs have problems related to mouthing, chewing or swallowing, or have been delayed in transitioning to nursing or eating by mouth due to medical reasons. Small babies and those whose mouths have difficulty latching on or suckling often need special attention or aids to help them develop the physical strength and skills used for nursing. If they have not learned to nurse in their earliest weeks or have been fed via tube for an extended period, it may take quite a bit of time for them to develop the physical skills needed.
Babies and children who have relied on tube feeding may have an aversion to oral feeding. Those with sensory defensiveness in other areas may find certain textures unbearable. Young children who have not been diagnosed with anything but are recognized as 'picky' eaters may also benefit from an evaluation by a specialist.
Relaxing and giving ourselves and our babies the time and help needed will lead to the best possible outcomes. It can be frustrating for the baby or child and the adults who love them when the child is dealing with the challenges of learning what we can not help but think should come naturally.
It is important to remember that feeding our sons and daughters is a task that should reflect the pleasure we take in being near them. Maintaining a positive and hopeful attitude builds their trust in us and comforts them, but can be quite a challenge when we are so desperate for their success. No matter how difficult a child's situation is, we need to remember to introduce joy into their mealtimes. Sometimes feelings follow actions, so smiling and cuddling during stressful situations may help us to feel better along the way.
It is important to find a pediatric specialist who respects and shows fondness towards babies and children in general and your child in particular. Speech therapists, occupational therapists, physical therapists and other early intervention professionals should have training specific to pediatric feeding therapy so that the time they spend with a child is productive and effective.
They can observe and evaluate a child, provide therapy and practice during appointments, and suggest strategies and tools to help parents when they are at home. It is sometimes as important for the child to connect the act of feeding with positive and nurturing social interactions as it is to learn the physical skills necessary. Positive mealtime social interactions should be reflected in therapy and the support our children find at home.
Finding help among family, friends or community volunteers may be essential for a child's success and the well-being of the parents. Asking the feeding specialist to provide 'ground rules' for others who will be with your child during meals can avoid problems that complicate or delay progress.
Connecting with other parents whose children have had similar feeding challenges can also benefit those who are interested in strategies their particular feeding specialist may not have thought to suggest.
If your child seems to be having difficulty in nursing, transitioning to baby or toddler foods, or transitioning to food the rest of the family is eating, there may be other issues that a professional evaluation will discover. In addition to solving the immediate problem, treatment options may benefit the child's speech development, articulation, behavior and communication growth.
Browse at your local bookstore, public library or online retailer for books like
Improving Speech and Eating Skills in Children with Autism Spectrum Disorders - An Oral Motor Program for Home and School; Nutrition in Children with Down Syndrome; A Guide to Promoting Healthy Lifestyles by Joan Medlen
and
Introduction to Feeding Therapy, by Kay Toomey
Breastfeeding Your Baby with Down Syndrome
https://www.breastfeeding.asn.au/bf-info/down
Is it possible to breastfeed my baby who was born with Down Syndrome?
https://www.llli.org/faq/down.html
Thank you, La Leche League
https://www.llli.org/nb/nbnovdec01p214.html
Focus on Introducing Food Textures
From Milk to Table Foods: A Parent's Guide to Introducing Food Textures
by Joan Guthrie Medlen, RD, LD
You Should Also Read:
Sensory Integration and Children
Food and Eating Issues - Childhood Disabilities
Raising a Sensory Smart Child - Book Review


Related Articles
Editor's Picks Articles
Top Ten Articles
Previous Features
Site Map



Follow @DownSynAdvocacy
Tweet





Content copyright © 2022 by Pamela Wilson. All rights reserved.
This content was written by Pamela Wilson. If you wish to use this content in any manner, you need written permission. Contact Pamela Wilson for details.