Food and Eating Issues - Childhood Disabilities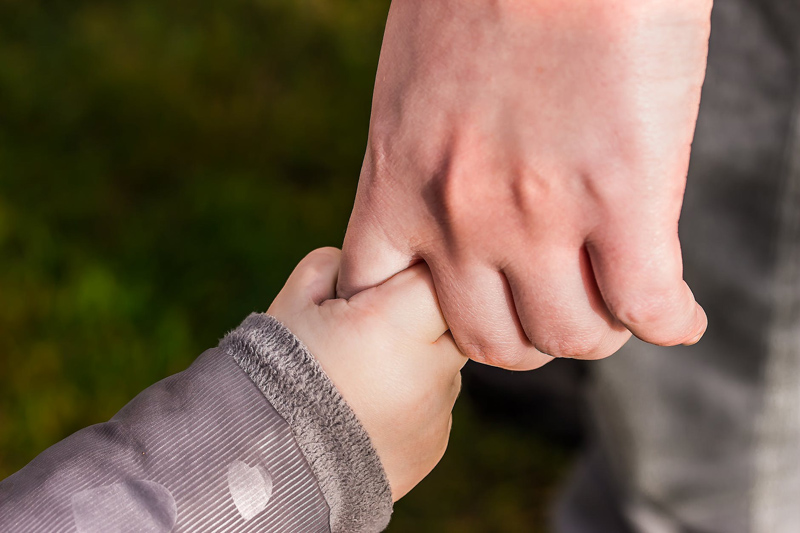 It is only natural that mothers of babies and young children worry that their son or daughter is not "nursing well" or taking in enough "healthy food" as toddlers. There are a great many opinions even in a single family on topics like whether a baby should nurse or be fed with a bottle; how much and what kind of foods children should eat, and whether 'picky eaters' are just spoiled or nervous. Even among babies and toddlers diagnosed with conditions like Down syndrome or autism, family comments and peer pressure can cause great stress for moms and a very complicated relationship to food for children.
The feeding and eating challenges of babies, toddlers and older children can includes having a baby with a 'weak suck' or a toddler being 'picky eater' as well as eating or food aversions due to sensory integration disorders or physical issues like pediatric GERD, prematurity or other issues that require tube-feeding. Organizations like La Leche League offer advice and support from professionals and moms whose children have temporary or long term special needs for support and accommodations.
Some children with apraxia or Down syndrome who have motor planning problems or sensory processing disorder may have great difficulty with food textures or the physical requirements of chewing and swallowing. Even with help from professionals, parents may feel overwhelmed when their child reaches a plateau in feeding therapy or accepting healthier food options.
Nothing is as important as a mother's relationship with a child. Showing our deep affection and respect for a child can be compromised when either real or artificial goals gain more importance than our enjoyment of the time we spend with our children at the table or nursing. A great deal of stress can be introduced when relatives and friends give advice or we compare our children with others, and especially when experts compare our children with others who have the same diagnosis. Every child is a unique individual and food issues are among the primary ways they can communicate their rights to choice and control. This is only heightened by sensory, physical or developmental issues beyond their control.
Speech therapists, PTs and OTs, pediatricians and neurologists are among the professionals who may be able to advise and support parents when babies and young children have food or eating issues. Not all professionals are aware of contributing factors or probable additional conditions that affect a child with Down syndrome or other developmental disability as they grow up. Being in contact with advocacy and support organizations, reading books or articles by professionals with experience, and making notes about your own observations of a child with food or eating challenges can make all the difference for your son or daughter.
Browse at your public library, local library or online retailer for books like:
Diagnosis and Treatment of Feeding Disorders in Infants, Toddlers, and Young Children;
Improving Speech and Eating Skills in Children with Autism Spectrum Disorders - An Oral Motor Program for Home and School; and Joan Medlen's Nutrition in Children with Down Syndrome: A Guide to Promoting Healthy Lifestyles
Breastfeeding Your Baby with Down Syndrome
https://www.breastfeeding.asn.au/bf-info/down
Is it possible to breastfeed my baby who was born with Down Syndrome?
https://www.llli.org/faq/down.html
Thank you, La Leche League
https://www.llli.org/nb/nbnovdec01p214.html
Are You a Supertaster?
https://tinyurl.com/42zy8rb -
If you hate vegetables, blame your parents
https://www.prevention.com/health/nutrition/healthy-eating-tips/supertaster-test-how-to-tell-if-you-re-a-supertaster/
Portion sizes for children are predicted by parental characteristics and the amounts parents serve themselves
https://ajcn.nutrition.org/content/early/2014/01/29/ajcn.113.078311.abstract
Study raises caution about high doses of supplements
https://ayl.lv/ZqH
https://www.fhcrc.org/en/news/center-news/2014/02/vitamin-e-selenium-prostate-cancer-risk.html
You Should Also Read:
Behavior as a Medical Symptom
Eating Disorders in Children with Special Needs
Feeding Therapy for Children


Related Articles
Editor's Picks Articles
Top Ten Articles
Previous Features
Site Map



Follow @DownSynAdvocacy
Tweet





Content copyright © 2022 by Pamela Wilson. All rights reserved.
This content was written by Pamela Wilson. If you wish to use this content in any manner, you need written permission. Contact Pamela Wilson for details.