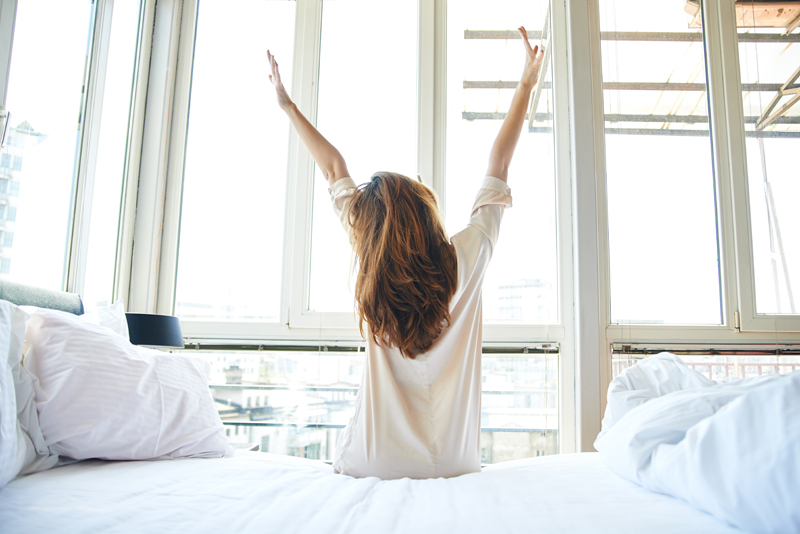 At some point in life, even the most ambitious of us, come to the realization that there is more to life than just earning a living. In fact Andrea Molloy's book Stop Living Your Job Start Living Your Life is all about achieving balance and finding enjoyment in all aspects of everyday life.

One way people are finding more meaning in life—outside of the day job—is through volunteering. I've been doing volunteer work for the last 20 years—in addition to working and parenting. Currently I'm a volunteer with Amazing Kids!, an organization dedicated to inspiring excellence in children and helping them realize their amazing potential. One major initiative of Amazing Kids! is a mentoring program.

This week, Alyse Rome, the Founder and Executive Director of Amazing Kids! is joining us to give more information about the benefits of mentoring in a young person's life.

BELLA: First, can you explain to us what exactly is a mentor?

ALYSE: A mentor is a caring adult, someone who is not a parent or teacher, but an adult friend who wants to provide guidance to a child so she or he can explore their own unique gifts and begin using them in order to someday realize their potential. I like to think of a mentor as a "guide," rather than a teacher, though a good mentoring relationship certainly can be very educational, both to the mentor and mentee. This guidance could take the form of helping a child make good personal choices, helping them with issues at school, or helping them in planning for their future higher education and/or career path. The mentor does not take the place of a parent or a teacher; rather, they are an additional resource for ensuring a successful future for the child.

BELLA: Why is it important for kids to have mentors?

ALYSE: In this fast-paced world, parents are not only often over-worked and pressed for time; often they do not have the expertise to properly guide their own children along in their planning for their future, for their higher education or career paths. This is where the power of a mentor can really come into play. Mentors can really help fill in the gaps between school and home, and not only provide friendship, but understanding and a clearer focus for children while helping them learn to make important decisions in their lives. I encourage parents to seek out a good mentor who is qualified to meet the specific needs of their child.

BELLA: Can you tell us a little bit about the Amazing Mentors

ALYSE: Our Amazing Mentors! program is unique in that it is a career-focused mentoring program. When recruiting mentors, we look for adults who are professionals working in specific fields which are somehow related to a particular child's talents and interests and passions. If a child already has an area of interest which they are focusing on, say in the arts or journalism, we can help them by finding caring adults who are professionals working in a related field. For example, the 6 winners of our Amazing Kids! Animation Contest were mentored by the head of Creative Talent at DreamWorks Animation for an entire year, via the Internet. Our Plush Toy Design Contests winners were mentored by the head of the toy design department at Ty, and by a professional toy inventor.

Not only did the children who participated in these mentoring opportunities learn more about the art and craft of animation, or toy design, their mentors were able to give them career advice and give them insight into the day-to-day realities of working in their particular profession. In this way, the mentees could explore whether or not that particular line of work was something they truly would be happy doing, dispelling any unclear notions or vague ideas about a job based on the limited information they've been exposed to up until that point.

In addition, a good mentoring relationship can have additional powerful and unique benefits, including enhancement of self-esteem ( from knowing that someone truly cares about them, someone who doesn't have to, but does anyway), as well as the prevention of risky, unproductive or dangerous behaviors. Studies have shown a direct correlation between lower incidences of school drop outs, less truancies, drug and alcohol use and abuse, and teenage pregnancies by students participating in mentoring programs. We have discovered an additional benefit which foster care children specifically receive: by helping foster children make a connection to caring adult mentors, it gives them a sense of "permanence," something which they too often are never able to achieve while bouncing around from family to family in foster care.

***

This concludes Part 1 of this interview. Please tune in next week when we talk to Alyse about how adults can benefit from the mentor/trainee relationship and much more. In the meantime, to learn more about Amazing Kids and how you can become involved visit https://www.amazing-kids.org/.


You Should Also Read:
Amazing Kids!


Related Articles
Editor's Picks Articles
Top Ten Articles
Previous Features
Site Map





Content copyright © 2023 by Leah Mullen. All rights reserved.
This content was written by Leah Mullen. If you wish to use this content in any manner, you need written permission. Contact Leah Mullen for details.