Could Mentoring Be For You?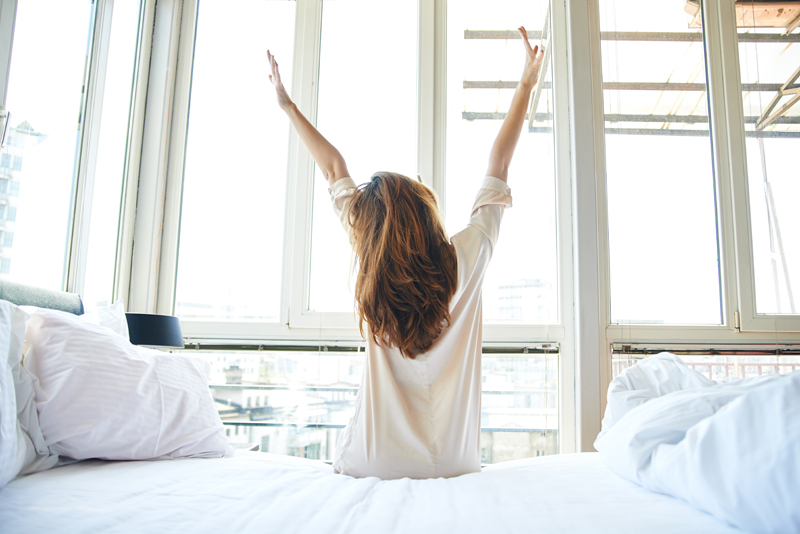 Children who have mentors are less likely to drop out of school, abuse drugs or alcohol and participate in other risky behaviors says Alyse Rome, the Founder and Executive Director of Amazing Kids! an organization dedicated to inspiring excellence in children and helping them realize their amazing potential. One of the programs offered by Amazing Kids! is Amazing Mentors! a unique, career-focused mentoring program.

Last week Bella talked to Alyse about what a mentor is--a caring adult, who is not a parent or teacher, but a friend who wants to provide guidance to a child--and why mentoring is important. This week we're continuing the conversation.

BELLA: How does the adult benefit from the mentor/trainee relationship?

ALYSE: They say that if you want to learn, teach. In working with a young person, a mentor can learn a variety of things, about themselves, about their mentee, about good communication and about life in general. The feeling one gets from helping a child in such a direct manner cannot be quantified or even fully described. But ask any mentor who has had a positive mentoring experience and they will tell you: It just feels very good, knowing that you've had a positive influence on a child's life, and that you have made a difference in the world because of it.

BELLA: What kinds of professionals are you looking for? From what fields?

ALYSE: We look for professionals from a wide-range of fields, based on the needs and interests of our prospective mentees. If a parent has a child interested in marine biology, for instance, we work to help them find a good mentor match in that field. Because our website features the creative works of kids, and sponsors ongoing creative contests, we do a lot of Arts-based mentoring. A fruitful career in the Arts is often elusive for many a talented and creative person. Having a mentor who has "been there, done that" can really help open the eyes of an aspiring artist, and hopefully give them the tools they need to pursue a successful artistic career.

BELLA: Do you have to know about children to be a good mentor?

ALYSE: It does help to know about good communication and how to communicate on a child's level, so I would say yes. A mentoring relationship is like any other relationship; it relies on good communication and effort on both parties. A child will respond best to a mentor who shows genuine interest in them, gives them their undivided attention when they are working together, and shows that they truly care about them. The specifics on how best to communicate these things are individual, of course, and will be made clear once the mentor starts working with their mentee.

BELLA: Can you talk a little about volunteering and how it's made an impact on your life.

ALYSE: I have worked for a decade now as a volunteer running Amazing Kids!. Not a day goes by that I don't count my blessings for being able to do the work I do, helping lift up the sights of children and encouraging them to focus on achieving their greatest potential.

Having a cause you believe in and can dedicate your life (or a portion of your life) to is truly a life-altering experience. No longer do I wonder why I am getting up in the morning (save to simply make money so I can survive), but I have Purpose in my life. Living a "purpose-driven" life gives you a meaning and focus that you otherwise might not have. It is the most fulfilling work I can possibly think of doing. Money is a necessity for survival; but serving and dedicating time to helping others so you can help make the world a better place is a necessity to living life to its fullest capacity, with true meaning and the deeper connection and personal and spiritual growth that it provides.

ALYSE: Is there anything else you'd like our readers to know about Amazing Kids!

In closing, I'd like your readers to know about a very special new initiative we have just launched called: "Launch My Dream!" in which we are helping kids who have high potential and a big vision or dream to "launch" their dreams. The initiative will be an ongoing, collaborative effort, involving a whole "village" of persons wanting to help a child launch her or his dream. Just like the TV show "Extreme Home Makeover," in which the producers gather a collection of community resources to help the chosen families to "launch" their dream homes, we are gathering community resources, volunteers, mentors and donations, including financial, as well as goods and services, to launch children's dreams. I also am working on developing a television show based on this initiative, so we can help just that many more kids launch their dreams.

I strongly urge anyone who is interested in helping us with this initiative to contact us and sign up to help out in this exciting new initiative! What better cause do we have to work for, than helping a child launch their dream, so that they can have a happy and successful future?

Feel free to email me for more information at: alyse@amazing-kids.org.

***

This concludes Part 2 of the interview. Thank you so much Alyse for your time and all of the wonderful information you've provided! To learn more about Amazing Kids and how you can become involved visit https://www.amazing-kids.org/.


You Should Also Read:
Amazing Kids!


Related Articles
Editor's Picks Articles
Top Ten Articles
Previous Features
Site Map





Content copyright © 2022 by Leah Mullen. All rights reserved.
This content was written by Leah Mullen. If you wish to use this content in any manner, you need written permission. Contact Leah Mullen for details.