Do You Know How To Be Happy?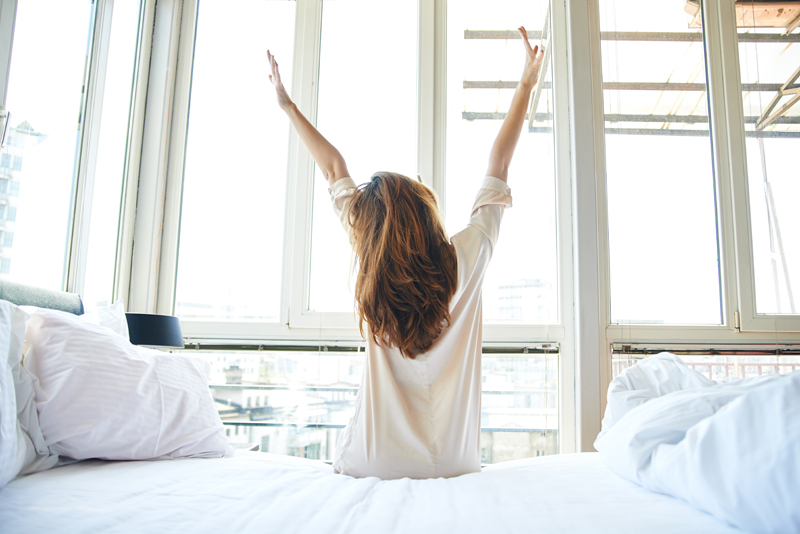 It was a typical weekday morning. When the alarm clock sounded, I leapt out of bed pounding my chest (figuratively) ready for battle. After I roused my daughter and sat her at the breakfast table, I began to iron her uniform. This is time I usually devote to thinking about all of the difficulties I'd be facing that day or dilemmas I'd been trying to resolve. But on that particular morning, something was missing, I couldn't remember what I should be worried about.

Like many others, I start each day by focusing on problems that must be solved. According to Rosamund Stone Zander and Benjamin Zander writing in The Art of Possibility: Transforming Professional and Personal Life "…virtually everybody, whether living in the lap of luxury or in diminished circumstances, wakes up in the morning with the unseen assumption that life is about the struggle to survive and get ahead in a world of limited resources."

Since I couldn't think of any problems that needed my immediate attention I went looking for them in a very likely place—my calendar. Once I got the children off to school, I opened up Outlook with a sense of trepidation. I feared that I'd get slapped with something truly horrific, something I'd forgotten about. Certainly I'd find a to-do item that would make me cringe or worry. However, as it turned out my long list of to-dos which stretched over days and weeks didn't cause even a hint of anxiety. There was not one "Oh my God, how am I going to get through that" task in the foreseeable future.

Suddenly while perusing the schedule I realized that with all of this reading and applying self help principles to my life, a new challenge had emerged. I wasn't used to living without feeling like I had a mountain of problems, issues and dilemmas weighing me down. My addiction to problems was so deep that even when I woke up happy (invigorated, calm, serene) I went in search of something that would cause me to fret.

Once I got a grip and realized, "hey, I'm actually happy and unworried for once…" I gave myself a little pat on the back. I learned from child development that when you notice a child has done something well, you praise them enthusiastically. As my theory is that many of us are re-raising ourselves as we are raising our children, the same applies. I was feeling good so I made sure to acknowledge this. It's quite an accomplishment.

But it wasn't enough for me to just *feel* good. I wanted to use the good feelings in some way. According to Martin Seligman, Ph.D. author of Authentic Happiness, while pessimism has it's uses (that's a topic for another article), there are some things that are best to think about and do when you are in good spirits. Here are some examples:

*Finding ways to increase the amount of love in your life
*Pondering a new career field
*Deciding whether to marry someone
*Thinking about hobbies and noncompetitive sports
*Creative writing

"A positive mood jolts us into an entirely different way of thinking from a negative mood," writes Seligman. "A positive mood buoys people into a way of thinking that is creative, tolerant, constructive, generous, undefensive and lateral."

And there's more good news. If you learn how to draw on your own personal resources, happiness, contentment, joy, fulfillment etc are all renewable! "In the realm of possibility," write Rosamund and Benjamin Zener, "the pie is enormous and if you take a slice, the pie is whole again."



Related Articles
Editor's Picks Articles
Top Ten Articles
Previous Features
Site Map





Content copyright © 2023 by Leah Mullen. All rights reserved.
This content was written by Leah Mullen. If you wish to use this content in any manner, you need written permission. Contact Leah Mullen for details.