Celebrate 5 de Mayo with a Fajitas Fiesta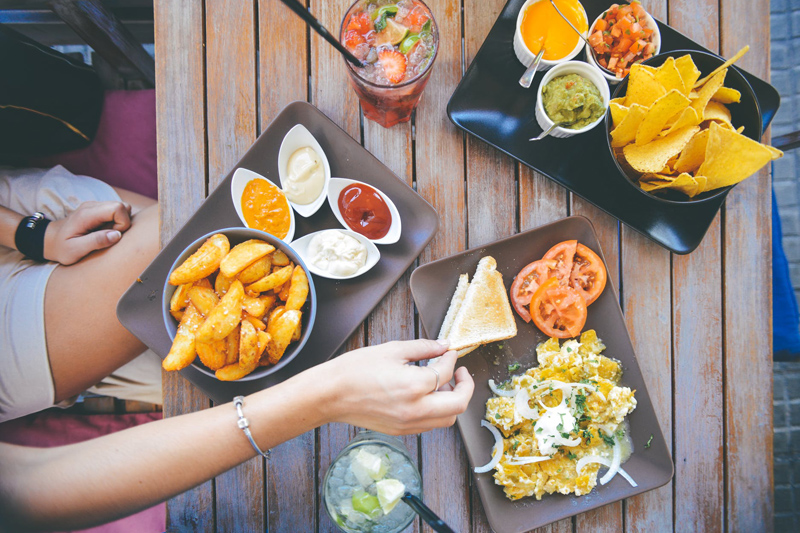 Cinco de Mayo, 5th May, is a date dear to Mexican hearts and a cause for celebrations, fiestas and general jollity, most particularly in the state of Puebla, where a memorable battle was once fought.
In the mid 1800s, Mexico was worn out by its war with the United States and the civil war at home, and heavily in debt to several European countries, including Spain, England and France. Shortly after his election as president in 1858, Benito Juárez declared a two-year moratorium on the repayment of all interest and foreign debts, and Napoleon III, looking to expand his empire, retaliated by invading Mexico. His army landed at the port of Veracruz in the Gulf of Mexico and proceeded to march towards Mexico City. On 5th May 1862, as a French armed force of approximately 8000 men approached Puebla, it encountered General Ignacio Zaragoza Seguín at the head of a ragged, poorly equipped militia. The Mexicans are estimated to have numbered no more than 4000 men, and yet on that fateful day, they trounced an army twice their size at the Batalla de Puebla, the Battle of Puebla. Although this did not mark the end of the war with France and Mexico City was eventually occupied, Cinco de Mayo was a glorious victory and a notable date in Mexican history.
La Catedral de Puebla © Philip Hood
No specific dishes are cooked to celebrate Cinco de Mayo but fajitas are very much fiesta food and an appropriate way to mark the occasion. They had always struck me as being "Tex-Mex" rather than real Mexican food until I came across them in the market in Mérida, on the Yucatán peninsula, and learned from the cook that they are actually a speciality of the port of Támpico on the Gulf of Mexico. They are tremendous fun for an informal garden party, where you can cook everything on the BBQ and people do not mind getting their fingers sticky, as they are serious finger food!
The word fajita means "little girdle". In the case of this particular dish, which was originally made with beef, the name is thought to come from a cut of meat known in the United States as skirt steak, which is the cow's diaphragm. Chicken, fillet of lamb, pork tenderloin and big, juicy prawns are all delicious alternatives. Tequila margaritas and Mexican beer with a wedge of lime in the mouth of the bottle add a final kick to the whole experience - and if it rains on your fiesta, don't despair – just cook it all in the oven or under the grill.
The following recipes for beef, chicken and prawn fajitas each serve six people. If you decide to serve all three at the same time, there will be enough for 18 but then you will need to increase the quantities of the accompaniments.
When you are ready to dish up, place all the ingredients for the fajitas on the table and invite everyone to assemble their own. Spoon the spicy meat or fish on to a warm tortilla, top with avocadoes, tomatoes, caramelised onions and soured cream, and roll it all up. Then throw caution to the winds, abandon any thought of dignity, pick the whole parcel up in your fingers and eat it as best you can! Have plenty of paper napkins available, and some knives and forks for the less adventurous.
Beef, chicken and prawn fajitas – Fajitas de res, pollo y camarón
Serves 6
For the marinade:-
4 garlic cloves, peeled and finely chopped
1 red and 1 green chilli, deseeded and finely sliced
30 ml/2 tbsp red wine vinegar
15 ml/1 tbsp wholegrain mustard
60 ml/4 tbsp olive oil
15 ml/1 tbsp runny honey
10 ml/2 tsp ground cumin
5 ml/1 tsp ground cinnamon
10 ml/2 tsp dried Mexican oregano
30 g/1 1/4 oz fresh coriander/cilantro, coarsely chopped
For the caramelised onions:-
45 ml/3 tbsp vegetable oil
750 g/1 3/4 lb red onions, peeled and finely sliced
450 ml/3/4 pint beer, ideally Mexican
60 ml/4 tbsp red wine vinegar
15 ml/1 tbsp runny honey
5 ml/1 tsp chipotle chilli sauce or powder
Sea salt and freshly ground black pepper
750 g/1 3/4 lb sirloin steak
or
750 g/1 3/4 lb skinless, boneless chicken breasts
or
48 raw king prawn tails, shelled, deveined and threaded on to 6 metal skewers
18 x 10 cm/4 in corn tortillas, warmed in the oven
3 ripe avocadoes, peeled, diced and seasoned with salt, pepper, olive oil and lime juice
500 g/18 oz cherry tomatoes, quartered and seasoned with salt, pepper and olive oil
600 ml/1 pint soured cream or Greek-style plain yoghurt
Make the marinade by whisking all the ingredients together with an electric beater. Place the beef, chicken or prawns in a shallow glass or china dish, pour over the marinade, cover with plastic film and set aside in a cool place for 2 to 3 hours or overnight in the refrigerator.
The caramelised onions can be prepared up to three days ahead and refrigerated, then reheated before serving. Heat the oil in a heavy frying pan and add the onions. Cook until soft, about 10 minutes, stirring from time to time. Add the beer, vinegar, honey, chipotle chilli sauce and some seasoning, and simmer over low heat until the liquid has evaporated and the onions are soft, golden and caramelised. Check the seasoning.
When you are ready to party, fire up the BBQ or grill and remove the beef, chicken or prawns from the marinade. Cook the beef for three to four minutes on each side, the chicken for about five minutes on each side, and the prawns for one minute on each side, until they are just pink and firm. The prawns can be served immediately but allow the beef or chicken to rest for five minutes before carving into thin slices.
Wrap the beef, chicken or prawns in a warm tortilla with a spoonful of diced avocado, tomatoes, onions and sour cream, and eat immediately.
Buén provecho!
You Should Also Read:
Independence Day in Mexico
Mexico's Regional Gastronomy
The Spanish Influence in Mexican Cuisine


Related Articles
Editor's Picks Articles
Top Ten Articles
Previous Features
Site Map





Content copyright © 2022 by Isabel Hood. All rights reserved.
This content was written by Isabel Hood. If you wish to use this content in any manner, you need written permission. Contact Mickey Marquez for details.