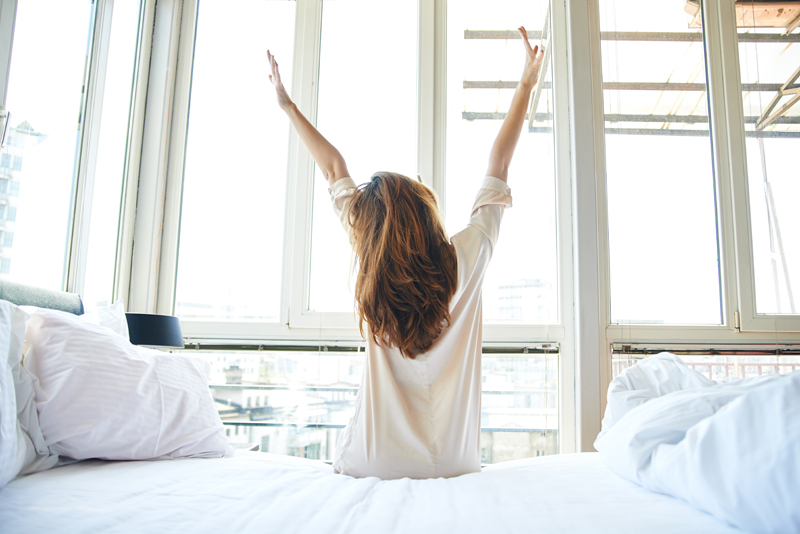 Life is full of peak experiences, valleys, phases and changing circumstances. We may always *want* to feel as if we are in control of everything and are steadily progressing in all areas of our lives, but sometimes all we can do is survive. A woman I used to work with at an insurance company is a good example of this.

When I met my co-worker who I will call Gena, she had been working for the company for years and enjoyed a very high rank. She was admired and respected yet one day while we were all in a group she admitted something I found astonishing. When she first started with the company, decades before, her children were very young and would get sick often. Having no one else to care for them, she'd take days off from work which would land her on attendance probation. Then as soon as she earned her way off of probation, one of the children would get sick again and she'd go right back on. This cycle was repeated over and over again for ten long years with Gena always on the verge of being fired!

We all go through hard times. In Sidney Poitier's spiritual autobiography, The Measure of a Man, he referred to the time he was sleeping on rooftops in New York City as his "time of ashes." Most likely you've never experienced that level of destitution, still every once in awhile you might find that a piece of your life is in shambles. Right now I'm very gratified with my writing life and my family is doing exceptionally well. These two areas are where I put most of my time, energy and enthusiasm. However in the interest of my career, family and my own need for solitude, I've sacrificed what was once a thriving social life. Friendships I've had for years are barely surviving.

We're not always at the top of our game with everything. If you find yourself just scraping by, here are some ways to endure survival mode with dignity.

**Control what you can control. Gena said while she couldn't help being on attendance probation she made sure everything else was on point in terms of her performance. When it comes to my friendships, I make sure I'm present for big events like baby showers and weddings. And I try to call everyone in my phone book once a year.

**Remember you don't have to be the best, you just have to be the best you can be right now and in time you'll get better. This is actually a piece of writing advice I discovered while reading Ansen Dibell's book "Plot." It applies to every aspect of life. All we can do is our best.

**Be grateful for what you do have. I don't see my friends much anymore, but I am grateful to have my work and my children. They've both taught me so much that I think when I resurrect my social life, I'll be a better friend partly due to this time I've taken off and the experiences I've had.

**If your current circumstances aren't allowing you to perform at a level you find satisfactory, set a deadline for a time when you can aim for higher ground. Keep a journal and write in it for five minutes a day about the future you envision. Say to yourself, "I've only just begun. I've only just begun. I've only just begun…"

The end of Gena's story is what inspires me the most. By surviving, she went from barely hanging on to her job by a single thread into a leadership position. It's like Iyanla Vanzant says, trouble isn't permanent, it always, always passes.



Related Articles
Editor's Picks Articles
Top Ten Articles
Previous Features
Site Map





Content copyright © 2023 by Leah Mullen. All rights reserved.
This content was written by Leah Mullen. If you wish to use this content in any manner, you need written permission. Contact Leah Mullen for details.