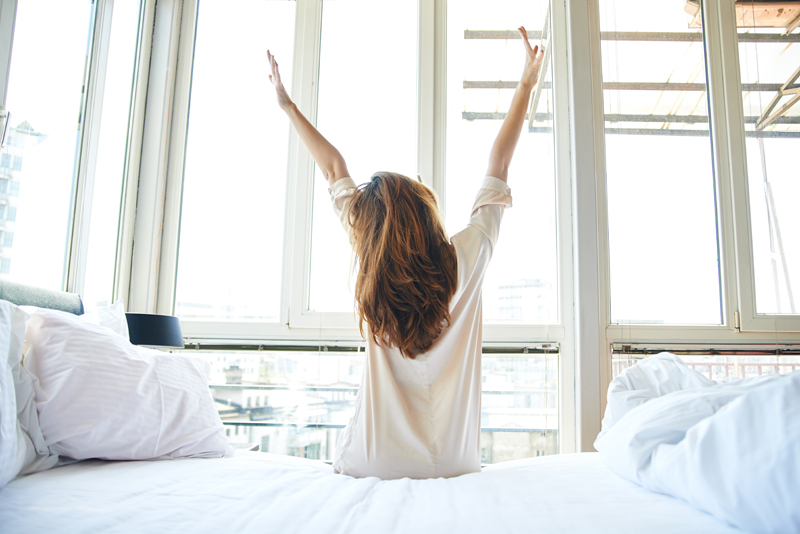 No matter our status—married, happily single, divorced—there's one dating related principle that we all should consider. And that is the idea of abundance. If one situation doesn't work out, it's okay to move on or as authors Ellen Fein and Sherrie Schneider write in The Rules and The Rules II—NEXT!

In my twenties when I first moved to New York, I plowed through a series of jobs in a variety of industries and I was very, very ashamed of my apparent lack of constancy. Almost everyone else I knew who was my age got one job and stayed there for several years. Everyone except me! Add to that I was a graduate school dropout. I felt like I'd failed at everything I tried.

Years later when I was a stay-at-home mom and pregnant with my second child, my doctor changed hospitals to a location that was close to one of my past employers. So one day after a regular check-up, I decided to take a stroll to see my old digs. I passed a KFC, where I used to go for lunch and some other familiar landmarks. Finally I came to the building where I'd spent 40 hours a day for almost a year working as a pre-employment instructor.

Now before my visit that day, this was one of the jobs I'd lamented leaving. There was really nothing wrong with the job itself. I was teaching out of work people how to write resumes and interview for jobs. This was probably my best skill at the time when you consider that I'd landed probably 3 or 4 jobs my first year out of college and continued on at that rate for several years after.

It wasn't the work itself. I enjoyed it, but what made me uncomfortable was the atmosphere. The agency was very friendly and family oriented. Everyone had children or was planning a wedding. I had no interest in any of this stuff. I felt awkward eating my lunch in the little kitchenette. All my co-workers had friends on the job, accept me. It was middle school all over again.

If I found myself in that same situation today, I'd go to the library, get an armful of self help books on the subject and cope until I felt more relaxed at work. After all my co-workers weren't mean to me and my supervisor gave me good reviews. I was doing well! Yet when I heard of another job doing work unrelated to helping people get jobs, I took it hoping I'd like the new place better. Unfortunately I didn't.

All of this roiled around in my mind as I approached the building which I could tell immediately had been abandoned. I looked through the grimy windows imagining the way the office used to look. The high ceilings and colorful cubicals. I strained to see the area where I used to sit, hidden away in a corner. The one introvert drowning in a sea of outgoing individuals.

I stood there for a long time thinking: Maybe I did leave for a silly reason, but there was no need to compulsively carry around the regret for years after the fact. Even if I had the wherewithal to purchase those self help books back then and I learned to cope, it wouldn't have mattered anyway. If I didn't leave the job, eventually it would have left me. Some things just aren't meant to be.

While agencies like the one I used to work for closed, others opened. Last year I was hired as a consultant for a nonprofit that helps young adults get jobs. This organization didn't even exist when I resigned from the family oriented employment agency where I felt painfully isolated. Nonprofits who need my services open up all of the time. Who knows in the future I may work full-time with an organization that has yet to be formed in a building that has yet to be built!

This is what letting go and believing in abundance is all about. Don't hold on to "what could have been." If you mess up a perfectly good situation or someone else throws a monkey wrench into your perfectly laid plans. It's okay. Take a deep breath, mourn the loss and move on. There is no such thing as the ONE perfect man/woman you can't live without or the ONE perfect job opportunity that comes along once in a life time and if you blow it you're doomed.

Stop thinking in terms of scarcity. Instead consider what Rosamund Stone Zander and Benjamin Zander say in The Art of Possibility. "In the realm of possibility, the pie is enormous and if you take a slice, the pie is whole again."




Related Articles
Editor's Picks Articles
Top Ten Articles
Previous Features
Site Map





Content copyright © 2022 by Leah Mullen. All rights reserved.
This content was written by Leah Mullen. If you wish to use this content in any manner, you need written permission. Contact Leah Mullen for details.