Change Your Mindset For Weight Loss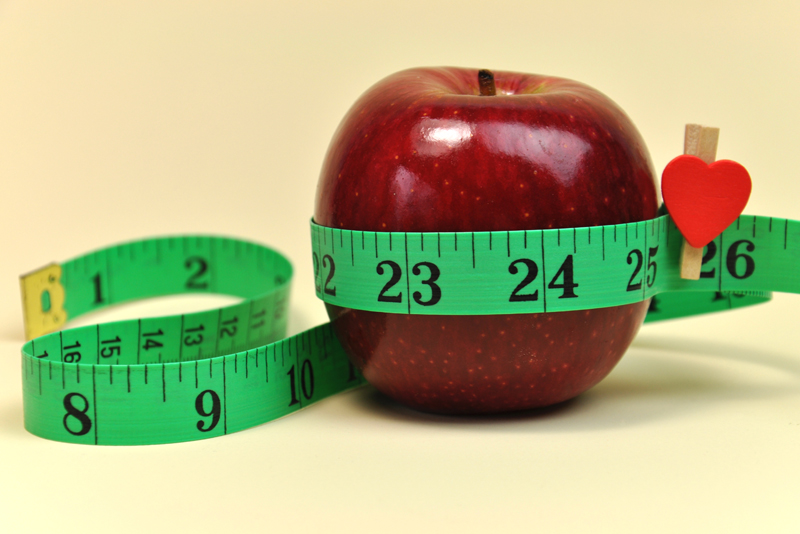 "I've been on a diet for two weeks and all I've lost is two weeks." Totie Fields

Remember when Kirstie Alley, who endorsed the popular weight loss program, Jenny Craig, lost a substantial amount of weight, while on the program, but eventually gained it all back? You probably have friends or family members who go from one diet to the next but never seem to get results. Do you wish you could lose weight and finally keep it off for good? Many people go on one fad diet after another with little to no success. Learn to eliminate the roller coaster effect of fad dieting by making good food choices and exercise a part of your daily life.

The fact is that many people fail to get in the right mindset regarding nutrition, exercise, and weight loss. To successfully lose weight, it's necessary to replace poor eating habits with healthy food choices. However, to maintain weight loss and to get off the diet roller coaster, it is crucial to develop a new mindset. You can successfully lose weight if you simply change your way of thinking. Get over the idea that there is some magic pill or workout that will transform your body. The solution to losing weight and keeping it off, is to develop healthy lifestyle changes regarding good nutrition and exercise. Follow the tips below for getting in the right frame of mind for successful, permanent, weight loss.

1.Remove the word DIET from your vocabulary -Many people associate diet with something temporary and restrictive. When you think of losing weight as a DIET, and that changing your eating patterns is short term, you are setting yourself up for failure. Fad diets or the latest weight loss pill may help you lose weight initially, but you will most likely gain the weight back and more when you revert back to old eating patterns. Once you realize diets and weight loss gimmicks will never work; you have taken the first step towards a new and healthy approach to effective weight loss.

2.Lose the all or nothing mentality – To be successful at weight loss it's important to set specific short term and long term goals. Working out two hours a day at the gym and surviving on 500 calories a day can lead to injury and health issues. Learn to develop a moderate approach to exercise and calorie reduction. Hire a certified personal trainer and nutritionist if you are new to exercise and have limited knowledge about nutrition. Start by setting small goals for reducing your intake of processed foods. Try to increase your activity on a daily basis, such as taking the stairs instead of the elevator, or walking on your lunch hour. Small changes can lead to big results.

3.Understand the real benefit for change – Instead of focusing all of your thoughts on fitting into a pair of skinny jeans or a new bathing suit, begin to tune into how you will feel when you start to make healthy eating and exercise a lifestyle change. Frequently remind yourself of how you feel when you skip workouts or eat meals with processed foods loaded with chemicals and toxins. Developing healthy eating habits can help prevent health issues such as high blood pressure, diabetes, and heart disease.

4.Change your attitude – Many people dread going on a diet and associate it with eating foods they dislike and giving up desserts and treats. Learn to develop a positive attitude about making good food choices and eating more meals prepared at home. Buy new cookbooks and make going to the grocery store an adventure each week. Browse online for cooking sites that can give you new ideas for healthy recipes and tons of inspiration for new and delicious family meals.

5.Make it your lifestyle -Eliminate the roller coaster effect of fad dieting by making good food choices and exercise a part of your daily life. Make small changes in your eating patterns gradually eliminating processed foods and replacing them with lean meat, fresh fruits and vegetables. Eventually as you begin to incorporate the healthy foods into your daily meals and snacks, you will learn to develop new habits. Find activities you enjoy, instead of dread for your daily exercise. Try taking a new dance class or walking with a friend on your lunch hour. It's all about learning to enjoy healthy food and exercise and then it becomes a habit and eventually a lifestyle change.




Related Articles
Editor's Picks Articles
Top Ten Articles
Previous Features
Site Map



Follow @weightlossbella
Tweet





Content copyright © 2023 by Patricia Mitchell. All rights reserved.
This content was written by Patricia Mitchell. If you wish to use this content in any manner, you need written permission. Contact AJ Alexander for details.