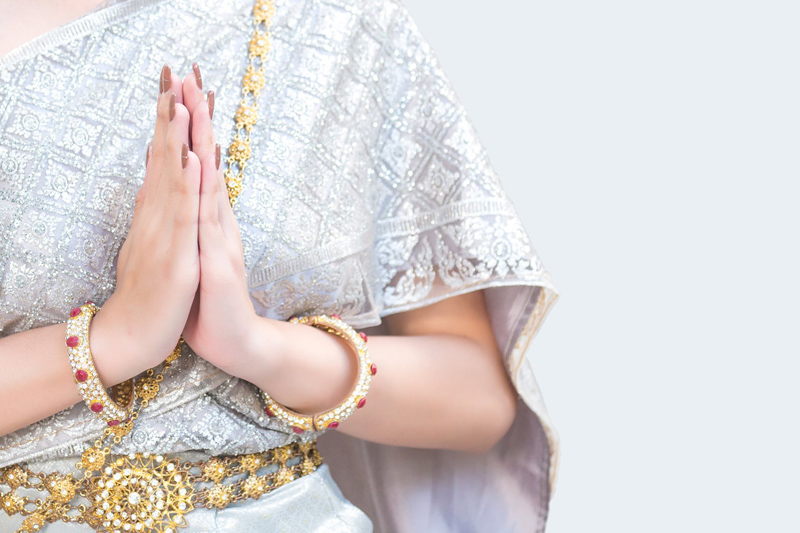 We love salads for dinner on hot summer days. I usually add some protein such as grilled fish or fowl to a mixture of interesting and colourful greens. We have had an early heat wave for the past few days nearing 100 deg F.

This kind of early heat calls for something light for dinner, but not light on flavour. I came up with this Thai Duck Salad after discovering the smoked duck breast I had bought a few days earlier at Costco, and that made this easy Thai Duck Salad.

I always have green onions, tomatoes, lemon grass and mint in the garden, kaffir lime leaves on my trees, and fresh salad greens.

Thai Duck Salad (Yam Phet)

Tear up some lettuce leaves (4 hands full or so)-I used red and green lettuce, place on 2 large plates. Baby greens would work well or a romaine and radicchio mix. I especially like using bitter greens as an accent either arugula or radicchio. That bitter touch is typical of Issan cuisine.

Cut up a tomato into wedges, reserve
Julienne some Japanese cucumber, reserve
Thinly slice skinless smoked duck breast, reserve

Soak bean thread noodles** in hot water, drain

Dressing for noodles

Place these in mortar, pound with pestle add a little fish sauce so it becomes a paste

1 stalk lemon grass sliced thinly
1 garlic clove sliced
2 fresh Kaffir lime leaves, julienned
2+ chiles minced*
1 tablespoon of raw or dry roasted cashews

Add at the end and pound a little
10-12 mint leaves julienned

Then add 1 sliced green onion, and mix the dressing.

Then place in small bowl, add
1 tablespoon sesame oil,
2 tablespoons rice vinegar or lime juice
1-2 tablespoons fish sauce

Mix, adjust fish sauce, oil and vinegar to taste.

Toss this dressing with drained noodles.

Serve the noodles over the lettuce leaves.

Arrange in spoke fashion the duck slices, then place tomato wedges and cucumbers between the duck slices.

Viola

Thai duck salad is great for a hot day's meal.

Serves 2

Notes * I used yellow chopped chiles in a jar. These are great to keep on hand. They come in red, green, and yellow which is the hottest. I used 2 teaspoons heaping of these, but we love hot.

** Cellophane noodles (also known as Chinese vermicelli, bean threads, bean thread noodles, or glass noodles) are a type of transparent Asian noodle made such as mung bean starch and water.

It is fun creating new recipes!




Related Articles
Editor's Picks Articles
Top Ten Articles
Previous Features
Site Map





Content copyright © 2023 by Mary-Anne Durkee. All rights reserved.
This content was written by Mary-Anne Durkee. If you wish to use this content in any manner, you need written permission. Contact Mary-Anne Durkee for details.