Quiana Murray--The Busy Mom's Coach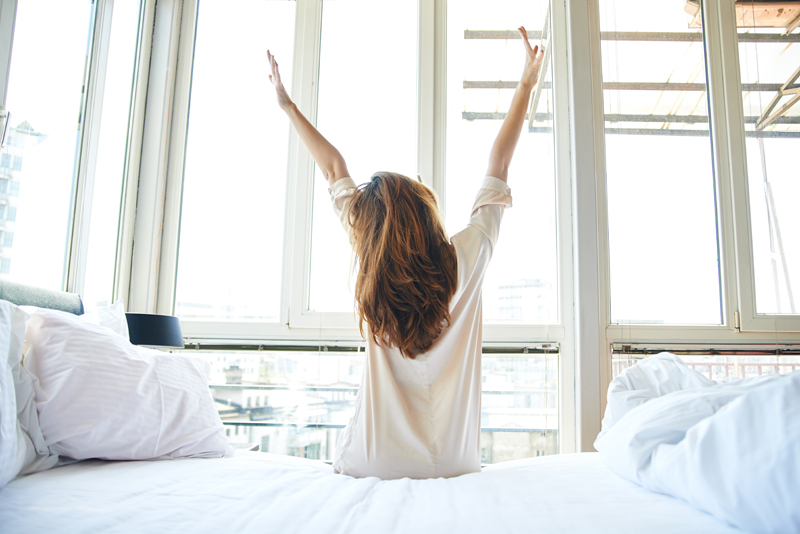 Becoming a mother and realizing that most of my time (not to mention my life) was no longer entirely my own was perhaps one of the integral forces that drove me directly into the arms of life coaching and self help. I knew I needed help. Lots of it to make the most of my life which changed drastically with the birth of two closely spaced children. In general I desired motivation, encouragement, comfort. Specifically I wanted training in patience, perseverance, decision making, time management, goal management. The list goes on.

Life coach, Quiana Murray, specializes in helping busy moms realize their fullest potential. This week Quiana joins us to talk about her Work It Mama! Coaching System™ and personal coaching services.

BELLA: Where is your practice located?

QUIANA: My business is located in both White Plains and Bowie, MD in the Washington DC Metro Area.

BELLA: You're a working mom yourself. How has this experience influenced or inspired your work with other working moms?

QUIANA: As a Mom I know first-hand how truly rewarding yet overwhelming this role can be. Couple that with trying to build and maintain a solid business and you can have a recipe for exhaustion, resentment, and overall frustration. I spent years trying to "juggle" both and finally just sat back and took a good hard look at how I could make these two dynamic roles work together instead of against each other.

I no longer wanted to sacrifice one for the other. So I created a number of really great processes that allow me to not only be a devoted Mom but also a dynamic business woman. Once I got my life re-prioritized and organized I was much happier, productive and saw amazing improvements in both my family and business. I felt more connected to my family and creative in my business.

Other Working Moms began sharing their juggling horror stories with me. They were amazed at how well I could "all of a sudden" (in a few short weeks) be satisfied with both my business and family at the same time, especially with very young twin boys.
At that time I realized I had to help these other Moms. I began sharing a few of my tips with them and they too started seeing great results really quickly.

Following the suggestion of a colleague, I decided to write down all my processes and create one easy to follow step-by-step system that could help any Working Mom be #1 on her To-Do list. Thus, The Work It Mama! Coaching System™ was born. Now I regularly get to help other Working Moms get fantastic results being #1 on their To-Do lists both quickly and permanently without sacrificing their family, business, or sanity.

BELLA: You also mention "being #1 on your To-Do list" on your website. What does this mean exactly?

QUIANA; Simply, it means creating the space and time you need to take care of yourself so you can be a better wife, Mom and business woman. As Working Moms we generally forgo our wants and needs when we get busy. Through The Work It Mama! Coaching System™ I teach Moms to nurture themselves like they are their own best client. I help Working Moms identify what they want and need most and then set up their life to revolve around those things without damaging their family or business composition.
It's important for Moms to realize there is really no benefit in running themselves ragged. It's not good for them and it's especially harmful for both their families and businesses as resentment will eventually set in.

Instead, I help Moms re-prioritize, organize, and develop processes that best help them make themselves their top priority without sacrificing their other priorities. The result is a Mom who feels connected to her family and able to be productive in her business. Which is a win-win for everyone.

***

Next week Quiana will be joining us again to talk about the importance of a support system and much, much more. In the meantime readers can contact Quiana via email at Quiana@QuianaMurray.com and directly by phone at 301.579.4915. Also readers can visit www.QuianaMurray.com to sign up to receive a free "Get Acquainted" gift along with a free subscription to a bi-weekly 'Work It Mama! Newsletter' full of great articles, tips, and other resources.

You Should Also Read:
Life Coach Quiana Murray


Related Articles
Editor's Picks Articles
Top Ten Articles
Previous Features
Site Map





Content copyright © 2022 by Leah Mullen. All rights reserved.
This content was written by Leah Mullen. If you wish to use this content in any manner, you need written permission. Contact Leah Mullen for details.