Coach Quiana Murray Leading by Example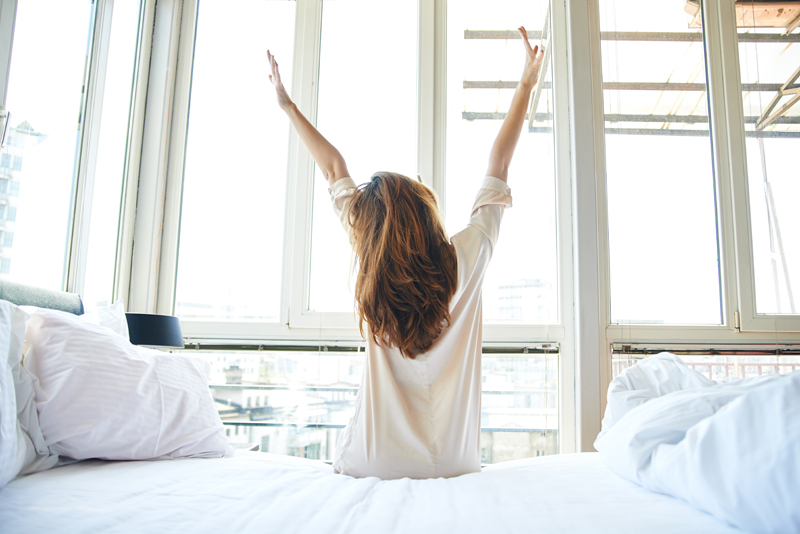 We've heard the saying that a woman's work is never done. Coach Quiana Murray helps Working Moms to find a prominent place on their endless To-Do lists. For the last two weeks we've been talking to Quiana about her work. This week the conversation continues.

BELLA: Describe how your practice works. One-on-one coaching, workshops etc?

QUIANA: Through my research and clients' breakthroughs I've found the best ways for Working Moms to really get results is through a combination of both group and one-to-one consultations. For that reason I offer Moms 3 individual packages to help them achieve results: Your Way Any Day Platinum Partnership, Fast Track Gold Partnership, and Basic Silver Partnership.

Each includes tons of incentives and extra "freebies" such as special group consultations, access to "Partner Only" resources, email consultations, teleseminars, ecourses, field assignments, workshops, public speaking engagements (to professional associations and groups) and many many motivational "treats" which I personally mail to each client's business and/or home address.

I believe in pampering my clients and strive to keep them happy, satisfied, and achieving results. Because my clients are in extreme overwhelm, I provide them with the type of "special" treatment I want them learn to provide themselves.

BELLA: What do you mean by "special" treatment?

QUIANA: I believe in treating my clients as if each one of them is the only one I work with. I make it a point to learn as much about them as possible. I want to know what they're reading, what play they just saw, what types of things make them feel special, and more.

I then utilize this shared knowledge to give them the type of coaching experience they cannot get anywhere else. My specialty is treating clients as if they are in a virtual coaching spa. We work together to get the best results and along the way they feel pampered and appreciated.

BELLA: While life coaching is a relatively new field, what do you foresee in the future?

QUIANA: One of the most important things we as Coaches must do is continue to grow personally and professionally so we can lead by example. One example of this is the number of coaches bringing awareness to this dynamic field by opting to work with segments of the population once ignored such as children and retirees. These Coaches are offering their clients many of the most convenient methods of getting help such as by phone and email. This alone is proving to be a powerful attraction tool for most people.

We all need help in some area of our lives and with the convenience coaching offers; more people are opting for this type of help. In fact, today more and more psychologists, lawyers, doctors, and other highly trained professionals are making the transition to coach. This shows a trend for the future that is exciting. This field is going to continue to grow and that means more people can and will get coached. Soon will come the day when everyone hires a coach and makes this a part of their everyday life just as they hire a primary care physician or real estate agent.

BELLA: What's one book everyone should read?

QUIANA: "Battlefield of the Mind" by Joyce Meyer. This is by far one of the best books for getting over your "stuff" that I've seen in a long time. This book really helps us understand how our attitudes, words, and behaviors can literally keep us from living the type of life we want.

It's a must read for everyone. I also highly endorse this book because it comes with a workbook in which readers can gain even more practical understanding.

BELLA: What are you reading right now?

QUIANA: "Battlefield of the Mind" by Joyce Meyer. It is one of those books you read and reread. You'll always find something new you missed before.

BELLA: How can readers contact you?

QUIANA: Readers may contact my office by email at Quiana@QuianaMurray.com and directly by phone at 301.579.4915. I also recommend readers visit my website at www.QuianaMurray.com. There they'll find great resources and can sign up to receive a free "Get Acquainted" gift along with a free subscription to my bi-weekly 'Work It Mama! Newsletter' full of great articles, tips, and other resources.

***

This concludes our conversation. Thank you Quiana for taking the time out to share with Bella readers!


You Should Also Read:
Quiana Murray


Related Articles
Editor's Picks Articles
Top Ten Articles
Previous Features
Site Map





Content copyright © 2022 by Leah Mullen. All rights reserved.
This content was written by Leah Mullen. If you wish to use this content in any manner, you need written permission. Contact Leah Mullen for details.