How To Make A Kitchen Herb Garden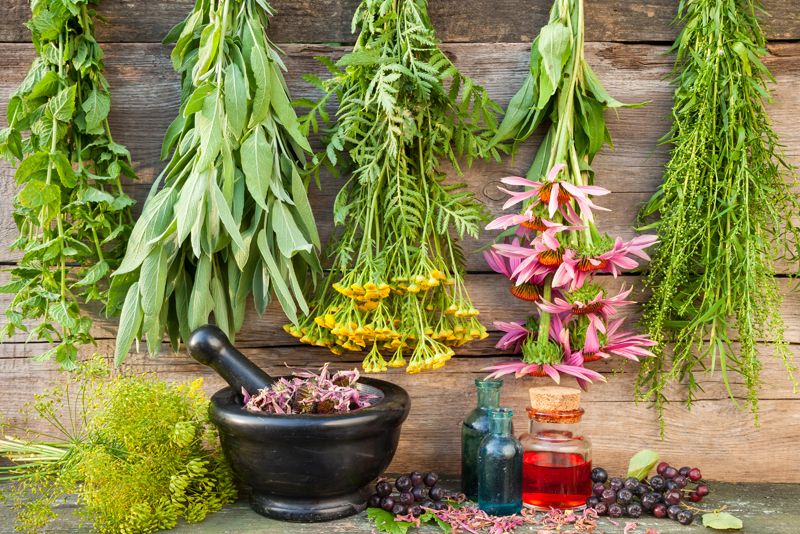 A kitchen garden is a wonderful addition to your home. The arrival of fall is no reason to not enjoy the fresh herb taste in your cooking. Here is how to make a kitchen herb garden.
Find the brightest window in your kitchen or dining area. The optimum direct sunlight is around 6 hours. This means that if you have 4 hours of direct light and 2 hours of indirect light, you can still grow your herbs. They may not grow as quickly as they would in more light, but will still do well.


Find a container (or containers) that will fit in this chosen area. It is acceptable to have a round dish, with multiple herbs in it. Simply turn the dish every couple of days to keep all of the sun loving herbs happy and growing.


Choose easy to grow herbs. Plants that need minimal care include: Mint, sage, thyme and sweet marjoram. These herbs all have many varieties, from different colors, scents and growing habits. Consider purchasing miniature varieties of any of them, in order to keep them a reasonable size. These particular herbs also can be used in a large number of dishes. If you have a limited amount of space to grow in, it is prudent to find herbs that offer more than one use.


Avoid mixing high maintenance herbs.Herbs that require highly different watering or fertilizing styles than the rest of your herbs. If you insist, simply plant these in their own container.


Check for insects very well.Sometimes, when bringing in transplants from outdoor gardens, or late purchases from a greenhouse, the herbs tend to be infested with insects. Your temperate indoor weather is perfect for these hidden pests to hatch and wreak havoc. Give your herbs a quick upside down swish in tepid, soapy water to release/kill any infestation that may be lurking.


Do not give in to temptation, use soil-less potting mixture, not outside dirt! Your mint may look like it wants to stay planted in that garden soil, but think twice. You are taking an herb that has an endless area to expand, and transplanting it into confinement. You need proper drainage and plenty of room for the roots. Be strong, repot.
Planting a kitchen herb garden takes only minutes. It can then bring you months of enjoyment. Try it!
You Should Also Read:
More on kitchen gardening
Choosing your first herbs
Medicinal used for cooking herbs


Related Articles
Editor's Picks Articles
Top Ten Articles
Previous Features
Site Map





Content copyright © 2023 by Amelia Tucker. All rights reserved.
This content was written by Amelia Tucker. If you wish to use this content in any manner, you need written permission. Contact Bettina Thomas-Smith for details.