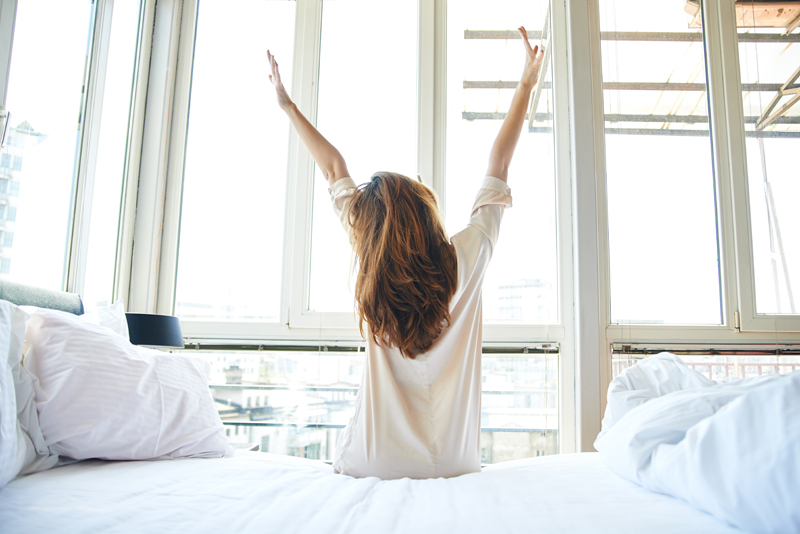 Did you hear the story about the newly minted college graduate who on her first day of work at her new job waltzes into the boss's office and announces that she wants to arrange her work schedule around her yoga classes, spa treatments and other self-care activities?

While this humorous story is a bit of an exaggeration (I hope it is anyway) the scenario illustrates how times have changed over the last two decades. The way we think about work has evolved. Now it's okay to have a life outside of the office. If you're one of the millions who would like to cut back on the amount of time you spend working, but think reduced hours would hurt you financially and hinder your career progression, pick up Elaine St. James' book Simplify Your Work Life: Ways to Change the Way You Work So You Have More Time to Live.

In this small self-help book St. James offers tips on how to work smarter and more efficiently, but more importantly she aims to change our mindset about work. The main message is that it's not necessary to sacrifice your entire life for a paycheck.

I really needed to read this book or one like it years ago back when I was thinking I had to choose between having children or a challenging career. This mindset or what St. James refers to as a "belief system" was solidified back in the early 1990s when I first entered the world of full-time work. I used to work late all of the time for a myriad of reasons.

*I used to stay late because I was still green and wanted to learn the ropes.

*I brought work home with me because I took long lunches and had to make up the time.

*I couldn't get my work done within the parameters of the 9-5 job because I didn't know how to prioritize or distinguish the 20% of the job that was most important from the 80% that was less critical. I felt like my plate was overflowing with the major projects and the minutiae. I thought it all had to get done at once.

*I worked on weekends because I didn't know how to manage my time during the week. I didn't know how to start the day with a game plan. I didn't know how to divide up projects into pieces which could be completed incrementally during office hours over time. I didn't know how to start wrapping up my work 30-60 minutes before the end of the day, so I could leave on time. Instead I'd leave when I became frustrated and exhausted.

*I stayed late because I thought it was the righteous thing to do.

*It seemed like so many others were putting in long hours, so I did too.

With the benefit of hindsight and the information gleaned from Simplify Your Work Life, and other self help books all of the reasons save one seem completely ridiculous. Staying late to learn is fine, but the rest of my overtime woes were due to ignorance, fear and disorganization. All of which can be over come.

The advice St. James offers is a patchwork quilt of techniques which range from New Age energy healing to how to handle documents and email. St. James answers the question apparently many people are now asking: how I can do my absolute best work without jeopardizing my health, peace of mind or selling my soul.





Related Articles
Editor's Picks Articles
Top Ten Articles
Previous Features
Site Map





Content copyright © 2023 by Leah Mullen. All rights reserved.
This content was written by Leah Mullen. If you wish to use this content in any manner, you need written permission. Contact Leah Mullen for details.