Sarah Palin and Down Syndrome Awareness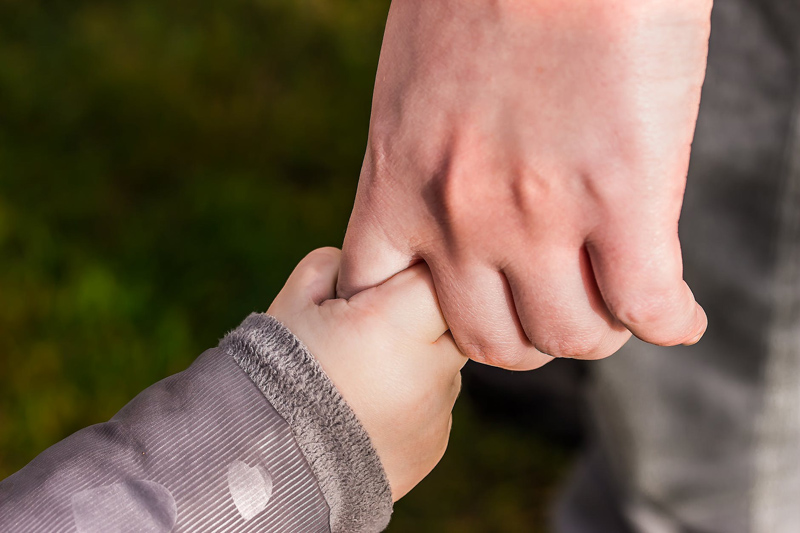 When Republican presidential candidate John McCain announced Sarah Palin would be his vice presidential running mate for the 2008 election, there was an amazing increase of media interest in Down syndrome inspired by Todd and Sarah Palin's youngest child, Trig.
Although many families were aware that Alaska's Governor had given birth to a baby prenatally diagnosed with Down syndrome in April of 2008, a great deal more interest was created by the May 2008 launch of the bipartisan Congressional Down Syndrome Caucus in our nation's capitol.
In the weeks following the announcement that Governor Palin would be the Republican vice-presidential candidate, and with so much exposure of her baby with Down syndrome, more families raising young children with special needs found her presence in the race exciting and inspiring. Because her family was present throughout the campaign, we were treated to many views of baby Trig on television and in person at rallies and other events.
Reporters expanded stories about babies and children with Down syndrome, interviewed young adults and their families, and featured organizations and programs developed for individuals with developmental disabilities throughout the USA.
Unfortunately, some controversy, political disagreements, and stereotypes about individuals with Down syndrome and their families, occasionally caused rifts within support groups and complaints about media coverage.
Many 'pro-choice' mothers raising children who were prenatally diagnosed with Down syndrome resented assumptions that only 'pro-life' proponents carry on with pregnancies after prenatal diagnosis. There were also hurt feelings over suggestions that 'pro-life' mothers carry their babies with Down syndrome to term only to place them for adoption, equally as offensive.
Discussions of an estimated 90% termination rate of pregnancies prenatally diagnosed with Down syndrome created an unpleasant suggestion that this is a common choice among women who are otherwise considered 'pro-life.' Advocates informed journalists and editors that both pro-life and pro-choice families have worked long and earnestly for legislation like the "Prenatally and Postnatally Diagnosed Conditions Awareness Act" that was signed into law by the President in October of 2008. This established a grant program for collection and sharing of information about Down syndrome and other conditions with coordination of support services for families.
Some advocacy groups were concerned that so much attention was being paid to prenatal diagnosis and babies with Down syndrome without addressing the support and accommodations that benefit teens and adults who may be struggling to enjoy a quality of life and richness of experience that was offered only until their twenty first birthdays.
Perspectives on teens, adult opportunities, concerns of aging parents, and those individuals with Down syndrome who grew up with greater expectations, have often been overlooked when addressing the concerns of parents of newly diagnosed babies and young children.
Families have long been determined to create greater awareness about the potential of their children with Down syndrome and the accomplishments of adults with Down syndrome who have grown up included in their communities and schools, enjoying ordinary lives. Advocates have dedicated themselves to create better living situations, opportunities and community inclusion for children and adults with greater challenges, and those who have grown up in institutions without family connections.
Also important to families and advocates are the siblings of children with special needs. Trig Palin joined older sisters Bristol (1991), Willow (1995), and Piper (2001), and older brother Track (1989). It was delightful to see each one providing care and comfort for their baby brother.
Complicating baby Trig Palin's rise to fame is the fact that election politics, especially in a time of economic crisis and war, was often quite divisive and emotional. Some parents strongly disapproved of remarks made by Sarah Palin at political rallies and her opinion about social services for people with disabilities in Colorado, and resented being assumed to be supporters just because they shared having children with Down syndrome.
Others felt as strongly that only having a child with a disability guaranteed support for families and their children, no matter what voting history was demonstrated by a candidate.
Some parents felt that Republicans were taking advantage of the mother of a baby with a disability, and others suggested that it was not in the baby's best interest to be carried through crowds on the campaign trail. Most were delighted to see the darling baby on the evening news and appreciated that he was front and center with his siblings. Trig Palin was a great asset to his mother's candidacy, as were his sisters and brother.
Other political and social issues divided families and advocates during the election. Issues such as embryonic stem cell research divided parties as well as the electorate. For families of children with diabetes, loss or delays in research opportunities have been unbearable. They have hoped for many years that procedures could be developed similar to families who are tragically put in the position of offering their child's organs to other children whose only hope is a transplant. They may have felt frustrated that research into the use of adult stem cells was moving too slowly to make a difference during their own child's lifespan.
At times it was difficult to remember that both presidential candidates and their running mates were essentially Americans of good character and promise. We knew whoever was elected would face great challenges in the four years of this presidency and would need the support and encouragement of the American people. Both vice-presidential candidates had compelling life stories. Both Governor Palin and Senator Biden have sons who were deployed during the campaign.
Sarah Palin and her family have made a strong impression on Americans since she was nominated as John McCain's running mate. Her experience in Alaska and on the campaign trail gave us more to consider as time passed. I was grateful that her position as a candidate helped to raise awareness about children with Down syndrome and their families. I have great confidence that children with special needs and their families will find many friends in Washington D.C. during President Barack Obama's presidency. Comparing voting records and sponsorship of disability related legislation, President Obama has proven he has been a strong supporter of individuals with disabilities and their families. It was encouraging to have interest shown by both parties on issues important to children and adults with Down syndrome and their families during the presidential campaign, and I hope that they can work together to improve the lives of our sons and daughters with special needs.
Browse at your local bookstore, public library or online retailers for books about the 2008 election, written about or written by the 2008 Presidential and Vice Presidential candidates:
2008 Vice Presidential Candidate Sarah Palin;
You Should Also Read:
Seeing Children with Disabilities in the Media
Melissa Riggio Made a Difference
Barack Obama's Disability Advocacy Plan


Related Articles
Editor's Picks Articles
Top Ten Articles
Previous Features
Site Map



Follow @DownSynAdvocacy
Tweet





Content copyright © 2022 by Pamela Wilson. All rights reserved.
This content was written by Pamela Wilson. If you wish to use this content in any manner, you need written permission. Contact Pamela Wilson for details.