Disability is Natural - Featured Website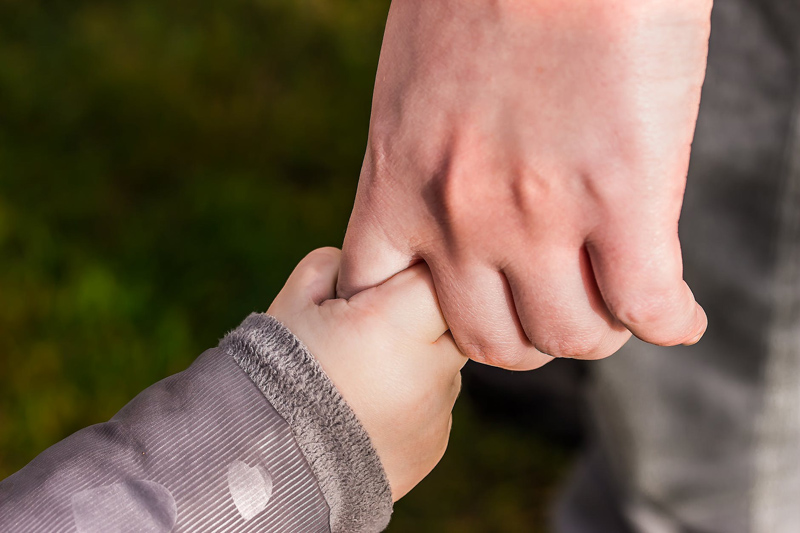 Kathie Snow is an advocate for building inclusive communities that welcome and support all of us. Her contributions to the lives of children labeled disabled, and their families, have the capacity to transform our relationships and communities..
After my son was diagnosed with Down syndrome shortly following his birth, I had two different experiences of who he was as a person.
First, he was the amazing baby boy who I felt with every cell in my body to be my very own son. Holding him in my arms gave me an overwhelming awareness of him as a person who drew upon an unlimited reserve of fierce, protective love and admiration I could not hold back if I tried. We belonged to one another and we belonged with one another.
Second, he was a baby with a diagnosis, a stranger whose individuality and potential were question marks. He was a baby with special needs, extra challenges and perhaps significant shortcomings. The diagnosis drew a circle around him that kept me out, and kept him from being completely within in mine.
Every instinct told me I wanted him with me, in my arms, so that I could feel our close connection. I needed him next to me so that I could enjoy, protect and defend him. While his little hand was wrapped around my finger, and I was caught in his amazing newborn gaze, nothing else could come between us. He was no one else but my son and I was no one else but a mother.
One of the strongest memories I have of his early weeks was talking to Dr. Mary Coleman, a researcher with a focus on babies and children with Down syndrome. I had arranged to bring my son to her office but was under my own doctor's orders not to drive until I had recovered from a C-section. And to tell the truth, I just wanted to spend time with my baby and his sister without thinking about Down syndrome or traveling.
Dr. Coleman was completely supportive of this instinct, offering to schedule another appointment if I wanted to meet, but assuring me that my son would surely benefit from spending those hours at home with us. She left me with a drive to find expert, compassionate professionals who recognized the ordinary needs and strengths of my son and our family. My son's accomplishments and interests are a result of whatever freedom from unnatural restraints he has enjoyed. I would never have questioned whether the 'least restrictive environment' was adequate if I had not questioned why his environment should be restricted at all.
Kathie Snow seems to understand and helps explain what I only began to glimpse in the brief conversations that I had with Dr. Coleman. As my son has grown, my perspective has been shaped by individuals who challenged me to use both my intellect and my common sense while planning my son's life and childhood experiences.
Perhaps best known for her article advocating use of respectful "People First Language" reflecting the significance and dignity of individuals with disabilities, Kathie Snow has written prolifically about ways we must change our thinking to be the best parents and advocates for our sons and daughters. Because most of us have not shared the cultural experiences of growing up labeled disabled, we otherwise might make decisions that reflect the outdated ideas and prejudices that eliminate spontaneity and joy from our children's endeavors and opportunities.
I admire Kathie Snow because she has the ability to guide parents through a journey to understanding what life is like and what it should be for our sons and daughters, who may have lost their status and citizenship in our communities because they each have been burdened with a diagnosis or treatment plan that disregards the basic needs and richness of experience we all deserve. I have so much more to learn, and I continue to enjoy the journey.
Kathie Snow calls for a "gentle rebellion against old attitudes and perceptions, to embrace new ways of thinking and to create an inclusive society." She also celebrates advocates and educators who have gone beyond the restraints of their least restrictive environments. The logical conclusion to what she describes as "revolutionary common sense" is that disability is, indeed, natural. Kathie Snow celebrates the capacity each of us has to learn new ways of thinking and enlarge our own as well as our children's potential. I enjoy her perspective and draw energy from her ideas.
Browse at your local bookstore, public library or online retailer for the book and DVD,
Disability Is Natural: Revolutionary Common Sense for Raising Successful Children With Disabilities, Second Edition
Visit the Disability is Natural website
https://www.disabilityisnatural.com/
Read about Kathie Snow, her family and presentations
https://www.disabilityisnatural.com/abouttheauthor.htm
Visit the Disability is Natural store
https://www.disabilityisnatural.com/store/index.html
Read Kathie Snow's articles - Revolutionary Common Sense
https://www.disabilityisnatural.com/articles/index.htm
Read Kathie Snow's articles - Revolutionary Common Sense
The Case Against Using the Phrase 'Special Needs' - PDF
https://ftp.disabilityisnatural.com/documents/SpNeed.pdf
Vitamins and Down Syndrome by Mary Coleman M.D.
https://www.ds-health.com/coleman.htm
For a greater understanding of adults with developmental disabilities, find this excellent guide:
Mental Wellness in Adults with Down Syndrome: A Guide to Emotional and Behavioral Strengths and Challenges
You Should Also Read:
Person Centered Planning
Transition Planning for Teens with Disabilities
Inclusion and the Culture of Down Syndrome


Related Articles
Editor's Picks Articles
Top Ten Articles
Previous Features
Site Map



Follow @DownSynAdvocacy
Tweet





Content copyright © 2023 by Pamela Wilson. All rights reserved.
This content was written by Pamela Wilson. If you wish to use this content in any manner, you need written permission. Contact Pamela Wilson for details.