Thanksgiving and Children with Disabilities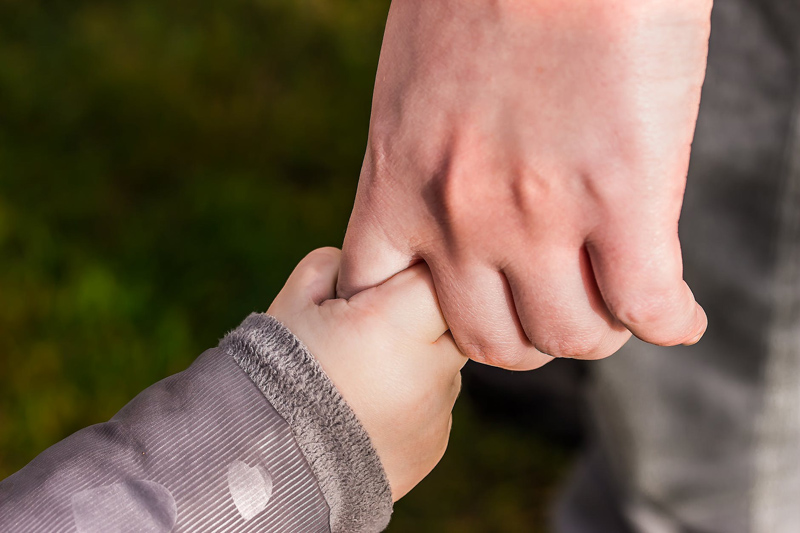 Thanksgiving is a wonderful holiday to get together with friends, family and neighbors to share our favorite traditions or create new ones, to celebrate inclusive communities or make the first steps toward creating them.
Families of children with disabilites sometimes host the traditional meal more often than those who indicate they will find it too stressful to accommodate a child or teen with a chronic health condition, diet restrictions or other special needs. Traveling to a distant destination for dinner can be as exhausting for some families as preparing a meal and cleaning up after guests would be. Thanksgiving traditions can cause extreme stress when grandparents have expectations that are far beyond the capabilities of any child, and it is common for one spouse or both to be pressured to agree to more than their better half was promised.
There is so much for children to enjoy about Thanksgiving. Staying in touch with relatives who relate to their parents in unusual ways and remind them of the stories of their own youth can enrich the relationships we build so slowly at home. And then there is the food, the hospitality and abundance, the indulgences and conversation.
Before we plan our Thanksgiving weekend, it might be a great thing to figure out what we most treasure in our favorite holiday memories, and focus on how to make those a larger part of new traditions. Before we get carried away by accommodations for our children, we might want to figure out how to eliminate the unpleasant parts entirely. We can design seating arrangements and the flow of traffic so that those who want to move around can do so safely, and those who want to be out of the hustle and bustle can find respite in a quiet corner. Those who have dietary restrictions can have their food choices offered on a different color or design of plate, or several plates made up in advance that they can choose from while sitting with the whole group.
Those who are disturbed by the sound of crystal and silverware on china might be more comfortable with sound muffling headbands over their ears, plastic flatware and goblets, or even ear plugs. Some will wear headphones with music or stories playing, as the dentists offer during drilling or other noisy work.
Booster seats can be made from phone books, belts and duct tape. Securing the seat to the chair may be as important as securing the child in the seat. Inexpensive cloth tableclothes over plastic can help protect carpeting, and discreet rolls of paper towels or terrycloth for unexpected spills and quick face clean ups can be invaluable. Cousins are often appreciative of a request to help a younger child with an easy craft project or setting up a DVD for them when it comes time to clean the table and take care of the dishes, pots and pans.
Although it is tempting to express thankfulness about positive resolutions of health emergencies, crisis events, or difficult goals our sons and daughters achieved, remember that every person enjoys being celebrated for their talents and abilities rather than their bravery or perseverance in overcoming what we see as great obstacles. Finding out what our sons and daughters feel most thankful for can help us adjust our perspectives in ways that will illuminate them.
We long remember children standing up in church to express deep thankfulness for cowboy boots, Nintendo, and soccer; gravy, hip hop and wrestling; pigeons, Barbie dolls, and root beer. Children with disabilities deserve the chance to express what means the most to them, too. And they can remind us that what we most treasured as children could still mean more to us than we thought.
Browse at your local bookstores, public library or favorite online retailer for
children's books about Thanksgiving
and
Thanksgiving recipes for children
.
Invite Your Thoughtless Kinfolk to Eat Crow on Turkey Day
https://specialchildren.about.com/b/2012/11/15/invite-your-thoughtless-kinfolk-to-eat-crow-on-turkey-day.htm
Forgiving Family - Childhood Disabilities
https://www.bellaonline.com/articles/art48067.asp
You Should Also Read:
Holiday Play and Crafts
Holiday Parties
Grandparents of Children with Special Needs


Related Articles
Editor's Picks Articles
Top Ten Articles
Previous Features
Site Map



Follow @DownSynAdvocacy
Tweet





Content copyright © 2021 by Pamela Wilson. All rights reserved.
This content was written by Pamela Wilson. If you wish to use this content in any manner, you need written permission. Contact Pamela Wilson for details.