Snapshots, Photography and Childhood Disability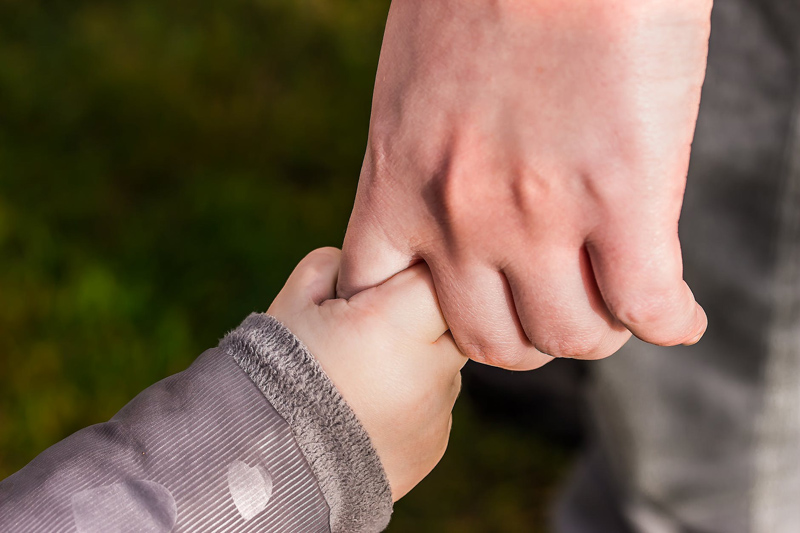 For a family member who is growing up with a childhood disability, snapshots may be more helpful in expressing to family, friends and neighbors who he is or who she was meant to be more eloquently than anything we can quote or write ourselves.
Children with delayed communication and those who use means other than the spoken word benefit tremendously from simple snapshots showing their daily activities, interests and talents. Although great changes in perception and opportunity have come about in the past quarter of a century, most children and teens with communication challenges continue to face great obstacles to inclusion, acceptance and friendship.
When my daughter was a toddler, her favorite book was one I put together with cardboard and shoestrings that featured pictures of her with three and four word sentences written below with a permanent marker. Always a ham for the camera, she would tug on my arm to take her picture when we walked through a park or sat by the garden in our backyard. When her younger brother was born, she magnanimously included him as a preferred subject in snapshots.
Throughout childhood, whenever I carried a camera to catch a photo of a flower, tree, or cloud, she would assume that they were the only subjects of interest to her favorite photographer. She would choose the pictures I made for his board books and took editorial interest in what I wrote below his snapshots. Being the little brother, there are very few pictures of him on his own - most of them in close proximity to The Original Subject with him spruced up and staged to her liking.
At times I felt there was never a lens made that would catch a candid shot of them because she felt a bit of personality needed to be injected into any recorded activity. I gained the reputation of being a wonderful photographer mainly through her intervention and the fact that we are bound to get great pictures when we take (too) many. I did not realize how important my snapshots would be until we moved away and I saw the history of my life as a parent through the pictures my daughter persuaded me to take.
Her younger brother, my dear son, was diagnosed with Down syndrome when he was a few hours old. In the early weeks I learned a great deal about what his challenges might be, but very little about his potential.
This was not for lack of other parents visiting with pictures of their sons and daughters with Down syndrome engaging in activities that I believed my son's diagnosis would deny him. My focus was on an inner slideshow of images that could not have been farther from our actual experiences as he grew up. I am so grateful for those visual images that eventually could compete with institutional photographs from old psychology textbooks.
I remember from those early days, seeing a picture of an older boy with Down syndrome in a boy scout uniform. And now, from his own childhood, there are pictures of my son winning races in the Pinewood Derby with the most improbable car you could imagine. I remember seeing a picture of a little girl with Down syndrome reading a children's book. And now I have pictures of my son about the same age working on a project flipping between two reference books to write a list of State Birds and other information that he felt needed to be completed during a holiday weekend. I thought I was taking those pictures of him to educate other people but I believe they were also tools for me to process the changes in expectations I held for him at every age.
Snapshots have been more valuable for my because they allowed him to communicate in images before his speech was clear enough and his sentences full enough to get across what he wanted to talk about. Knowing his topic has been as helpful an aid in understanding his conversation as being an interested listener. Snapshots helped his school speech therapists choose high interest phrases and scripts to work on and have been helpful when he has lost articulation and language skills after seizures.
Photos in a series helped him remember and explain the steps of everyday tasks and recipes. He did have a terrible disagreement during a speech therapy evaluation when his task was to put the cards showing the making of a pizza in order, and he insisted there were missing steps that would result in an inferior product if they were left out.
Sharing small picture books with his classmates and their families gave them a deeper knowledge of him as a 'mainstream' peer. In his kindergarten year he brought in a book that illustrated his love of parties, and that resulted in several extra invitations for birthday celebrations. Throughout high school he would share picture books showing his interest in different types of music, his theater experiences, and other passions that resulted in many more students regarding him as an interesting person. At the Senior slide show, his snapshots resulted in as much applause as traditional BMOCs.
Looking back, I see how most of those simple childhood activities took him farther away from me and also brought him back much closer, just as they are meant to do. Snapshots helped establish him as an independent individual as well as a more social being.
Back then a popular sports phrase was "You have to be in it to win it." What has mattered most in his life and mine has been that he is 'in it.' Winning has not meant anything more than his wins being celebrated by every mainstream competitor and their families. When my son wins, nobody loses. But mostly, he is just 'in it' - in the middle of the pack or just following along, many of his wins are just through being there.
I have a very different set of images in my mind now when I hear of a new baby with Down syndrome and read the hopes, dreams and concerns of parents who do not know where they will go from there. Taking snapshots of children with disabilities in real life helps them communicate to us as well as to others that a diagnosis is just a small part of who they are and who they are meant to become.
Browse at your local bookstore, public library or online retailer for books like
Don't Take My Picture! How to Take Fantastic Digital Photos of Family and Friends (and Have Fun!)
.

The main thing is to remember to take your camera with you, everywhere; take it out, point and shoot. Recharge those batteries and keep replacements and a spare
Memory Cards
in your camera case.
There's plenty of software that can help improve snapshots after they are taken, too. And of course memory card capacity has grown to accommodate the video images that small cameras can now capture and upload to the internet - a movie is also worth 1000 words.
Through Jack's Eyes
https://johnmsimmons.com/through-jacks-eyes/
Photography opens new world for autistic Shoreline man
Shoreline man communicates through photography
https://www.heraldnet.com/article/20130911/NEWS03/709119865
A Certificate Of Presence: On Why I'm Obsessed With Taking Photographs, And Happier For It
https://herbadmother.com/2011/07/a-certificate-of-presence-on-why-im-obsessed-with-taking-photographs-and-happier-for-it/
Artist Mom and Daughter Explore Their Relationship In Photos
https://bit.ly/1kW196f
" ... The ongoing and collaborative portrait project between Irish artist Emer Gillespie and her
daughter, Laoisha, born with Downs Syndrome, began in 2008 and continues to develop through today.
https://www.mymodernmet.com/profiles/blogs/emer-gillespie-picture-you-picture-me
Emer Gillespie
https://www.emergillespie.com/
You Should Also Read:
Encouraging Late Talking Children
Boardmaker and PECS Communication Alternatives
Photography Lessons for Children


Related Articles
Editor's Picks Articles
Top Ten Articles
Previous Features
Site Map



Follow @DownSynAdvocacy
Tweet





Content copyright © 2022 by Pamela Wilson. All rights reserved.
This content was written by Pamela Wilson. If you wish to use this content in any manner, you need written permission. Contact Pamela Wilson for details.