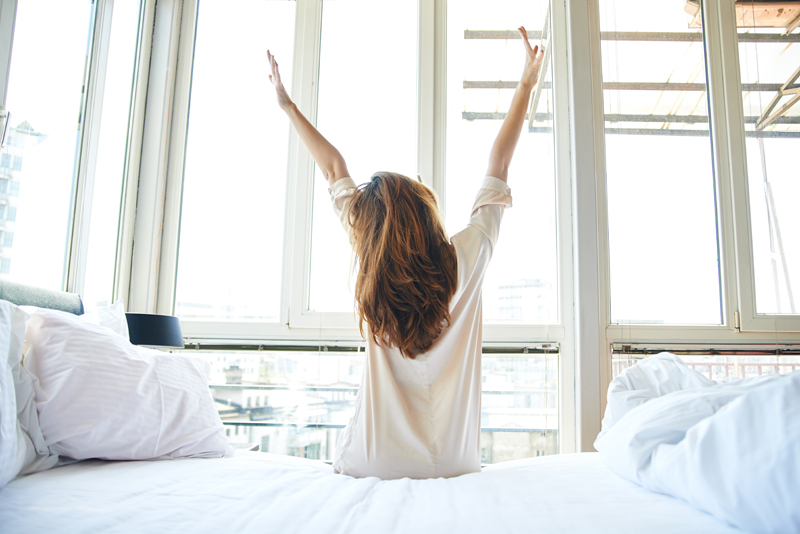 While searching for answers to resolve some of her own problems, Life Coach Deaquelynn Williams says she was given (through prayer and meditation) seven life-changing keys for success that she later incorporated into a booklet, The Meeting of Success.

The Meeting of Success leads the reader on a weekly journey with thought provoking questions and principles that address every area of life – spirit, soul, body, social, money and career.

Deaquelynn sees her practice as a ministry and through her work, she has helped women and teens discover their passion through speaking engagements and women's conferences including - Born 2 L.E.A.D. Teen Summit and God's Excellent Women Ministry for Hurting Women.

For the next two weeks Deaquelynn will be joining us to talk about prayer. Prayer is an integral part of self help—especially the varied 10 and 12 step recovery programs ie Clutterers Anonymous, Debtors Anonymous, and perhaps the most well known Alcoholics Anonymous. All of these programs are based on the concept that at times, when you've done all you can do on your own with little results, you must appeal to a higher power.

The current economic crises this country is experiencing has highlighted the need for prayer. People who have lived quite in the past well are now struggling. Prayer can be a vehicle whereby you seek help, guidance and even joy during these tough times.

BELLA: As a writer the job market always seems to be rough so I'm always in prayer, but for those who are new to financial difficulties, can you tell us how to make an appeal to God? How do you pray?

DEAQUELYNN: When speaking of prayer, people tend to get overwhelmed because they took at prayer as a act or chore. We must remember what prayer is before we can effectively pray with results. Prayer is communicating with God. It is talking to Him, and listening as He talks to us. My prayers consist of me sharing my heart: joys, fears, aspirations, disappointments, hopes, self-examination etc. and then quieting my spirit to hear whatever God speaks in return.

BELLA: I write down my prayers, as I tend to forget things when I express myself verbally. Are written prayers different?

DEAQUELYNN: No, I also have a prayer journal in which I write my prayers. God can read too! What's so special about written prayers is that it affords you an opportunity to look back and see where you were at one point in time and see your personal growth and how your prayers changed your life. I highly recommend both verbal and written prayers.

BELLA: You talk about motives in one of your tele-seminars "Keys to Success: Ask, Seek, Knock." Is it okay to ask for something beyond basic survival?

DEAQUELYNN: Definitely. God supplies all our needs and desires, as long as our desires are pure. Pure desires are ones that have no ulterior motives but in turn brings holistic happiness and wellness to you and those in your circle of life.

Next week Deaquelynn will share with us why some prayers are not answered and must read books for the New Year. Until then you can reach Deaquelynn by logging on to her website www.QuelynnInc.com or through any of the social network sites: LinkedIn, Facebook, Twitter and MySpace by searching QuelynnInc.





You Should Also Read:
Deaquelynn Williams


Related Articles
Editor's Picks Articles
Top Ten Articles
Previous Features
Site Map





Content copyright © 2022 by Leah Mullen. All rights reserved.
This content was written by Leah Mullen. If you wish to use this content in any manner, you need written permission. Contact Leah Mullen for details.